Rating: 2.5/4
Time to level up. In this latest installment, Jake Kasdan returns to meta game play, avatars, and the beating drums, with Jumanji: The Next Level. Here, the same motley crew Breakfast Club return: Fridge (Ser'Darius Blain), Bethany (Madison Iseman), Martha (Morgan Turner), and Spencer (Alex Wolff). However, instead of attending the same high school, the friends are across the globe now pursuing their respective passions. Nevertheless, even after the heroics of the previous film, Spencer—the resident geek—currently attending NYU, is still short on confidence. With his once blossoming relationship with fellow loner Martha now fizzled, he's alone once again. 

During the Christmas break, the four decide to reunite for lunch. When Spencer arrives back in his sleepy town, he stays with his mom and grandfather Eddie (Danny DeVito). With a damaged hip, Eddie limps around their home. And like Spencer, he's also grappling with friend problems when his estranged business partner Milo Walker (Danny Glover) visits unexpectedly. Feeling depressed, Spencer enters Jumanji again, and it's up to his friends to save him. 
For those who watched Jumanji: Welcome to the Jungle, the set-up remains the same. Those who enter the video game are assigned characters: Dr. Smolder Bravestone (Dwayne Johnson), Professor Sheldon "Shelly" Oberon (Jack Black), Franklin "Mouse" Finbar (Kevin Hart), and Ruby Roundhouse (Karen Gillan). Each has their respective attributes: strengths and weaknesses. However, this time around, when the teens are pulled into Jumanji they aren't assigned their usual characters. Fridge becomes Oberon, while Milo and Eddie are roped in too: playing as Bravestone and Mouse respectively. Later, they're also joined by a new character Ming Fleetwood (Awkwafina) while exploring an array of new locales: deserts and snowy forests.

With this new Jumanji, the laughs arrive with less regularity. The Rock assumes a tonally high-pitched voice that's supposed to match DeVito. But the gambit falls short, in a mostly grating fashion. Moreover, Jack Black is meant to sound, well, Black. And for the most part, his shtick works to some level of buffoonery. Though, it sometimes borders on minstrel, especially when Gillan joins the act. However, Hart's rendition of Glover marks many of the film's comedic high points. Usually reliant on a fast talking and loud bit, he slows his cadence and discovers new fertile standing.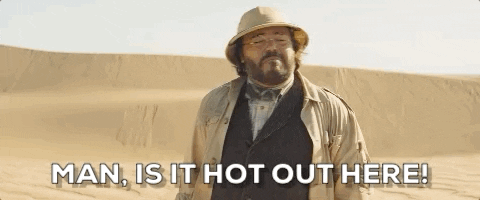 With the Rock and Hart occupying different personas, their characters are antagonist rather than congenial (like their previous films together). Their on-screen relationship stems from a long-standing feud between Milo and Eddie. These emotional fissures play in the foreground or background—sometimes Jumanji lacks balance with which storyline should play second fiddle—while the overall adventure sifts through one central theme: believing in yourself as much in real life as you do in your video games. While touching, the theme doesn't hit as deeply during the film's shifting action. Making The Next Level, a movie struggling to exist between up to the minute ideas and exploring those previously covered.

These competing forces causes the game's ultimate quest: defeating the final boss Jurgen the Brutal (Rory McCann), to feel perfunctory. A fact made more apparent by the total lack of tension whenever our heroes come into contact with Jurgen. Still, Jumanji: The Next Level possesses enough laughs and a few heartwarming moments toward its conclusion to fulfill some need for extra game play.