Rating: 1.5/4
Greed is good, or at least defensible in Steven Soderbergh's The Laundromat. The second film from the director in 2019: the first being High Flying Bird, the Panama Papers take center stage. In 2015, 11.5 million financial documents were taken from the servers of the law firm Mossack Fonseca and leaked. However, Soderbergh doesn't confide his picture to the leak. Instead, The Laundromat is a tale of avarice as old as time—told from the perspective of the perpetrators, but seems to miss the human toll.
Initially, viewers are met with the specters of Jürgen Mossack (Gary Oldman) and Ramón Fonseca (Antonio Banderas) walking past cavemen. They explain the origins of money and bartering, and begin a wild expedition of how they formulated their wealth through a few simple lessons. These teachings are introduced through vignettes: "The Meek are Screwed," "It's Just a Shell Game," "Bribery 101," and "Make a Killing."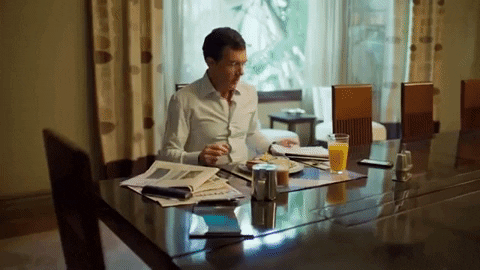 These lessons are also demonstrated through a set of characters, who are only loosely connected. In "The Meek are Screwed," we follow the owners of a ferry company: Matthew Quirk (David Schwimmer) and Perry (Robert Patrick). Tragedy strikes when their boat capsizes, killing multiple occupants. However, when the time comes to pay the victims their settlements, they find that they were swindled by a fraudulent insurance company run by Malchus Irvin Boncamper (Jeffrey Wright). The second part: "It's Just a Shell Game" follows Ellen Martin (Meryl Streep)—who lost her husband Joe (James Cromwell) on that very ferryboat accident. Though she's promised a tidy lump sum in a lawsuit for his wrongful death, she's deprived closure due to the same fraudulent insurance company. She sets about tracing the insurers to their roots, leading to Mossack and Fonseca.
On the other hand, "Bribery 101" details a contentious relationship between a father and daughter in Miami: Simone (Jessica Allain) and Charles (Nonso Anozie), spurred by a shocking secret. And "Make a Killing" occurs in China where a business deal between Gu Kailai (Rosalind Chao) and Maywood (Matthias Schoenaerts) goes awry. Throughout, Mossack and Fonseca are there to say it's not their fault: though every underhanded perpetrator: Boncamper, Charles, and Maywood are their clients. The lawyers are merely paper-pushers. Obviously Soderbergh means to show how their arguments aren't made in good faith. Nevertheless, the use of vignettes and omniscient narrators makes for an uneven narrative, like an awkward and morally ambiguous episode of the Twilight Zone, and as a nuts-and-bolts of underworld dealings, less enthralling than his Ocean's franchise.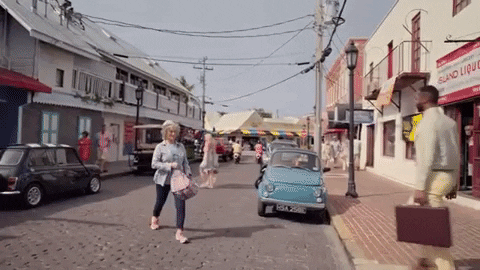 And while The Laundromat climaxes with the arrests of Mossack and Fonseca, it doesn't end there because the picture features Meryl Streep. With Streep, she plays two figures: Ellen and a Mexican office worker for Mossack (a spoiler which I don't care about spoiling). Both turns are examples of offering too much leeway to a veteran actor in a misguided attempt at making a statement. Would anyone but Streep have been allowed to turn in such a baiting performance?
Soderbergh's film ends with a fourth-wall break where Streep slips into three different characters: Ellen, the Mexican clerk, and as herself to plead for reform laws. The didactic and sanctimonious appeal is ironically tainted by Streep participating in brownface. These underthought role changes must have made all involved feel some form of intellectualism, but they're cringeworthy and offensive. And mostly, they're beneath Streep—who should've been told to stand down when offered the chance to play a caricature of a Mexican woman. Ultimately, while Soderbergh makes a film about greed, he doesn't completely formulates the human toll past a playground for his actors. But his bigger mistake is coming to The Laundromat with a message, but forgetting to make the film.