Rating: 1.5/4
37 plays. 154 sonnets. 10 apocrypha. Several Globe Theaters (only two during his lifetime). While William Shakespeare the literary figure remains copied, emulated, and deified — Shakespeare the man exists as a mystery. Long thrown to the winds of time, a biopic to explore the "undiscovered countries" of his mind should remain ripe, for better or for worse, as the details of his life run shorter than an act of one of his famed plays. Director Kenneth Branagh, one of the most celebrated Shakespearean actors of his generation, bungles All is True worse than Malvolio with a letter from Olivia, in his bid to examine the final and most mysterious years of the famed playwright's life.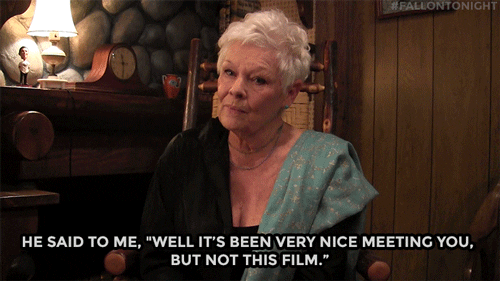 Initially, Branagh and screenwriter Ben Elton are shackled by the historical dullness of Shakespeare's final years in Stratford, struggling to create a narrative meaningful enough for anyone to care about this lethargic biopic. Instead they opt for multiple headwinds, like a fractured family, an adulterous daughter Susannah (Lydia Wilson), a spinster daughter Judith (Kathryn Wilder) who regularly storms off shouting "the wrong twin died" (an unconscionable reference to the king lampooner of cheesy biopics: Walk Hard), a domineering political foe, Puritans (enough said), and his own grief for the long-ago death of Judith's twin Hamnat.
Branagh and Elton never settle on a visage of Shakespeare; sometimes the fool — crass, sometimes villainous, genius, and sexually fluid. Even the gender balance shifts, as All is True messily gravitates from the bard's hurt of losing a son, to the second-class citizenship of women during the Elizabethan and Jacobean ages, back to Shakespeare's bootless cries of grief over a disruption of his male bloodline.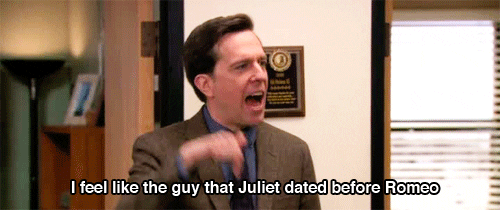 To begin, the film opens with the fiery destruction of the Globe Theater on 29 June 1613. Permanently leaving London for retirement in Stratford, after only seeing his wife intermittently during his career, Shakespeare reunites with a distant and independent Anne Hathaway (Judi Dench) in a turnabout of domestic strife more layered than one of his plays.
The film's first half explores questions of masculine and filial love, as the Earl of Southampton (Ian McKellen) appears at the playwright's doorstep to implore him to write. Long suspected by literary historians as the youthful young man (and possibly Shakespeare's lover), the two share an intimate discussion of death and poetry in a scene serving as what Branagh might have wanted from All is True. Both recite sonnet 29 (yes, Shakespeare quotes himself), while offering two separate styles of oration. The intimacy of the scene reveals the bard's inner workings, uncovering a depth necessary for a Shakespearean biopic. Unfortunately, such ingenious examinations remain bewilderingly limited.
The only other gleam of rigorous and limpid ruminations about the bard in relation to the period and his work happens when the film shifts toward the women in his life. Judi Dench commands a steady presence as the forgotten wife, eliciting biographical details of illiteracy and devout spirituality, while remaining steadfastly independent. The same can be said of Judith, the gadfly daughter living in the shadow of her deceased twin brother. Shakespeare struggles with both women, with one foot in his patriarchal upbringing and the other as caring husband and father, subtly exploring the cultural characteristics of a man during the period i.e. "superiority." All is True is partially provocative because of Branagh and Elton crafting larger roles and emotions for these women (if only briefly).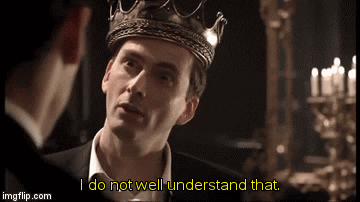 Much as All is True fights preoccupations of male partisanship, the film doesn't substantially steer from the relationship between the bard and his deceased son Hamnat. Shakespeare spends much of the film tending to his garden, meant as a memorial to the boy, and seeing his son's visage in hallucinations. While the break in a male bloodline might be a potent tragedy for 17th century audiences, to 21st century viewers such male dominated calamities are nauseating and dated. In this regard, Branagh and Elton utterly fail to give Hamnat's death any associable meaning to a contemporary audience.
Furthermore, even Branagh's adept sense of style and composition aren't enough to save All is True. Relying on static camera movement, the film abstains from pans and tracking shots. Instead, the camera steadily sits while players enter and exit out of frame giving the film a theatrical appeal, esepcially as the low-lit lighting belies the cinematic components of Branagh's typically excessive palette.
Eventually All is True's women lose their sharp convictions, and Branagh his common touch — offering contrived dialogue of the bard conducting impromptu hallucinogenic interviews. While the film understandably takes liberties with Shakespeare's life, what's created from such turns through unknown paths only traces through dead ends and sleepy fields. We learn nothing of Shakespeare, his inner-workings, except that he lived, mourned, and shouted callous expletives. The Earl of Southampton wonders aloud why the playwright would resign himself to a quiet and boring existence, we might wonder why Branagh would commit such a sentence to us as well. Ultimately, All is Well's "inventions" may excite Branagh, but they do little to stir one's blood.
Image courtesy of Sony Pictures Classic