Rating: 3/4
He was pretty. He was the baddest. He was the greatest: An original breed of boxer and activist for a new Black generation. That man: Cassius Clay — would become Muhammad Ali and dominate the worlds of boxing, politics, and civil rights. HBO and director Antoine Fuqua's two-part documentary, debuting at 2019's Tribeca Film Festival, provides a necessary, if nominal summary of the fighter's life and career.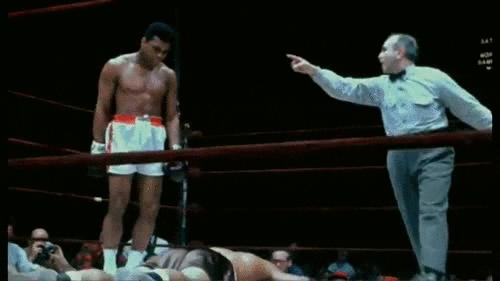 Part I:
What's My Name: Muhammad Ali (partly produced by Lebron James' SpringHill Entertainment) opens on March 8th, 1971 in Madison Square Garden. The fight: Ali vs. Joe Frazier.
The two boxers would square off three times during their illustrious careers, but the first would simultaneous destroy and create the legacy of Ali: The self-confident virtuoso who would provide one thrilling and improbable comeback after another.
Fuqua, the Training Day filmmaker, combines archival footage, photography, interviews, and even some snippets of black and white b-roll re-enactments. He tracks Ali from the 1960 Olympics in Rome to his move toward Islam and the wider repercussions of the boxer's decision to forgo the draft during the Vietnam War under religious grounds.
Fuqua uncovers unique footage of Jackie Robinson and Joe Louis commenting upon Ali's "lack" of patriotism and routinely wades into the various ways the boxer differentiated himself from his contemporaries. He offers unsavory portions of Ali's legacy, such as calling Ernie Terrell an Uncle Tom when the challenger refused not to call him Cassius Clay or nearly referring to Floyd Patterson as a coward because he wasn't as militant.
The comparisons are apt, but they're entirely surface-level. Relying solely on archival footage restricts the shades of grey Fuqua can show to his audience.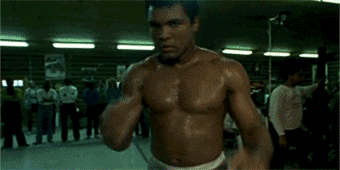 Part II:
While Part I builds toward the Joe Frazier fight, Part II demonstrates the aftermath. Ali stripped of his title, in the midst of several comeback attempts, and struggling to solidify his legacy.
Parts I & II both provide multiple instances of Ali's charm, wit, and loquacious personality. Building off one another, the audience observes as the fighter's speech slows from the previous exuberant and sharp heights of his yesteryears.
Ali's later bodily deterioration, due to Parkinson's disease, takes on the proportions of a Greek tragedy: The conceptional hero driven to "ruin" by the very traits that made him great (in this situation, his unflinching self-belief that he could win any fight).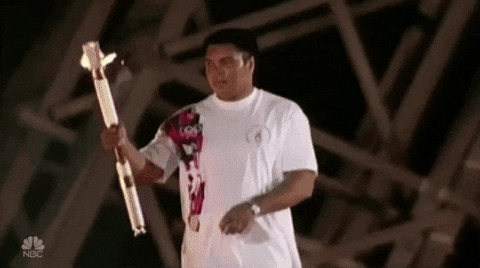 While Fuqua paints a comprehensive painting of Ali's major battles: internal and external — the documentary requires greater detail. The intent might be to provide an introduction to the boxer's life and career for the unanointed, but the pugilist's reach was certainly greater than this film provides (especially from a deeply personal perspective). ESPN's 30 for 30: Muhammad and Larry and 1996's When We Were Kings both give a clearer and more comprehensive picture of the boxer's inner-psychology, a layering Fuqua's documentary would have benefited from.
Additionally, the film could have easily been a 3-parter instead of 2. The documentary relegates Ali's later life, with much of his humanitarian work, into a montage of clips. While Fuqua's film strives to provide a story of Ali's life through Ali's words, a major reason the documentary lacks talking heads, the fighter's immense legacy requires more than a cursory skip down memory lane and highlights of his biggest bouts.
What's My Name: Muhammad Ali, while not the most complete telling of Ali's career, supplies a new generation with the cliff notes to this icon's life.