We found the pocket! Much like the old prospector in the Coen Brothers' "All Gold Canyon,' we've spent much of the year, the decade in fact, digging holes to find small riches. In 2018, we found the pocket of gold it was more than we, or myself, could have imagined.
A quick note: I have no documentaries on this list, only features. Not because I don't think documentaries are movies, but because I do believe they deserve their separate space and I really want to highlight more than a couple. So there will be another top 10 list for documentaries that I'll be releasing.
With those regards, here are my Top 25 feature films of 2018: 
25. Wildlife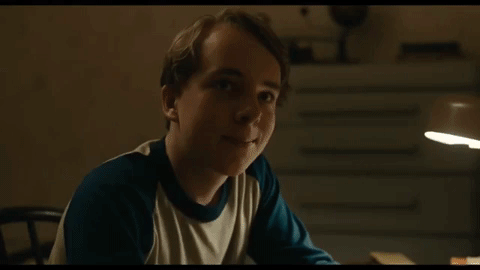 Just barely making the list, is Paul Dano's debut feature. In a year with actors turned directors, Jonah Hill and Bradley Cooper, Dano had one of the better forays into the main chair. Carey Mulligan and Jake Gyllenhaal should bring reminders of Revolutionary Road, while few films have understood the period they were in and the dysfunctionality of parents living lives they never foresaw. Dano's cinematic language is refined and the performance he discovers in Ed Oxebould is inspiring. 
24. What they Had


I'm not a crier, but I bawled my eyes out during What They Had… multiple times. One of two films set in Chicago on this list, What they Had from Elizabeth Chomko paints a devastating portrait of a family caring for an Alzheimer afflicted mother. Littered with note-perfect performances from Hilary Swank, to Blythe Danner, to Robert Forster, and Michael Shannon,  the film somehow manages to mix in laughs to what's an excruciating story. In a year where it seems like everyone had an amazing performance, Forster and Shannon stick out among the underrated bunch.
23. Annihilation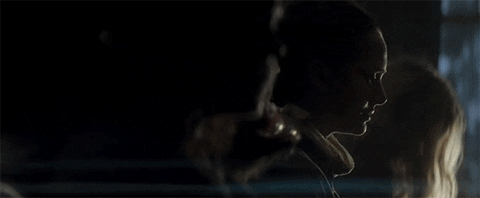 I still don't know what Annihilation is about, but Alex Garland's psychological science fiction epic merges nihilism and Plato's Ideal forms to create a refracting and reflecting environment (the shimmer never seemed so attractive as it does now). Natalie Portman, Oscar Isaac, Jennifer Jason Leigh, Gina Rodriguez, Tuva Novotny, and Tessa Thompson make for one of the more underappreciated ensembles. The penultimate and peak of the film, when Portman wrestles with her clone for survival, brings greater meaning to the term, "you're own worst enemy." And like the screaming bear skull, Annihilation still echoes with deafening strength to our post-modern world.
22. Eighth Grade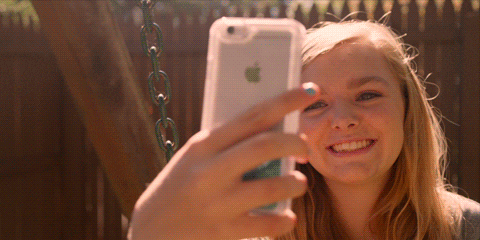 "Gucci!" (that'll be my old man moment for this countdown) Eighth Grade was Bo Burnham's directorial feature debut and a needed introduction to Elsie Fisher. Fisher as Kayla Day, an eighth grader during this digital age, is wrapped in Vine references and IG brilliance. A film about finding yourself during the most treacherous portion of one's life to do so, Eighth Grade beats back toxic masculinity, while featuring a tender performance from Josh Hamilton. Burnham's knack for a joke and ability to see the world through a child's perspective makes for a heartwarming tale.
21. Lean on Pete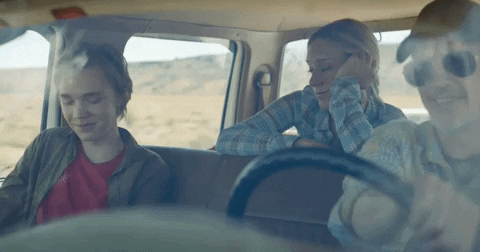 I have no idea why we aren't talking about Lean on Pete more. Charlie Plummer, as Charley, gave one of the best performances of the year by a male actor. Playing a boy living with a womanizing father, who watches his life torn to shreds and bonds with a horse, Plummer is just immaculate. There's an innate fear in Plummer's performance, an understanding of a character who just wants a home. One of the best coming of age stories this year, Lean on Pete, deservedly should be discussed and remembered.
20. Blindspotting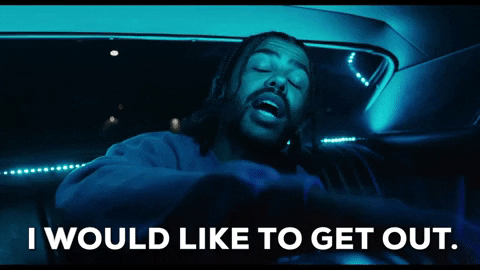 2018 was the year of black cinema and I'll be highlighting a few films for this list, beginning with Daveed Diggs and Rafael Casal's screenwriting feature film debuts. Blindspotting's mix of social awareness and rhymes made for a unique combination medium to discuss police brutality and prejudice. Incorporating the visual stylings of music videos with a strong screenplay, among a field of much longer films, Blindspotting thoroughly examines its weighty subject matter in a refreshing 95 minutes. 
19. Paddington 2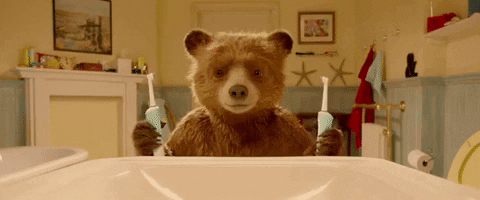 Oh, how the heart melts. I just couldn't leave Paddington 2 off this list. The most popular animated bear this side of Winnie the Pooh, Paddington makes you want to call your aunt Lucy or whatever loved one is far away. Hugh Grant, if StudioCanal was smarter, should be cruising to another Golden Globe nom as the virulent baddie here. In a dark period for America, this little British bear reminded us that, "If we're kind and polite the world will be right." Gahhhhhh, I'm going to watch it right now.   
18. Leave No Trace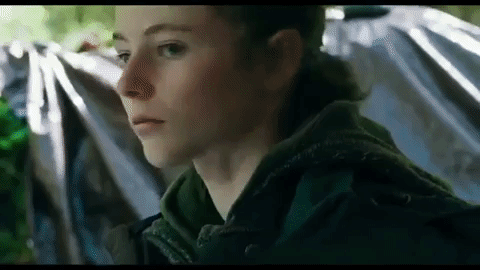 Debra Granik somehow returned with a film better than Winter's Bone. Still boasting a 100% on Rotten Tomatoes, for some reason both Thomasin McKenzie and Ben Foster have been completely neglected (save for some critic awards). One day, we're going to look back and wonder how McKenzie wasn't a lock for Best Actress. About a father with PTSD and his daughter living off the grid, the non-verbal communication throughout makes for the two most nuanced performances of the year. Having viewed Leave No Trace four times in 2018, somehow the film has gotten better and better with each viewing.
17. Black Panther

One of two Marvel films to make my list, Black Panther was a cultural moment. I could go on-and-on about the historical nature of the film or the cast, or Ryan Coogler, or the costumes, music, and action sequences. But even if Black Panther weren't the first, it'd still be one of the best. The film boasts a top 5 villain in the MCU cannon (Killmonger), while remaining strongly black and killing at the box office. Black Panther confirmed the argument that African-American have held for sometime, that black stories have just as much cross-over appeal as those dominated by white figures. Few films will inspire as much black pride, with some patrons arriving to the theater in Coming to America garb, as Black Panther did. 
16. BlacKkKlansman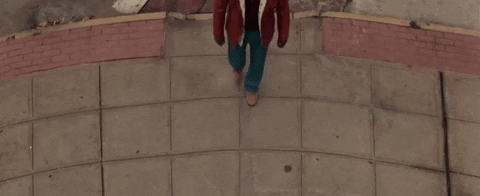 I've always admired Spike Lee. Often relegated to angry black man status, time and again, he has succeeded in a country that doesn't reward the angry black man. It's a crime that he hasn't garnered a Best Director nomination in his career. BlacKkKlansman may be his best and last shot, as John David Washington delivers a breakout performance as a police officer who goes undercover in the Klu Klux Klan. Filled with visual Spike-isms, the film is funny, powerful, and was one of better movies to connect succinctly with our current political climate.  
15. Suspiria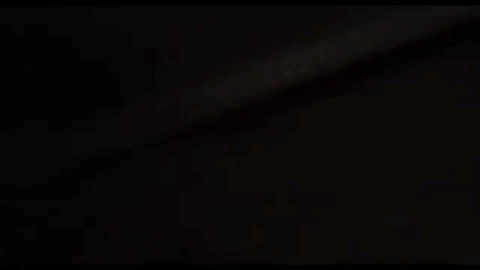 The Call Me By Your Name filmmaker, Luca Guadagnino, has reappeared with a remake of Dario Argento's classic horror film Suspiria. Guadagnino's version isn't necessarily a remake, rather a jumping off point. It's the only film on my list that didn't instantly hit me, but the more I thought about it the better it became. The dreariness of post-World War II Germany, with Dakota Johnson's physical performance and Thom Yorke's haunting score, makes for a crown jewel in a 2018 that saw some of the best horror films in decades. 
14. You Were Never Really Here


2018 has been so packed with amazing cinema that I nearly forgot You Were Never Really Here was released. After re-watching Lynne Ramsay's gripping tale concerning a man named Joe with a hammer who rescues a Senator's daughter from a brothel, I remembered the epic tangibility of her film. Joaquin Phoenix has had amazing year, while Ekaterina Samsonov has slowly crept into our consciousness. Ramsay's brothel sequence is still one the most thrilling 5 minutes of 2018. In a year led by women and people of color, Ramsay is one of the best. 
13. The Favourite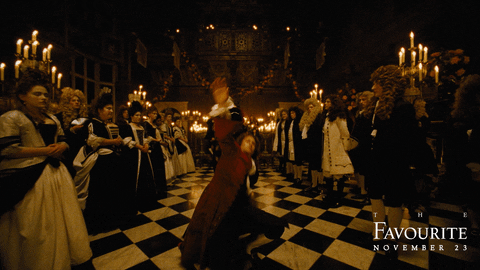 If I made a top 25 list for the year of each Yorgos Lanthimos film release, each one of his films would make said list. The Favourite is no different. Set during the reign of Queen Anne, the film is part Monty Python, part All About Eve, part Barry Lyndon. The Favourite also features career best performances from Olivia Coleman, Rachel Weisz, and Emma Stone. The film has has firmly established the Lanthimos' style of filmmaking, based around fish-eyed shots and wooden sarcastic humor, to be a school in itself.  
12. Shoplifters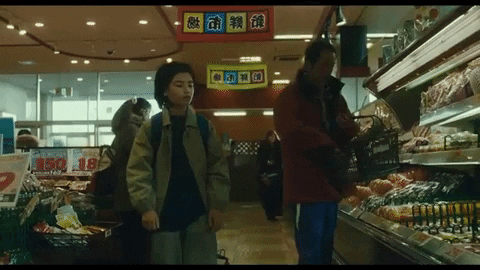 Hirokazu Koreeda's Shoplifters still has my heart hidden from sight. The Japanese film centered around a dysfunctional and secretive family who survives on the fringes of society by stealing and scheming, implants us at the center of their one room home. We become part of their life and much like each respective family member, we feel we know them. However, though these characters can choose who they call mom, dad, sister, brother, they can never choose to know everything about them. Koreeda's film is a classic in the making.  
11. Spider-Man: Into the Spider-Verse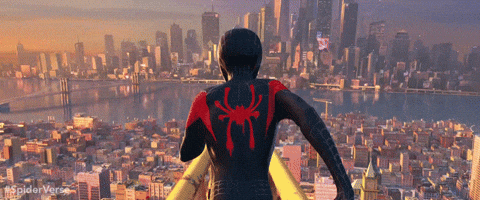 The last edition to my list, Spider-Man: Into the Spider-Verse is the best Marvel film of the year and the greatest Spider-Man movie. The combines six different web slingers, Miles Morales, Spider-Gwen, Spider-Ham, Penni-Parker, Spider-Man Noir, and a washed-up Peter B. Parker. The animation presents a perfect distillation of the comic book graphic language and film. Into the Spider-Verse is also a who's who of 2018, featuring Hailee Steinfeld, Zoë Kravitz, Chris Pine, Nicolas Cage, Kathryn Hahn, Mahershala Ali, Brian Tyree Henry (who needs a best in year achievement award), etc. Uniquely centering around an Afro-Hispanic lead, more so than any film this year, Spider-Man: Into the Spider-Verse adeptly places itself within the traditions of its genre, while carving a singular niche, with stellar humor and even better action in a film that presents the diversity our reality and comics.   
10. The Ballad of Buster Scruggs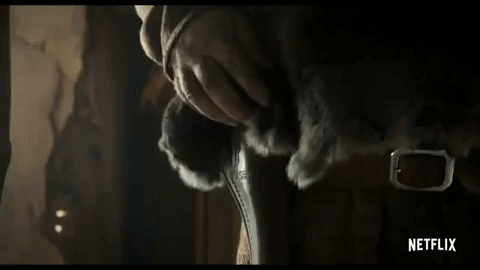 There was a point this year where I thought my top 10 would remain static, and then the Coen brothers changed my mind. The Ballad of Buster Scruggs, an oddball Western assembled as a sextet, demonstrated everything I love abut the genre and the Coens. Intelligent and dark, the film features the deepest cast of the year next to Widows (both coincidentally star Liam Neeson, as well). If the six parts, "The Ballad of Buster Scruggs," "Near Algodones," "Meal Ticket," "All Gold Canyon," "The Gall Who Got Rattled," and "The Mortal Remains," were broken into individual segments, five would make this top 25 list ("Near Algodones" would be the odd one out).
The film, shot with an Alexa Studio, from part-to-part, also features some of the best cinematography of the year. Frequent Coen Brothers collaborator, Carter Burwell, also provides one of the best scores of the year. I can't recommend The Ballad of Buster Scruggs enough, especially in a year that saw a revitalization of the Western.  
9. Mission: Impossible-Fallout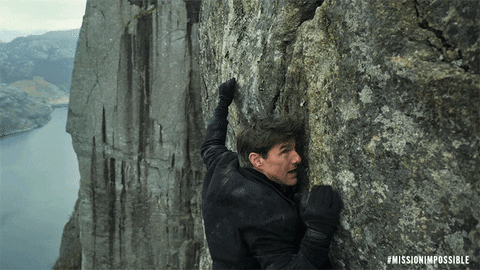 There's no greater film franchise than Mission: Impossible. Across six films, Tom Cruise as Ethan Hunt has provided consistent quality. Not only has the franchise, from film-to-film, rarely declined, the sixth and latest installment might be the best of the series. How many series can say they're as fresh on their current iteration as on their first? Only Mission: Impossible.
The fighting choreography, the stunts, cinematography, score, story, and acting, are all at peak level. Tom Cruise, especially, finds his home in a character he's crafted over decades. In what seemed like a valley in his career, one of the last true movie stars pulled across one last box office victory. Odd and troublesome as Cruise may be, the dedication to his craft is why he's survived when others have watched their star quality dwindle. Mission Impossible: Fallout is the best action film since Mad Max: Fury Road.
8. Widows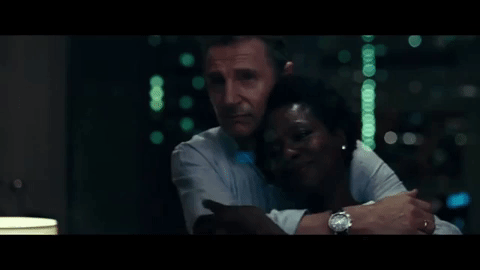 The second film on this list set in Chicago, Steve McQueen's Widows bridges the gap between blockbuster and art house. The box office may not have made it a blockbuster, but the film still balances the thriller heist with social commentary. McQueen also uses the city of Chicago in unique fashion. To say the city generates an added character would be simplistic. Instead, the city acts as a conduit for McQueen's inspection of racism, sexism, and corruption.
The film also features the deepest ensemble out there. The "widows" played by Viola Davis, Michelle Rodriguez, Elizabeth Debicki, and Cynthia Erivo all work effortlessly together. That talent would be enough to fill the whole film, but then there's Liam Neeson (finally taking unique roles again). There's also Brian Tyree Henry and Daniel Kaluuya as a cold blooded criminal political duo, with Colin Farrell and Robert Duvall as the old political guard. When Robert Duvall is your last man in, then you've got a film. McQueen's Widows is accompanied with the best shot this year, as well, in the mounted car scene. Widows didn't get the box office buzz, but no matter what, he's made an all-time film. 
7. Burning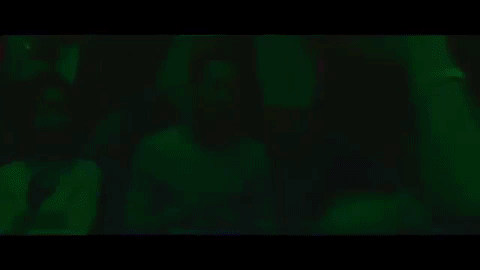 How good has 2018 been? Last year, Chang-dong Lee's Burning would have been my #1 film. Here, it's not even in the top 5. The South Korean film completely subverts the male gaze, features layered and nuanced performances, and builds to a sexual male catharsis.  
Starring Ah-In Yoo, Steven Yeun, and Jong-seo Jeon, Burning centers around the sexualization and disappearance of a woman named Hae-mi. Her lover, Jong-su is suspicious that a mysteriously wealthy companion of Hae-mi may know her fate. The film becomes a cat and mouse game of Jong-su hunting Ben, whose favorite past time is burning abandoned green houses across South Korea. However, neither Jung-su nor Ben are particularly great guys. They're toxic masculinity in both its "nicest" and cruelest forms. When Burning concludes we know that we've witnessed art, we've witnessed a film straddling between a mystery, character study, and a beating back of toxic masculinity. 
6. First Man

There's no finer biopic this year than Damien Chazelle's First Man (Vice comes close, but a weak second half kept if off my list). No, Chazelle's patient and analytical portrait of Neil Armstrong doesn't rely on popular biopics' inherent weaknesses. The film doesn't attempt to make Armstrong more interesting than he is nor into a "ra ra ra" hero. The ordinariness of Armstrong makes him attractive, in a Mr. Smith Goes to Washington sense. 
Technically, other than Mission Impossible: Fallout, there's no finer film. Chazelle puts us in the capsule, in the command module, and in the cockpit. Justin Hurwitz's theremin laden score finds the moving middle ground between alien and humanistic tragedy. Claire Foy, who's had a hit-or-miss year, brings her best performance. Whereas Ryan Gosling, finds the best acting he's done in his career. No one else could have played Armstrong but him. Any other actor would have oversold him, changed him, teetered into the banal and cliche. First Man is anything but cliche.   
5. We The Animals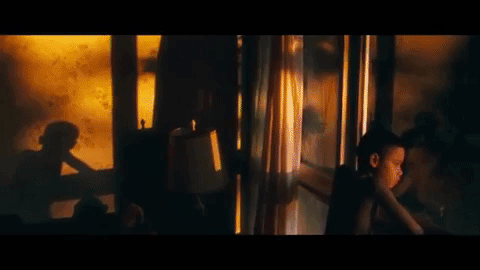 Adorning 2018, have been films summoning memory and dripping with poignancy. Two, Roma and Cold War, were shot in black and white. However, a lesser known film was documented in grainy, yet impressionistic 16mm. Though overlooked in the public consciousness, director Jeremiah Zagar's evocative We The Animals has never left my mind.
The film's view of poverty—from a child's perspective—finds comparisons with Sean Baker's The Florida Project. Raised in a Black and Hispanic household, on the West side of Chicago, I've seen my share of poverty to know that The Florida Project and We The Animals find the humanity in eking out an existence without exhibiting judgment or scorn. Both films also discover the camaraderie and revelry among children, even in their most destitute states.
The score, playful, pulsating, and euphoric, is marked with shades of Brian Eno-eque swells, while Zak Mulligan's hazy and vibrant cinematography drips with shades of memory. Wretchedly overlooked, We The Animals offers ruminations of poverty, masculinity, and sexual orientation. If not discovered yet—I promise you—you'll love this film dearly.
4. Cold War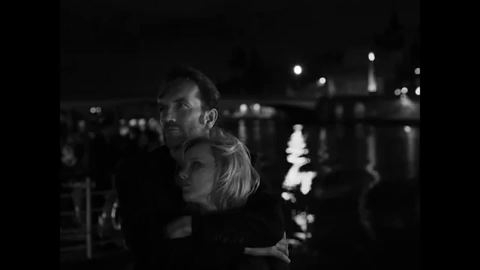 Who knew that in 2018 the best films would be black-and-white? Director Pawel Pawlikowski's Cold War, set in the remnants of the post-World War II Soviet bloc, is a partly autobiographical and tumultuous tale of two star-crossed lovers. We trek through three decades with Wiktor, a conductor and composer, and Zula, a singer with a criminal background, watching as she moves from musical pupil to lover. Both originate from different classes, education levels, and future prospects. They're ill-suited to ever be together, yet they're unable to divorce their love and passion. 
Tomasz Kot and Joanna Kulig, playing the leads, find a chemistry that's as energetic as the rural folk music their characters perform. The cinematographer discovers the same vitality, especially in the later Parisian night settings harking to Brassai' Night in Paris. With Pawlikowski's layering of communism, religion, and music, and the interpolation of love, he creates a film not as finite as decades he's skipping through, but as timeless as a perfect note.  
3. Madeline's Madeline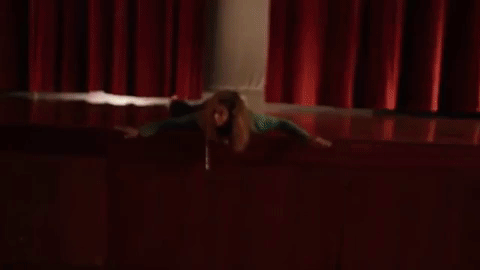 My most memorable cinematic nights of 2018, other than those at TIFF, were at the Chicago Critics Film Festival. At the Music Box, eyes blurred and sleep deprived, I was awaken by a film and a performance that was a shot to the head of cinema: Madeline's Madeline.
At this point, I've written extensively about Josephine Decker's visionary fever dream. Still, like most boundary pushing cinema, I return to the film, never fully grasping the brilliance on the screen. For one, the film's conceits of performance art, the selfishness of the artistic process, and mental health, generates a web of performances and editing halting the way we perceive film. The mother-daughter and surrogate-mother daughter relationships between Helena Howard and Miranda July and Howard and Molly Parker's characters, in the confines of performance art, could have only succeeded through complete trust on set. And then, there's Howard breakout performance, which is the best acting I've ever seen from a teenager. This young woman, in a test of strength, combines the absurd with the tangible, love with alienation, fury with vulnerability. Howard and Madeline's Madeline will never leave your mind, and believe me, you won't want it to.   
2. If Beale Street Could Talk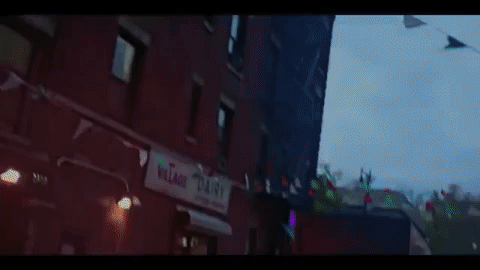 Anyone who's ever read me on Twitter, read my reviews, found me in the supermarket, knows how much I admire Barry Jenkins' art, from Medicine for Melancholy, to Moonlight, to even his short, My Josephine. We are living in the moment of a visionary. So when I heard that Jenkins would next tackle James Baldwin, adapting If Beale Street Could Talk, I knew we'd find a statement of love, tenderness, and black fulfillment rarely seen in Hollywood. And Jenkins, did not disappoint.
Beale Street, set in 1970's Harlem, revolves around Fonny and Tish's love affair. Friends since childhood, their affection is pure and their trust unbreakable. However, the racist world that surrounds them would rather destroy their present and future with archaic and deadly prejudicial tools of the past. With the help of Nicholas Britell's organic score, Jenkins delicately balances love, music, rape, and America's racist and prejudicial history. No subject is simple on its own, but Jenkins approaches each with empathetic eyes and ears dilating to the period and character. He also presents the exuberance of being black. Jenkins snaps at the stereotype of the black experience confined to the melancholic. Instead, with James Laxton's vibrant cinematography, Jenkins presents a world bursting with colors as ecstatic, varied, rich, and deep as Fonny and Tish's love. Jenkins, along with unforgettable performances, will not let you forget the scorn, punishment, and overwhelming ecstasy that comes with being black in America.   
1. Roma

Before I talk about Alfonso Cuaron's "dream-atic" epic, Roma, there's an odd rule with many awards that an International Film cannot compete in the International category, if they're competing in the General Film category. Awards practice this inane logic to "protect" the other International nominees. However, the effect has quite the opposite. In this system, an International film competing solely on the domestic side says that the International side is somehow lesser. Personally, if Roma is the "best" film then it's the best film, foreign or domestic. And Roma is the best film of the year.
Sometimes you see a film and you just know. When I saw Roma at TIFF, I knew. Beginning with Cuaron's majestic black and white cinematography, he blurs the boundaries between memory and reality. Often, like memory, our dreams are clouded. We must search within our once nascent hopes and gripping pursuit for order to find some meaning. In many instances, that meaning lies not from our perspective, instead, the lead role in our dream is assumed by a once distant visage of a now important figure. For Cuaron and us, our meaning is found in the nanny Cleo.
Cleo, played by the outstanding newcomer Yalitza Aparicio (who discovers the fleeting magic in nuance), acts as a conduit for all that happens around her, from a crumbling marriage, to inter-familial trauma, to revolution.
In fact, a film about a nanny is revolutionary. The lives of the rich are regularly given greater weight and distinction, while the travails of the lower classes are cast aside as lesser. We find Cleo to be more than those surrounding her, more than her mistress, the men in her life, through the plot, Aparicio's acting an Cuaron's authentic and attractive tracking shots of Mexico City's streets. Cuaron, with the talents of Aparicio, digs into deep recesses of time to find the best film of the year.