Rating: 1/4
You know what you're getting from a Mark Walhberg and Peter Berg film. You're going to get America, some in your face intimidation, and combat scenes. The acting and directing pair, respectively, have collaborated on Patriots Day, Deepwater Horizon, and Lone Survivor prior to their latest offering. Mile 22 does not match up to those previous titles.
The film details a special forces/covert ops group named Overwatch. Their job is to work on the fringes of the government to take down key assets. Here, they're tasked with transporting a government informant, Li Noor (Iko Uwais), 22 miles to asylum through the streets of a South Asian city. Tasked with that assignment are James Silva (Mark Wahlberg), Alice Kerr (Lauren Cohan), Sam Snow (Ronda Rousey), and William Douglass (Carlo Alban), all part of the CIA. Throughout the film, they fight through the government paramilitary of this South Asian country, and unbeknownst to them, the Russians. 
They're accompanied by Bishop (John Malkovich) and his team of surveillance and computer whizzes. Here, Malkovich has a wig that's reminiscent of Matthew Modine in Stranger Things. At this point, I think he's just trolling us all. There are some Trump jokes, some drones gaffs, and communication scenes between the two teams that aren't well edited. Or maybe it's because while Bishop's team is always supposed to be in a discrete location, it's never clear why that's the case. Mile 22 does the rare feat of running for 90 mins, yet needing to cut 30 of those, and the not so rare feat of making little sense.
Mile 22 is at its Wahlbest, let that sink in, in its combat sequences. Uwais is especially superb. In fact, I'd say that he outshines Wahlberg and the rest of the cast, as his fighting style is swift and opportunistic. However, it's also because James Silva as a character never comes together, even after we're given a bullet point exposition of him being highly intelligent, violent, and hyperactive. Traits that did not require any exposition because we see him killing people. Indeed, Mile 22 spends most of its early sequences explaining things that are clearly being shown and then re-explaining them.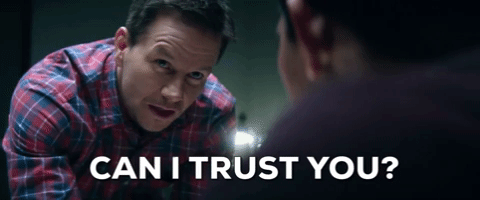 There's also a heavy reliance on flashbacking, which oscillates between the events of evacuating Noor and the current day debriefing Silva is having. These moments are filled with Silva talking fast but saying little, as if speaking fast equals intelligence. Then again, that's sort of the America way so fair enough. Nevertheless, Mile 22 also expects every utterance of the word "fuck" to be hilarious too. It's low humor done in a low and obnoxious way.
And if you're wondering how well Ronda Rousey does as Sam Snow, I'd say she was serviceable. Her character never drives any conversations, mostly providing smart aleck smattering. The gambit protects Rousey, while often causing her to disappear in scenes. Whether Rousey parlays this role into growing her acting technique past its rudimentary stage remains to be seen. But there have been far worse professional athletes who have appeared on screen and to her credit she does not fall among them. 
However, her character falls into the same rut as the others: zero development. This is especially true of Cohan's character, Alice. We find that Alice is a divorced parent, confronting her ex-husband who uses some random surveillance app that should be illegal to get the dirt on her. Her situation is never given anymore depth than that because moms, right?
Characters are more than a bullet point of traits, which Mile 22 time-after-time tries to subterfuge. Saying a character is intelligent, violent, and hyperactive, and giving him a yellow rubber band to snap when he gets switchy isn't character development. In fact, it's the continuing plague of giving stars of films mental illnesses to make them "more interesting." In this case, as with the other characters, the farce is comical to the point of annoyance. But hey, at a $35 mill. production budget that's expected to rake in some dough, who needs character development? Certainly not Mile 22.
Not really a spoiler as a sequel has already been hinted at, but I do believe Mile 22 will be just financially successful enough to warrant another story. Wahlberg is still box office gold and the film is clearly being catered to Asian markets. Still, if you're going in expecting anything different than the typical action movie fare from Berg and Wahlberg, this isn't it. It's a spy action film by the numbers, made less-and-less interesting with each mile that's traversed.