Mrs. Doubtfire, a film about a man-baby of a father whose wife divorces him and takes away his kids was stranger than fiction. During the early nineties, Williams was in the middle of his second marriage. He was flying high after the success of Aladdin the prior year. Mrs. Doubtfire was a challenge of a character. Williams had to assume two distinct personalities, that of the father Daniel, and the visiting housekeeper. Not only that, but the film was a near cathartic reenactment of Williams's personal life.
The parallels between Mrs. Doubtfire/Daniel and Williams himself are striking. The film was the first produced by the actor and his new wife, Marsha Garces Williams. Production began on the film in 1993. Williams, like his character, had gone through a messy divorce with his previous wife: Valerie Velardi. He also had three children by this point, Zachary from his first marriage, and Zelda and Cody from his then current.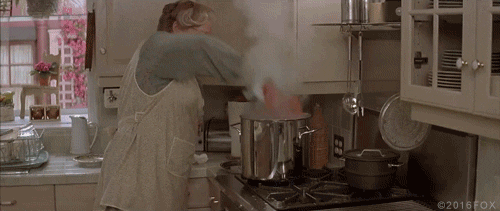 However, the difference between Williams and Mrs. Doubtfire is that Williams chose to leave his wife Velardi rather than the other way around. Nevertheless, Williams also endured a messy divorce and a custody battle for his oldest son Zachary. People reported "When Robin is out of town (as he often is), the boy lives with his mother in her San Francisco apartment; when Robin is at home in another section of the city, Zachary spends as much time as possible with him." Williams's child living in San Fransisco mirrors that of the Mrs. Doubtfire children, as the film is set in the same city.
The fact that Marsha, a woman who had once been Williams's nancy first interested Williams in doing the film, is almost too queer to be coincidental. The film appears to exercise many demons for the actor, allowing him to play through a second divorce.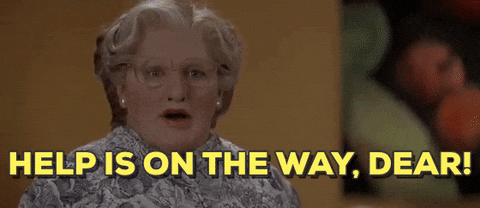 And without assuming too much of Williams's personal life, one could see him as Daniel. That is, the fun loving whimsical parent who hadn't grown up yet. While Mrs. Doubtfire is a combination of both the kind of parent Williams wanted to be and the person he sought out as a mate. During Williams's first marriage he nursed a cocaine habit, made movies, and stayed out on the road. Stable domesticated father wasn't in his description, at the time. Mrs. Doubtfire allowed him to assume a role that he might have wished he'd assumed years ago.
One could imagine Williams, a man who probably wanted to change a few things from his prior divorce then redoing one with a fairytale path. The opportunity must have been too much for him to pass up. Indeed, a story where the nanny smooths over a separation and is the hero of the movie must have also proved too powerful for both Miranda and Williams. It was Miranda who had originally read Anne Fine's Alias Madame Doubtfire, 6 years before the film would be produced (a fact pointed out in the documentary, The Making of Mrs. Doubtfire). In fact, the subject of divorce is what drew Williams to the film. It was still a taboo subject at the time, which made Mrs. Doubtfire quite radical for the time (especially its ending). The ending of Mrs. Doubtfire, as the nanny sits on a television stage and receives a question from a little girl whose parents have divorced, provides an answer that Williams may have provided to his child: 'But if there's love, dear… those are the ties that bind, and you'll have a family in your heart, forever. All my love to you, poppet, you're going to be all right… bye-bye."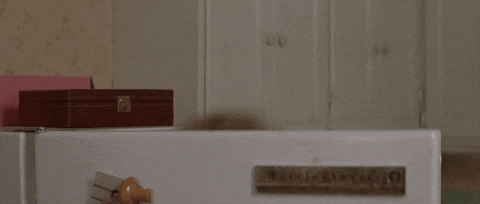 And while it is difficult to interpret art based upon an artist's biography, the similarities between Williams and the events of Mrs. Doubtfire are so alike, they're near impossible to ignore. Viewing the film through that prism lends it a feeling that's less sentimental and more cathartic. It makes the Daniel character all the more sympathetic as we can never not view him through the experiences of Williams. Which by film's end, as Mrs. Doubtfire's television show fades to black, we know that not only are we viewing a character who has matured, but an actor who has partially learned from the possible errors of his youth. We see Williams as the dad he wants to be and is.