Rating: 2/4
In the summer of 2002, a high school football player was falsely accused of rape and later pleaded his case out. He lost his scholarship to USC, became a registered sex offender, and received 5 years of prison and 5 years of probation. That boy, and now man, Brian Banks lived a difficult life. The eponymous titled biopic from director Tom Shadyac (best known for The Nutty Professor, Bruce Almighty, and the ironically titled Liar Liar), follows Banks's pursuit to clear his name, yet lacks the tact to handle the touchy subject of false accusations and rape.
Brian Banks opens with a voice over of the film's subject describing his love of football, and his hope for freedom. The 32-year old Aldis Hodge plays the 26-year old Banks, as an adult and a teenager, and delivers an affecting performance — exhibiting the frustration and desperation of man whose life and dreams have been snatched away from an ironically poor defense at trial. Even after the former-prospect's release from prison, under his probation he's required to wear an ankle bracelet. Despondent, he sees Justin Brooks (Greg Kinnear): attorney and founder of the California Innocence Project — on television and decides to enlist his help.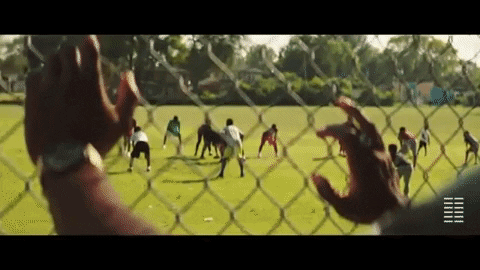 Shadyac's biopic then becomes a cat and mouse game of Banks begging for Brooks's help and the attorney rebuffing his requests. The sequences demonstrate Banks's determination and intelligence, but their back-and-forth, combined with the flashbacks of Banks recounting the day of his alleged assault of Kennisha Rice (Xosha Roquemore) and the later legal proceedings, causes full-stops in the narrative. They're simple biopic conventions that do little to evoke an emotional reaction from viewers. Though it's clear Banks is a sympathetic figure, the overall story hinges upon proving a purported victim as a liar.
While Doug Atchison's screenplay doesn't demonize Kennisha, the very creation of the film gives incredulous male viewers the cinematic proof of the supposed fallibility of rape allegations. Cases of sexual assault are the only instances where the victim isn't immediately believed. Women are often vilified, their stories prodded and undermined by whisper campaigns and outright accusations of unseemly motivations: attention or money. Brian Banks depends upon both, as Kennisha and her family received $1.5 million from the school board due to the criminal incident.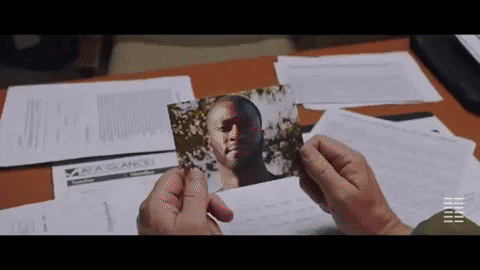 The biopic makes tepid attempts to balance the view. A character like Karina (Melanie Liburd) emerges — Banks's love interest. She has some traumatic experiences of her own. Nevertheless, her character is never carved out to be more than a supporter of Banks. When she shares a disturbing memory with a consoling Banks, those memories never lead to a nuanced discussion of rape survivor advocacy. Instead, there's greater attention paid to Brian meeting USC coach Pete Carroll. Brian Banks would fit right on the Hallmark channel, in terms of depth. That's not a knock against Hallmark, but portions of the film retain the monikers of melodramatic and saccharine, especially with the unresolved insertion of a Morgan Freeman character who served as Banks's spiritual adviser during prison.
When Brian Banks enters its final act, where the protagonist must entrap Kennisha in her deceit, first by video, then by enlisting the assistance of Brooks, enough attachment is connected to the character to pull for him. Seeing Banks gain his freedom is a harrowing moment. Nevertheless, the biopic's conventionality and the run of the mill chase for Banks and Brooks to connect causes the 99 minute run time to waste along as the film comes to its inevitable end. Brian Banks was already a dicey bet as a biopic: the freedom of one man, and the proof of deceit from an alleged female victim. It's rarely fully aware of such uneasiness, and the emancipation it depicts becomes narrative chains in its wake.