Rating: 2/4
A cop loses their partner at the hands of an Asian baddie. Seeking revenge they hunt for the killer, but are thrown in an unlikely partnership with their driver. Comedic high jinks between the two disparate personalities: the cop and driver, occur while they hunt for the Asian cop killer and protect a daughter. The plot just described isn't Rush Hour, it's director Michael Dowse' Stuber: An illogical buddy comedy with hopes of confronting toxic masculinity that often swerves to avoid blindly hitting plot holes.
Opening with partners Vic (Dave Bautista) and Sarah Morris (Karen Gillian), a Guardians of the Galaxy repairing, Dowse wastes little time before employing Bautista's blunt pugilistic prowess. In an oddly bloody fight sequence, the framing and editing often spins away from editor and cinematographer Jonathan Schwartz and Bobby Shore, respectively, causing a lack of cohesion during the tussles. There to arrest the drug dealer Tedjo (Iko Uwais), Morris is ultimately gunned down by the villain due to Vic's blindness after he loses his glasses.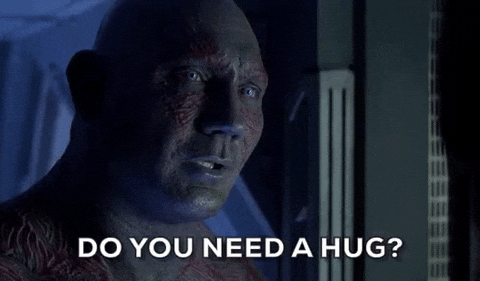 Fast forward 6 months, and much to the chagrin of his boss Angie McHenry (Mira Sorvino), Vic hasn't emotionally recovered from his partner's death. With a strained relationship with his artistic daughter Nicole (Natalie Morales), and his recent lasik surgery causing momentary blindness, Vic is left needing the assistance of an Uber driver to get from location-to-location as he continues to hunt for Tedjo. The Uber driver he employs is named Stu (Kumail Nanjiani), a desperately in love pushover in need of a 5-star rating before his Uber license is revoked.
Tripper Clancy's script obviously makes significant hurdles to bring these two personalities together, creating a world without contact lenses and where anyone needs a 5-star rating enough to essentially be kidnapped by their passenger. In any case, Bautista and Nanjiani make for a nice Dwayne Johnson/Kevin Hart double act. One plays the brawny hyper-masculine tough guy, while the other portrays the feeble sidekick.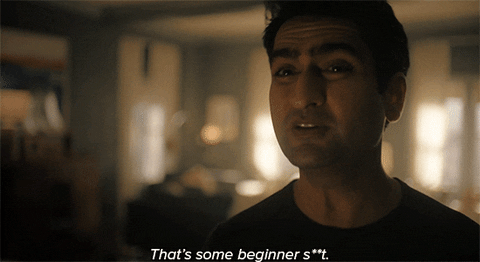 Initially relying on cliched odd couple jokes, Clancy's script surprisingly morphs into a lovable treatise on toxic masculinity. "You give glocks instead of love," quips Stu to Vic, while Vic exhorts Stu to act like a man. Their riff mostly stems from Stu's unrequited love for his best friend and business partner Becca (Betty Gilpin): They're opening a spin cycle studio for women named "Spinsters." Permanently dispatched to a realm between friend zone and friends with benefits, an odd middle ground, he's been the nice guy lover in waiting.
While Bautista is minimal in approach, he's always sincere. He keeps the unwitting tough guy act interesting long after wearing out its welcome. Nanjiani's quiet comedic style is also on full display. Their chemistry allows Stuber to float even once sunk, even when unlikely scenarios lead to unlikelier solutions: like a group of sriracha workers calling Ubers to escape while Vic and Stu confront Tedjo. An anti-climactic reveal makes much of Stuber an exercise in comedic inevitability, and even when the hard exterior of Vic dissolves, the light touch isn't enough for the film to rise above saccharine. Stuber is like riding pool: It takes far too long to arrive to where it's going, with far too many awkward silences along the way.