BOOKSMART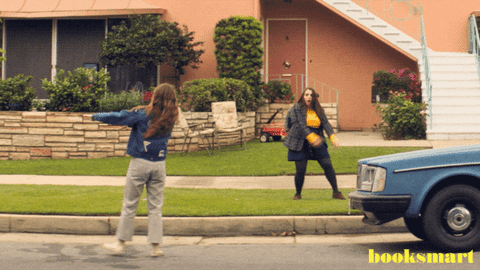 The surprise of SXSW, Olivia Wilde's feature directorial debut Booksmart is a wickedly funny buddy comedy driven by the story of two teenage girls: Molly (Beanie Feldstein) and Amy (Kaitlyn Dever). The two, in their final days of high school, want to shed their geeky safe personas for a night of high jinks. Described as the female Superbad, Wilde's comedy is so much more. An adventurous breakup film, the rated-R flick employs the common themes of sex and drugs along with claymation and musical elements. Booksmart also gives us an incredible and hilarious performance from Billie Lourd, matching Feldstein and Dever beat-for-beat. The film of a generation, Booksmart redefines the Animal House and Superbad templates from male-driven to female in an inventive debut from Wilde.
CLIMAX
A fever dream, Gaspar Noé's French psychological horror Climax takes place over the course of one night and follows a dance troupe as their party descends into sex and murder. Climax offers transcendent editing, capturing the energy and muscular power behind movement in several elaborate disco-infused dance sequences. In combination with a 70's inspired cinematography and the multiple schools of dance choreography and styles, the film's reverie turns into a horrific sequence of events demonstrating the myriad of ways the human body can be beaten. Lust hangs in the air, alliances are formed, a gang mentality dominates, and violent shocks hit the audience like the heavy stomp of a foot.
GLORIA BELL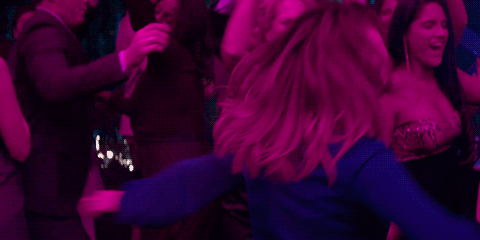 2019's Gloria Bell may sound familiar, mostly because it's a remake. Director Sebastián Lelio returned to his 2013 film: Gloria, to recast Julianne Moore as the narrative's central protagonist. A very different disco-dance film from Climax, Gloria Bell sees Moore's character, a divorcee who's always up for a romp in a club, become romantically entangled with John Turturro's Arnold. The two are an unlikely pair, but the chemistry between Moore and Turtorro is awkwardly sweet. However, Gloria, and especially Arnold, have issues. An aging Gloria has two emotionally distant children: Anne (Caren Pistorius) and Peter (Michael Cera), while Arnold finds himself weighed down by two daughters who need him at every point of the day. Gloria Bell is about looking for love, even at an age where love may appear out of reach.
HER SMELL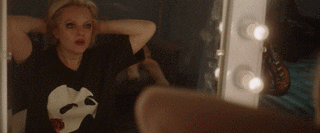 I almost walked out of Her Smell, almost. Thankfully, I sat in the middle of a row during SXSW, and while "trapped," I witnessed one of the most insane expressions of the destructive indulgences present in the music industry with director Alex Ross Perry's feature. Here, Elisabeth Moss portrays Becky Something: a delusional, paranoid, and violent punk-rock singer/songwriter of the all-girl group Something She. Hanging on by a thread, both mentally and physically, we watch as the final seams of the band burst and Becky descends into the lowest reaches of her addictions. Moss gives the best performance of her career, as the film careens to a few uncomfortable patches of self-harm. Moss also displays an amazing range, especially when the narrative shifts to a quieter second half. Her Smell portrays the excruciating excesses of rock, yet still offers a poignant human story of triumph, addiction, and recovery.
HIGH LIFE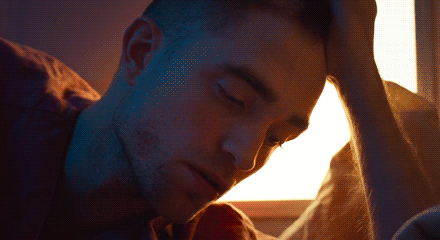 If A24 had released Claire Denis's space odyssey: High Life, in 2018, it would have made my top 25 list. Set on a spacecraft doubling as a small prison colony, the film covers themes of environmentalism, punishment, and rape. The closest Denis will ever get to blockbuster-style film making, the art house film adopts themes from other science fiction works like Annihilation, Ex Machina, and 2001: A Space Odyssey. At times brutal, High Life serves as another example of Robert Pattinson's immense talent and courage to take on any role. Lately playing psychopaths, Pattinson portrays a quiet con who later cares for his daughter. Emotionally detached through much of the film, Pattinson becomes a blank slate for Denis and demonstrates why he's such an indie darling, and a perfect tool for some of the most adventurous filmmakers out there.
MIDSOMMAR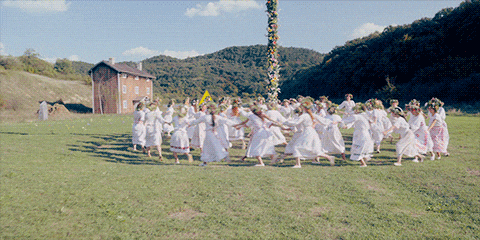 The second of three horror films on this list, Ari Aster's Midsommar — his follow-up to Hereditary — mixes paganism, Swedes, and murder in a unique break-up story. Following a group of college students visiting Sweden for a once every 90 years Midsommar festival, the blindingly bright film implants these friends among the ubiquitously white flower crown wearing commune. Florence Pugh as Dani, the grieving girlfriend of the distant Christian, offers the best performance of her career in a film whose frights come from the very act of feeling. A tightly wound film about repression, artfully crafted with micro bursts of horror, peaking at a chaotic and cathartic conclusion, Aster's Midsommar outdoes Hereditary in a bold and impenetrable sophomore effort.
ROLLING THUNDER REVUE: A BOB DYLAN STORY
The enigma of music, the surly messiah, the voice of a generation, Bob Dylan: in a social-media era of more access, still remains one of the last mysteries of pop culture. A complex layer of self-created mythology and confirmed biological notes define the patchwork of our knowledge of him. Martin Scorsese's documentary, taking footage of Dylan's 1975 Rolling Thunder Revue, plays off the folk singer's eccentricities and his penchant for fibbing. Melding archival film from several concerts with present-day interviews, Scorsese inserts fallacies and made-up characters while mapping the tour's main ideal: to bring his music back to the people in small town America, even as the country's nerves are unraveling while celebrating its bicentennial and mourning the Vietnam War, and Watergate. Presenting Dylan's best live performances, as dresses in a flower covered hat while masks and white paint adorn his face, Scorsese captures the essential portions of the singer's mythology and his enduring importance.
SLUT IN A GOOD WAY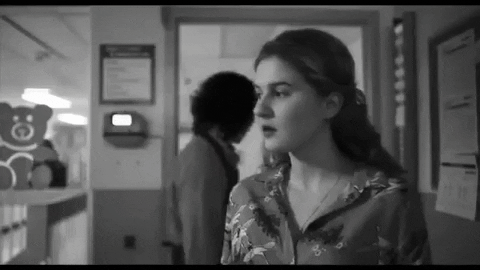 You probably haven't heard of director Sophie Lorain's French-Canadian film Slut in a Good Way. And I'll admit I only found the Canadian Screen Awards winner by way of a midnight impulse buy on Amazon Prime, but this black and white shot teen comedy requires your viewing. Following three teenage girls: Charlotte (Marguerite Bouchard), Mégane ( Romane Denis), and Aube (Rose Adam) — who are exploring their sexuality, the narrative mixes high school drama with unflinching observations of the hypocrisy with regards to sex and gender. Wonderful performances abound by the three leads in a gem of a film well worth seeking out.
THE BURIAL OF KOJO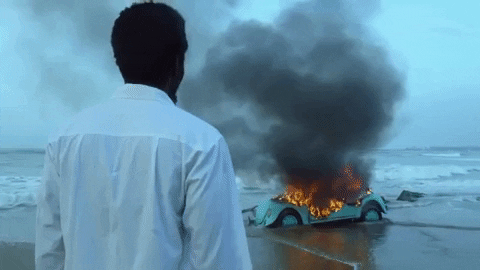 The Burial of Kojo marks the opposite end of the Netflix spectrum. While Martin Scorsese's Rolling Thunder Revue didn't require the streaming giant to enter the public consciousness, Sam Blitz Bazawule's debut feature — a Ghanaian film mixing mysticism and the supernatural — absolutely needed the added eyes that Netflix provides. The rich cinematography: mixing neon-red lighting, intricate tracking shots, and unlikely angles, adorns a story of a girl recounting the tragic past of her father and uncle. Beautifully rendered, the work represents a stunning debut. And with a fraction of the budget, puts most veteran filmmakers to shame.
THE LAST BLACK MAN IN SAN FRANCISCO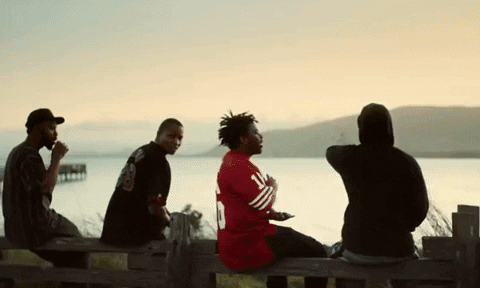 A Sundance favorite, director Joe Talbot's feature debut: The Last Black Man in San Francisco, represents an A24 winner (if only they promoted it). Following two friends: Jimmie Fails and Montgomery Allen, who mirror Fails and Talbot's real-life partnership, the film covers weighty issues of gentrification, home ownership, and Black trauma in a compositionally incredible work. Talbot and cinematographer Adam Newport-Berra's handle on lighting and camera movement, especially with regards to tracking shots (in a year filled with wonderful examples of such sequences), makes The Last Black in San Francisco a poetic and lyrical expression of the above themes. The film also features my favorite acting performance of the year: Johnathan Majors. He absolutes kills the material and provides a purity to his character that never crosses the line into saccharine.
TOY STORY 4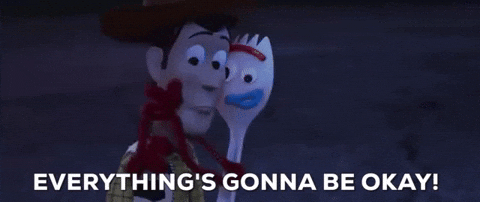 2019, an annus horribilis for sequels and reboots, appeared to mark the expiration date of the beloved Toy Story franchise. However, Toy Story 4, a film no one asked for, not only succeeds, the film might be the best of the franchise. Continuing the story of Woody and co., director Josh Cooley's film comes armed with the best animation of the series. To marvel at the cinematography, relying on a deep depth of field and immaculate tracking shots, as Woody and Bo Beep race around in a skunk- camouflaged roadster, is a wonder. The film delivers laughs, naivete, new characters: Forky is my personal Jesus, with a soul crushing ending. As the final credits roll, Toy Story 4 concludes as an essential final chapter to the best film series this side of Mission Impossible.
UNDER THE SILVER LAKE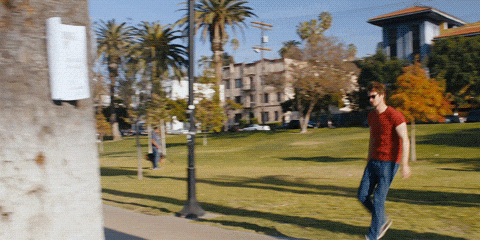 Some films define a psychological period more than we can fathom at the time, works like Eternal Sunshine of the Spotless Mind and Memento. David Robert Mitchell's neo-noir follow up to It Follows, Under the Silver Lake, creates meaning through sheer vapidness. Starring Andrew Garfield, the cryptic film follows his character searching for a girl (Riley Keough) he met one night by the pool. Analyzing clues, hidden messages, and symbolism, he ultimately arrives at a few convoluted answers. On its face, the meanings behind his discoveries offers little to the viewer. However, the themes of celebrity culture, hive-mind mentality, consumerism, the abject meaningless of our world, and the inescapable framework of technology come to a head in this film. In Mitchell's gorgeously shot Under the Silver Lake, Andrew Garfield also delivers the best performance of his career in a film that defines L.A.'s multiple sub-cultures in the 2010's and our desire to discover meaning in the meaningless.
US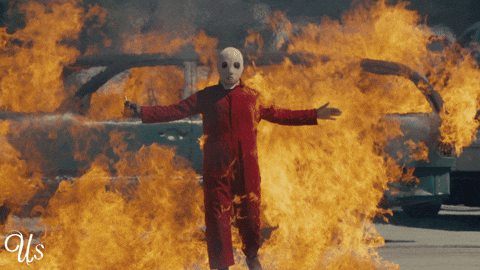 The second time around, in most respects, is usually easier, except when you've already released a decade-defining film. Jordan Peele, the brilliant mind behind Get Out, returned and premiered his newest feature: Us, at SXSW and triumphed. More ambitious, scarier, and funnier than Get Out, Us introduced new phrases into the horror and cinematic lexicon: the tethered, while making people afraid to go to the beach again. Peele also did what Hollywood was too dumb to do: Give Lupita Nyong'o a lead role. Nyong'o, as Adelaide Wilson and Red, acts as the matriarch of two families. One performance is enough, but here she provides two incredible examples of her craftsmanship: dropping her vocals several octaves, as her character pillages homes and defends her children. Peele also demonstrates growth as a director, as the dance sequence is one of the most beautifully edited scens of the year. Us isn't just a great film, it firmly establishes Peele as a phenomenal filmmaker.