It's May, and May in Chicago means the return of the Chicago Critics Film Festival. The only film festival curated by critics (CFCA), the program celebrates its seventh consecutive year and will operate at the historic Music Box Theater, May 17-23.
Pulling together some of the best offerings from Sundance, SXSW, and Tribeca, the festival offers Chicagoans the rare opportunity to catch some of the hottest titles before their wide releases. Just last year, the festival hosted Bo Burnham's Eighth Grade, Paul Schrader's First Reformed, Debra Granik's Leave No Trace, and Josephine Decker's Madeline's Madeline, among others.
This year's installment, including 25 films and 2 shorts programs, doesn't disappoint either. Here are a few films to watch out for at 2019's Chicago Critics Film Festival:
Alien|Ridley Scott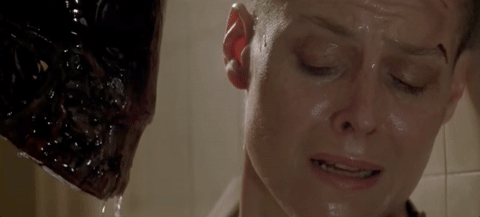 Last year, for Jurassic Park's 25th anniversary, the festival hosted a 35mm screening of the film. Conversely, this year marks the 40th Anniversary of Ridley Scott's Sci-Fi classic Alien. To commemorate the landmark cinematic achievement, starring Sigourney Weaver, Tom Skerritt, Veronica Cartwright, Harry Dean Stanton, John Hurt, etc., a 35mm print of the film will be screened. Always take the opportunity to see a classic at the Music Box should be a golden rule, especially for this still nightmare-inducing triumph. Playing on May 18th at 6pm with Tom Skeritt in attendance.
Blinded by the Light|Gurinder Chadha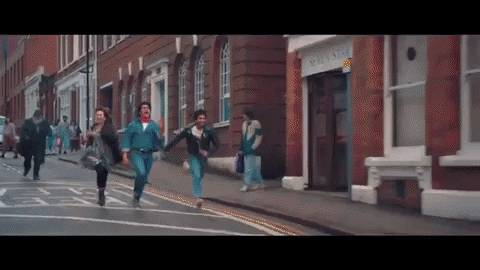 One of two musicals playing at the Chicago Critics Film Festival, and a film that personally came out of left field to surprise me at Sundance, Blinded By Light is a punky story about an outcast, and well, the Boss. Set in a small British city and directed by Gurinder Chadha (Bend it Like Beckham), the film follows the Pakistani descended Javed (Viveik Kalra) as he rebels against a demanding father and culture, and a close-minded town.
Oh, and did I mention he's a big Bruce Springsteen fan? The film, completely set around the Boss' music, provides laughs and large musical choreography to create a stellar crowd-pleaser. Playing on May May 22nd at 7:15 with Gurinder Chadha and Viveik Kalra in attendance.
The Farewell|Lulu Wang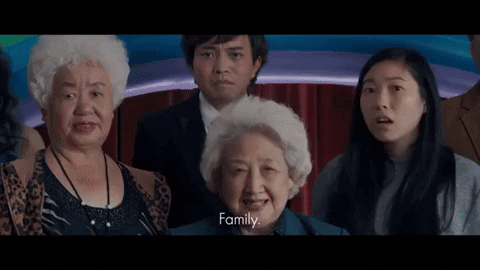 An immediate hit at Sundance, the A24 distributed The Farewell marks the second directorial feature for Lulu Wang. Starring Awkwafina (Crazy Rich Asians), the film examines the differences between Western and Eastern traditions with respect toward the individual through the lens of a cancer-stricken Chinese grandmother. A comedy, the film isn't nearly as dour as the subject line, The Farewell provides an emotional rollercoaster about family and obligation. And it's a near-perfect film. Playing May 20th at 7:15pm, director Lulu Wang will be attendance.
Luce|Julius Onah
Still flying a tad under the radar since Sundance, Julius Onah's Luce might be one of the most challenging films of the year. Starring Octavia Spencer, Naomi Watts, Tim Roth, and Kelvin Harrison Jr. in a breakout role, and distributed by Neon, the film grapples with tokenism, the 'exceptional Negro' trope, and rape culture while offering the most powerful performance of Octavia Spencer's career. This is a film, come awards season, you'll wished you'd seen. Playing May 23rd at 6pm.
Monos|Alejandro Landes
One of the brightest Foreign Language gems to come from this year's Sundance, Alejandro Landes' Monos is a stunning and poetic mix of Lord of the Flies and Heart of Darkness. Centering around South American child soldiers, the film follows a group of teens and pre-teens as they descend from the hills into chaotic madness. A relatively unknown cast, with the exception of Julianne Nicholson, populates this film. However, you'll be hard pressed to find a better acted piece of lyrical filmmaking this year. Playing 19th at 10pm and May 22nd at 3pm.
Saint Frances|Alex Thompson
A film I regrettably missed at SXSW, arrives from local Chicago filmmaker Alex Thompson. The film, a surprising big crowd-pleaser, is set in the Chicago suburbs and stars Kelly O'Sullivan as a nanny taking care of a six-year old (Ramona Edith-Williams) while contending with the child's moms. Described as a beautifully created character study by Brian Tallerico (RogerEbert.com), don't be the fool I was and miss this film. Playing May 17th at 7pm with Alex Thompson and Kelly O'Sullivan in attendance.
These are just a few offerings at this year's Chicago Critics Film Festival, but certainly not everything. Films like The Nightingale, Wild Rose, The Perfection, and Brittany Runs a Marathon, among others, are sure to excite as well. Tickets for Chicago Critics Film Festival may be bought on the Music Box's website here.