Friday's Episode IX panel brought some massive breaking news, from the trailer to the film's title (The Rise of Skywalker). And while those were certainly consequential developments, there's one detail that has seemed to slip past most. There are Black people in Episode IX. Not a person. "People." Actual Black faces. And not only are they PEOPLE, but they're main cast members as well.
Episode IX continues Disney's overall diversification of their main properties, with Marvel's Black Panther and Captain Marvel leading the way. With a thirst demonstrated by audiences to witness superhero cinema reflect their lives, the expansion to a galaxy far far way was only a matter of time.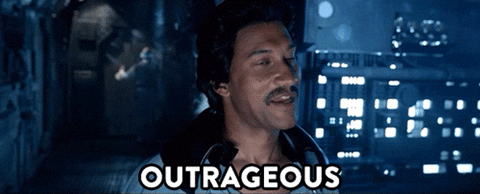 However, consider the previous history of Star Wars. Episodes I-III features Mace Windu, while Episode I features Captain Panaka. However, Windu only received a few lines in Episode I. Meaning, he's technically not a main cast member in the film. That makes only one Black main cast member in any of the prequels (and I'm not counting Jar Jar Binks because the CGI doesn't denote his ethnicity).
For Episodes IV-VI, the trend "continues." There are no lead Black actors in A New Hope. And in Episodes V and VI, there's only Billy Dee Williams (and no, James Earl Jones doesn't completely count because Darth Vader is played by two different actors).
There's also Episodes VII and VIII, where only Boyega plays a prominent role in both.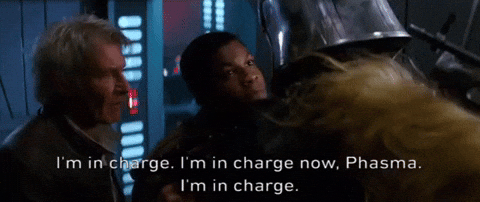 Barring Forest Whitaker, Rogue One also lacks Black cast members. And while a case might be made for Solo: A Star Wars Story lightly cracking the mold, as the film features Donald Glover as Lando Calrissian and Thandie Newton as Val, Newton lacks significant screen time compared to the main cast).
With the addition of Noami Ackie and the return Billy Dee Williams, along with the current presence of John Boyega, there are now three Black actors who will participate as main cast members in The Rise of Skywalker. The first time Star Wars fans will see three Black faces gracing significant portions of a film (in the past, Star Trek has outpaced Star Wars significantly with regards to diversity).
Additionally, the inclusion of Billy Dee Williams and Naomie Ackie (whether she's Lando's daughter or not) creates a multi-generational lineage of Black people rather than disparate characters across films never mixing in person (e.x. in the films, Forest Whitaker's Saw Gerrera has never been in the same space as Lando Calrissian even though they coexisted during a mutual period).
Walking around Star Wars Celebration, one can't help but marvel at the level of cosplay. However, Star Wars Celebration still remains a mostly white event. Part of this milieu comes with what may be the natural makeup of the Star Wars fanbase mixed with the privilege of affording the tickets and accommodations to attend the festival. However, even the examples of Black people who are present demonstrate the few options available for us to cosplay. The sole culprit stems from the lack of Black characters. Sure, Black people can dress as stormtroopers (though even that became controversial with some Star Wars fans in regards to Boyega) but the examples of heroes are in short supply. The most joyous expression of fan appreciation, for Black Star Wars fans requires either creativity or not participating at all. In short, an increased Black presence in these films offers a segment of this passionate fanbase to openly participate too.
The inclusion of these three characters represents another step in fixing the obvious lack of a Black presence in our culture's biggest tentpole. Star Wars, always meant to demonstrate a future in a galaxy far far away, in The Rise of Skywalker will mirror our present rather than a time long ago and gives a young Black child the belief that they can fly among the stars too.