Rating: 3/4
It's official: DC and Warner Bros. have a winning streak.
Well, nearly. If we ignore Justice League….
But no matter, after Wonder Woman and Aquaman hit it big with critics and audiences alike, Shazam! has become another litmus test for DC Comics in their fight for cinematic relevance. Shazam! on its face certainly isn't the sexiest of the DC heroes, but surprisingly, director David F. Sandberg's film is wildly entertaining, charmingly funny, and a lively embracing of familial love.
The film opens in Upstate New York in 1972. A car drives down a snowy highway with a young boy playing with a magic 8-ball before his domineering father (John Glover) chastises him. Young Thaddeus Sivana (Ethan Pugiotto) needs to be a "man" and stand up for himself against his older brother, as his father demands.
To the boy's shock, he's suddenly transported to the lair of The Shazam Wizard (Djimon Hounsou). He's tested, asked to choose between the attractive dark forces of the 7 Deadly Sins and the power of the Wizard. In a scene that recalls Indiana Jones and the Last Crusade, the boy chooses poorly and he's sent back to his father's car, where he makes it his life mission to find The Shazam Wizard's lair again and harness the power of the 7 Deadly Sins.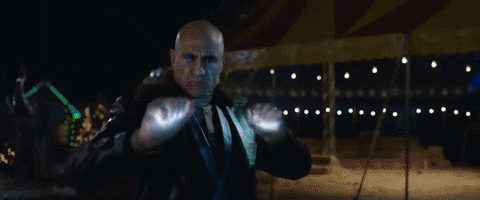 We then flash to a young Billy Batson with his mother at a carnival. Billy is separated from her and spends the next ten years jumping from foster home to foster in an attempt to find her.
In Philadelphia, he lands in the home of Rosa (Marta Milans) and Victor (Cooper Andrews) — his final option after multiple runaways from other parents — who have several foster children of their own: Pedro (Jovan Armand), Darla (Faithe Herman, who is a particular highlight), Eugene (Ian Chen), Mary (Grace Fulton), and Freddy Freeman (Jack Dylan Grazer).
Billy, a loner, is distrustful of Rosa and Victor's family atmosphere. However, he does form a quick bond with Freddy — who's obsessed with superheroes. It's his defense of Freddy against school bullies, and the awakening of the 7 Deadly Sins by Thaddeus (Mark Strong), that causes The Shazam Wizard to pass his powers unto Billy to become Shazam (Zachary Levi).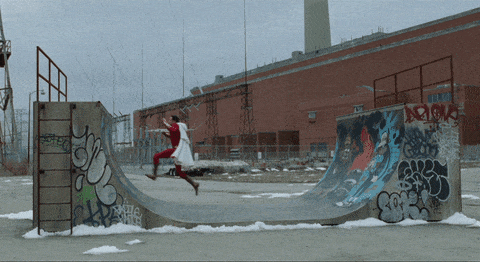 Initially spending his time becoming virally famous from performances of his powers and taking selfies, the rest of the film follows the hero learning to harness his abilities to discover what makes someone truly heroic.
Zachary Levi is endearing as the man-boy superbeing. For Levi, the character presents a unique challenge. Outside of hardcore comic fans, few have heard of "Shazam." Instead, if they do know him, they know of his previous name: Captain Marvel. But with Marvel taking up that real-estate, Warner Bros. had to name theirs under the uncommon moniker. This gives Levi and screenwriter Henry Gayden some hurdles to connect audiences with this hero.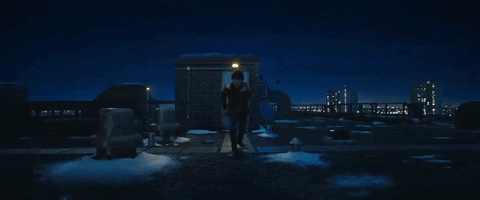 Thankfully, Shazam! works because Levi gives a spontaneous and sincere performance, not an easy feat for a character who needs to be amazed at every discovery and still portray an adolescent emotional impulsiveness. He's not as impressive as Tom Hanks' Oscar-nominated performance in Big, but he's still very good nonetheless.
Shazam!'s humor is initially stilted and excessive. Yes, the trailer scene using the "morbid disabled kid" quip doesn't translate in the film and expresses the rest of the gags and wisecracks you'll encounter. When will films discover that someone typing or playing video games isn't inherently interesting or funny no matter how many times they have a spaz-attack? Spoiler: probably never.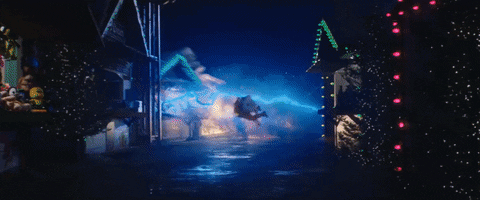 However, Shazam! does begin to hit its comedic stride in a single bound as it makes self-referential jokes about DC. In many ways, the film steers clear of Zack Snyder's dour tone and embraces Marvel's family-friendly whimsy. In combination with Aquaman, DC appears finished taking itself too seriously. The references to Batman, Superman, and Aquaman along with allusions to Big and Monster's Inc, all help to create a playful atmosphere.
Nevertheless, the family friendliness ends with the 7 Deadly Sins who are probably too scary. There was a child sitting a few seats from me who began crying when our hero was at his greatest peril. And while the CGI creation of those monsters sometimes look no better than the cardboard cutouts in a Men in Black shooting range, the designs are unique and do well to actualize the sins they represent.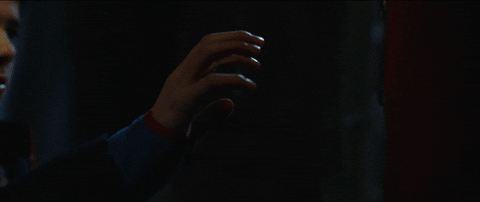 The core of Shazam!'s lightning-bolt heart is family. The very act of being loved, of being wanted is important to any child. The film presents the two paths a child can take when they're emotionally rejected by their respective parents. Even when the film becomes more nonsensical with respect to plot holes, the threads that are as loose as Shazam's cape are held together by an emotional awareness of abandonment. And when the film crescendos to these orphans teaming together to save each other and a carnival full of people, the ensuing fight and ending is delightful and authentic. Shazam! redefines DC's constellation of previously dark superheroes through light humor and touching family moments.
Quick note: there are two post-credit scenes in Shazam!, so do stick around.