Rating: 2/4
A busy dial tone fades into perceptible range, as a tracking shot captures a glistening golden sea."Paradise awaits you. God is great," a mysterious voice tells these young Muslim men packed with AK's and grenades. And Mumbai would be paradise. It would be a stunning vacation, but only if your bank account had enough zeros on its balance sheet. The real-life events depicted in director Anthony Maras' Hotel Mumbai are shown with such brutality as to bring shock and empathy, yet our sympathies only well within us in spurts because of a cold and calculating script.
The film opens in November 2008, with Muslim terrorists riding in cabs to various locations around Mumbai. The editing and cutting is rapid, as two of the gunmen arrive at the Chhatrapati Shivaji Terminus to descend into a bathroom before brandishing their weapons. We then cut to earlier in the day, as Arjun (Dev Patel, who is truly incredible in this selfless role) prepares for work as a waiter in the Taj Mahal Palace Hotel by meticulously wrapping his turban around his head. He's running late, forgetting his shoes, while he cares for his daughter.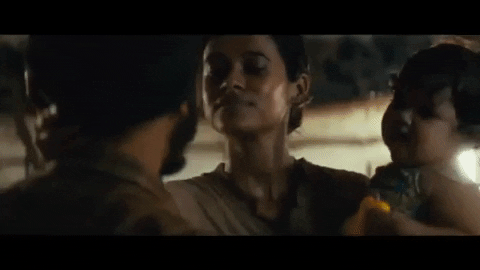 The hotel itself is like heaven, serving the rich and famous' every whim. Here, "guest is God" and those serving them must be spick and span. The hotel, like any other business, has its own ecosystem of employees. Many of them need these low-paying positions to support their families.
John Collee and Maras' screenplay — the film's central weakness — adsorbs itself with unnecessary exposition about the guests. We're first introduced to married couple Zahra (Nazanin Boniadi) and David (Armie Hammer) and their maid Sally (Tilda Cobham-Hervey). The two were engaged after Zahra became pregnant with their newborn baby, a touchy subject the workers are told not to discuss in the couple's presence. Another central guest is Vasili (Jason Isaacs) a boorish Russian Oligarch with Special Forces ties who has expensive taste in alcohol, vulgar manners, and a large sexual appetite for young and attractive women. We're told these details through a voice over by the Head Chef Hemant Oberoi (Anupam Kher), none of which are necessary or need to be told through voice over. In short, there's too much telling and not enough showing.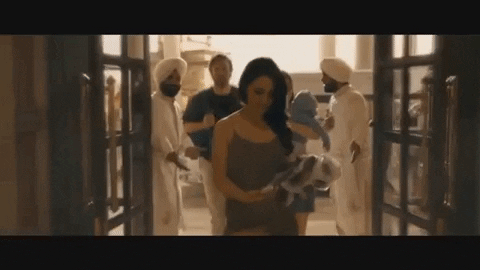 As all is well within the hotel, multiple terrorist attacks by armed gunman are occurring throughout the streets of Mumbai. One such assault happens in the middle of a restaurant where a vacationing couple: Bree (Natasha Liu Bordizzo) and Eddie (Angus McLaren) are closing out their bill. Every character converges at the Taj Mahal hotel to seek refuge from the ongoing massacre in the streets.
Maras then displays the brutal execution and hunting — by gunfire — of the hotel's inhabitants. The script also calls for the terrorists to have moments of levity and mundane exchanges, such as them joking about eating pork. The effect, which tells us that these are cold and calculating killers, also leaves us despondent to their reckless murdering. Deaths meant to provoke horror and anger only blend together in the long and difficult milieu of smattering blood.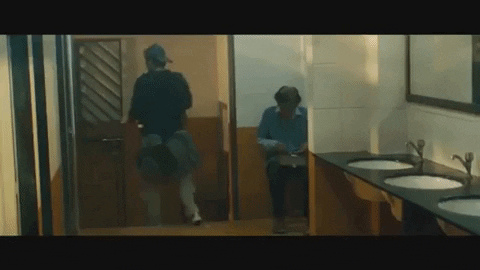 The prolonged siege becomes a test of survival and of pure altruism, as much of the staff remains to protect the guests. The screenplay splinters into multiple threads: from David leaving Zahra to find their baby and Sally, to Vasili surprisingly consoling Zahra, to Eddie and Bree fighting to escape the gunmen, and to the police who enter the hotel before special forces arrive (who are hours away) to reach the cc tv room.
Each respective movement, even when one of the injured gunmen makes a desperate call to his parents, leans heavily into our expectations of films centering around extremists. There's no clear indication of what Hotel Mumbai offers that the others don't, such as United 93 or Black Hawk Down. The only new proposal the film can give is our emotional attachment to the characters. However, even that's stunted by a messy and despondent script. An ending that should elicit a cathartic reaction, might instead leave you awashed with feelings of unwound string rather than exultation and relief. Hotel Mumbai feels 5 years too late and maybe even 5 years too soon, with a subject matter that's been covered before with greater dexterity.