We are finally, and thankfully, in the final week of the awards season for the Oscars. This is the last of my rundown series (you can find the previous Best Director rundown here). These rundowns will have some stats, but I believe — especially in a year where the precursors have been all over the place — that context and general feeling of the mood should also be taken into account. Here's my Best Picture rundown:
Bohemian Rhapsody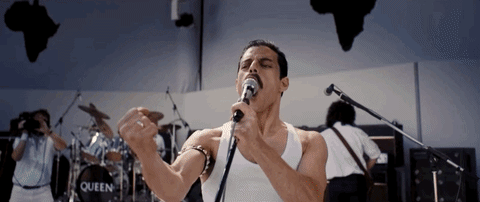 Betting against Bohemian Rhapsody, at this point, should be considered lunacy. Its Academy Award bonafides are there. It has the SAG Best Ensemble nomination. It won Best Motion Picture – Drama at the Golden Globes, and easily found its way into the BAFTA's and the PGA fields. The film also carries one of the most coveted Academy Award nominations, if one were to win Best Picture, an Editing nom. However, it's the film's missing nomination that gives it a zero percent chance of winning: Best Director. Bryan Singer, who was fired from the film, hangs like a thick cloud over the Academy (do they really want a rapists' movie winning). Plus, Bohemian Rhapsody didn't win the PGA. Those voters tend to lean toward larger studios. That combination, along with some Academy members probably knowing in their hearts that this isn't a winner, makes for a dead end.
A Star is Born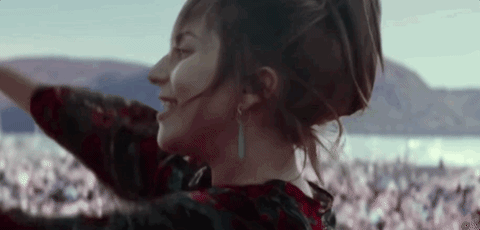 I'm still shocked that Bradley Cooper's A Star is Born isn't sweeping awards left and right. Even until the moment nominations were announced, I thought it could pull it off. For one, the story is tailor made for Academy voters: The film examines the creative process and the trappings of stardom, following a young unknown who's thrust into the spotlight by an aging star. Nevertheless, the first sign of trouble happened at TIFF when A Star is Born failed to place in the Audience choice award. Making matters worse, it couldn't win anything except GRAMMY's for weeks. But the death knell came when Bradley Cooper whiffed on Best Director (only 4 films have won Best Picture without a Best Director nomination: 1927/28's Wings, 1931/32's Grand Hotel, 1989's Driving Miss Daisy, and 2012's Argo). The film that looked like a can't miss front runner might not muster more than a Best Original Song win on Sunday.
Vice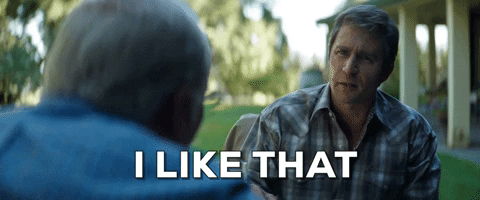 There was a 5-week period where Adam McKay's Vice looked unstoppable, then….the critical reviews poured in. McKay's film has all the tools for a win: It'll most likely waltz in for a victory in Best Editing, while almost every main player in the cast was nominated (even Rockwell, whose inclusion came as a bit of a shock) and we finally have a Best Director nominee. But the film is divisive: among critics, audiences, and probably the people who voted for it. I don't think there's enough support for it to win. Plus, with Best Editing being Vice's only chance for a clear victory (there's a decent bid for Makeup and Hair styling), it's incredibly difficult to pull through a Best Picture win with only one other win or less. Only nine films have accomplished this feat: Grand Hotel, The Broadway Melody, Mutiny on the Bounty, Wings, All Quiet on the Western Front, The Greatest Show on Earth, Spotlight, You Can't Take With You, and Rebecca. Only one film has done so in the last 65 years: Spotlight.
Black Panther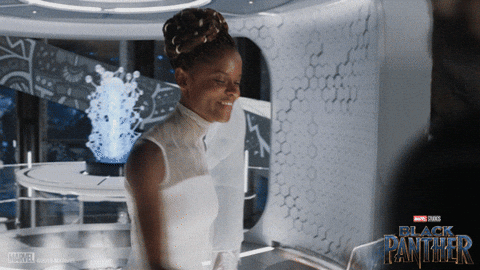 It's odd for me to rank Black Panther this high. The film struggled for much of the awards season, garnering a single VFX nomination at the BAFTA's and finding its way for only three nominations at the Golden Globes. While it did win Best Ensemble at the SAGs, it missed in Director and Adapted Screenplay (even though it was recognized by the USC Scripters) with the Academy. There's little reason to believe Black Panther has much of a chance other than two rationals: 1. Disney has put a lot of effort into their campaign (and money) 2. The film has a fantastic narrative as an agent of change and cultural importance. Those two facets are probably the only reasons Black Panther scraped into the final field, and the only rational to believe it can still win.
The Favourite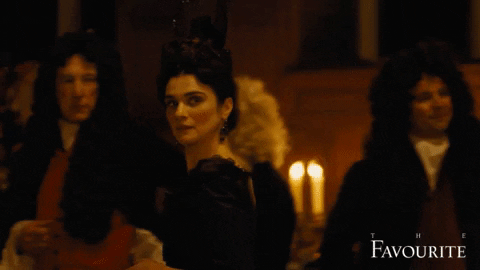 I've been very bearish on The Favourite's hopes of winning Best Picture. The film boasts nominations for its director: Yorgos Lanthimos, and three lead actresses (I don't care what they're nominated as by the Academy): Olivia Colman, Rachel Weisz, and Emma Stone. It also has the coveted Editing nomination and may win Best Original Screenplay. Once again, logically, The Favourite should be positioned to win (especially if it pulls off upsets in Best Actress and Best Supporting Actress). There's only one component of the film that's holding it back, the style. Lanthimos' humor is very much an acquired taste. The easiness for a voter to be turned off by it is very very high. I think enough of the Academy doesn't get his sensibilities to keep The Favourite from winning Best Picture.
BlacKkKlansman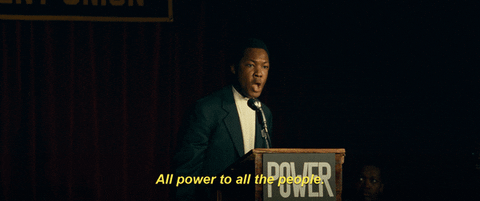 Spike Lee's newest film, BlacKkKlansman has been on the cusp of front runner status for the entirety of this awards season. The film burst through the gates, winning at Cannes; it's also been the favorite to win Best Adapted Screenplay for the past few weeks, and found decent support at the Globes and SAG. The problem? Other than Cannes, it hasn't won much. Instead, Lee and co. have been front row to Green Book and Roma's victories. It also whiffed on Best Actor with John David Washington, who looked like a near lock. Lastly, like a couple of films in this category, it really only has a chance to win in one category: Best Adapted Screenplay. Unless Lee can pull off the upset in Best Director, I personally don't see it.
Green Book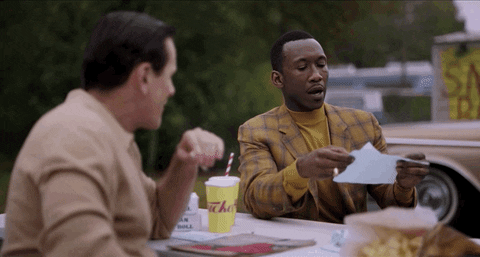 Green Book has a better chance to win than A LOT of people think. After Spotlight, Moonlight, and The Shape of Water pulled off surprise Best Picture wins, it had seemed like the Academy was finished awarding problematic cinema like Green Book. But man, this is the film that just won't die. Everyone knows it's flawed. Everyone knows it's problematic, acknowledging that this is very much a Black story told from a very whitewashed perspective. But everyone also finds endearing parts about it. Green Book's biggest hurdle is the preferential. It has to win in the first round. I, personally, do not believe it can survive past a first round vote. Peter Farrelly couldn't even get a Best Director nomination. Nevertheless, I'll give you two signs to look out for to see if Green Book can pull it off: 1. It doesn't get upset in Best Supporting Actor 2. If it holds on in Best Original Screenplay. If it gets those two, I think it has better than 50/50 odds of winning.
Roma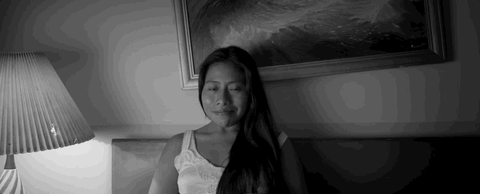 I hate to say it, but I've been bearish on just about contender winning including Alfonso Cuaron's Roma. Every film has a flawed case to win. None of them fulfill every precursor and some kind of longstanding stat will fall today, that's a guarantee, no matter who wins. Roma has won everywhere that it should, and some places it shouldn't. It's triumphed at the BAFTAs, the Critics Choice Awards, and The Golden Globes. It does not have the SAG Ensemble nod, and is missing that coveted Editing nomination from the Academy.
And actually, let's go through those two stats because I've been attaching the word "coveted" to Ensemble and Editing throughout this rundown. In the last 20 years, only one film has not been nominated for Best Ensemble and won Best Picture (more on that in a bit). Since Editing was added as a category in 1934, only 10 films have won Best Picture without being nominated for Editing. Those are some long numbers. Also, Roma is produced by Netflix (which a sizable portion of the Academy thinks is killing cinema as we know it), and no Foreign Language film has ever won Best Picture. Ever.
So what makes Roma different?
For one, the SAG stat. Yes, only one Best Picture winner in the last 20 years wasn't nominated for Best Ensemble. That one? The Shape of Water. The Academy has had major turnover in their membership in recent years due to #OscarsSoWhite. While actors are still the largest voting bloc in the Academy, with the new changes, the two awards hold less crossover than before.
Netflix has also poured a lot of money into the film and has very much played the campaign trail, while bending their rules to give Roma a theatrical release. And while Roma is completely in Spanish, some of the added membership has come with more International voters.
Cuaron is also a known commodity. He's been awarded by the Academy before for Best Director in 2014 for Gravity, and can boast a large tent pole to his resume in the form Harry Potter and the Prisoner of Azkaban.
Lastly, the film is just there. Most people can appreciate Roma's artistic qualities. So while Green Book might be #1 on many voters' preferential ballots, it might not be Top 3 on everyone's. Whereas Roma might not be #1, but it will probably be on a lot of people's top 3's. Essentially, we have Moonlight vs. La La Land again.
There are plenty of reasons for Roma to lose, but I'd give it very good odds of winning still.