We are finally, and thankfully, in the final week of the awards season for the Oscars. This is the third of a rundown series that will also encompass Best Actress, Director, and Picture in the coming days (you can find the previous Best Supporting Actress rundown here). These rundowns will have some stats, but I believe — especially in a year where the precursors have been all over the place — that context and general feeling of the mood should also be taken into account. Here's my Best Actor rundown:
Willem Dafoe: At Eternity's Gate Gonna be honest, I completely forgot Willem Dafoe was even nominated this year. The second straight Oscar season he is the lone nominee from his film — this time playing the brilliant, yet tragic, Vincent van Gogh — you'd think with a near miss like The Florida Project last year, Dafoe would have been an automatic front-runner this year. Instead, he'll join names like Michelle Williams, Ed Harris, Annette Bening, and possibly one other nominee, as currently working actors who are 0 for 4 at the Oscars.
Viggo Mortensen: Green Book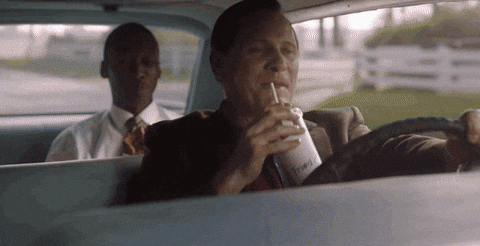 During the Best Supporting Actor rundown, I made the point that part of Mahershala Ali's front-runner status was coming from how he's handled the Green Book fiasco. Well, the reason Viggo Mortensen isn't winning this award is because of how he's handled the Green Book fiasco. I believe Mortensen had the better performance of himself and Ali, but the n-word controversy sunk his chances. For a refresher, during a Q&A Mortensen made use of the n-word in reference to his film Green Book. The film, set in the South during the 60's, "examines" race. So it would be understandable if the actor had a slip of the tongue. But it was Mortensen digging in his heels, even after apologizing, that turned what was shaping up to be a career honor into a missed opportunity.
Bradley Cooper: A Star is Born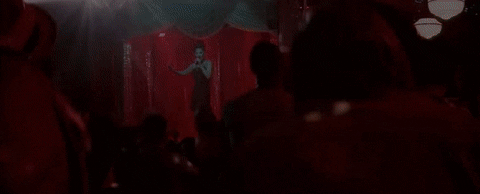 There's not much distance separating the chances of Dafoe, Mortensen, or Cooper playing the upset card on Oscar Sunday. For Cooper, it'll be especially disappointing. After missing out on a Best Director nomination, he's a distant third in the Best Actor rankings, and might be a distant fourth for Best Picture. Unlike Dafoe who will leave the Oscars as "only" 0 for 4, Cooper will not only leave as 0 for 4 in acting, but as 0 for 7 overall. And honestly, there's no real sense why Cooper isn't deeper into this race. A Star is Born entered TIFF as the clear Best Picture front runner. But when it failed to place at the audience awards, that spelled the first sense of danger (I was there for those awards; there was shock during and after at the reception). Whatever happened, Cooper will be waiting another year for a chance to walk across that stage.
Christian Bale: Vice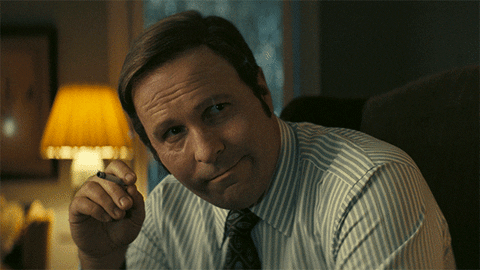 Christian Bale is the only former winner in this category (winning Best Supporting Actor for The Fighter in 2010). Known as a chameleon, he's willing to gain and drop weight at any moment for a role. Here, he turned his attention to playing former Vice President Dick Cheney. And though Bale did wear a fat suit for the part, he also gained the weight as well. The role feels tailor made, literally, for the Oscars. Yet, a year after Gary Oldman won his Academy Award for donning a fat suit and prosthetics as Winston Churchill, Bale hasn't been able to find the same momentum. At multiple points in this race, it's felt like Bale's to lose. Nevertheless, after winning at the Golden Globes, he then lost at SAG and then the BAFTA's. It just doesn't feel like it's in the cards for him, but at this point, we've moved to the moment where it might be a shock even if he did win.
Rami Malek: Bohemian Rhapsody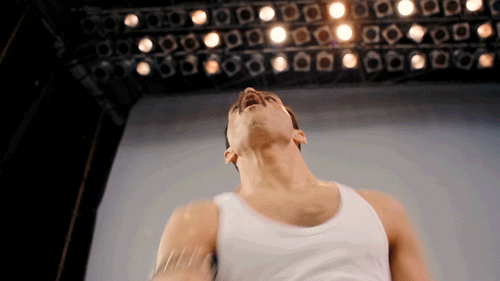 To the surprise of many, including myself, Rami Malek has somehow emerged as the Best Actor front runner. With an admittedly stellar performance as Freddie Mercury, and wins at SAG and the BAFTA's, it's difficult to see where or how Malek could lose. He and his film have withstood the Bryan Singer controversy, and no other contender (other than Bale) has seemed like a legitimate spoiler. Of the relatively "unpredictable" categories, Best Actor is the least unpredictable. So, apologies for the short and anti-climactic conclusion of this rundown, but long live the Queen.