We are finally, and thankfully, in the final week of the awards season for the Oscars. This is the second of a rundown series that will also encompass Best Actor, Best Actress, Director, and Picture in the coming days (you can find the previous Best Supporting Actor rundown here). These rundowns will have some stats, but I believe — especially in a year where the precursors have been all over the place — that context and general feeling of the mood should also be taken into account. Here's my Best Supporting Actress rundown:
Emma Stone: The Favourite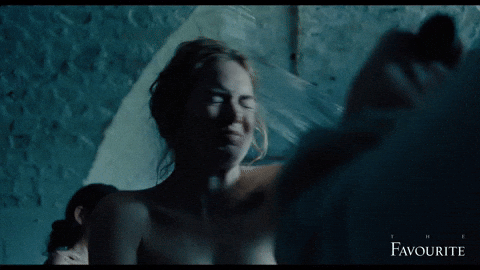 How often can we say that Emma Stone doesn't stand a chance in a category? With her cast mate, Rachel Weisz, standing a stronger chance at the win, Stone has backed off any campaigning for the award. That's a shame because she's honestly my favorite (no pun intended) performance of her film. Her portrayal of the witty and conniving Abigail is incredible. While Olivia Coleman and Weisz play to one speed, two at most, Stone discovers multiple gears and inflections in her's. We'll probably look back and wonder why Stone wasn't the competing party over Weisz, but Stone certainly isn't regretting anything.
Amy Adams: Vice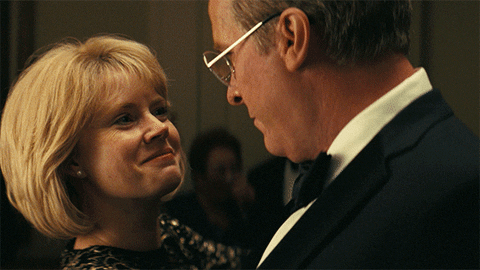 For a while it looked as if Amy Adams might finally break through with her portrayal of Lynne Cheney in Adam McKay's Vice. She's currently 0/5 with regards to the Academy Awards. The role was never very meaty for her, but many thought the overdue narrative would buoy Adams in the same way it has for Glenn Close. That has not come to pass. While she has nominations in all the usual precursors: the Golden Globes, SAG, the BAFTAs, and the Critics Choice, she has not found a win anywhere (this included a stunning loss at SAG and an even more unbelievable 0/2 showing at the Globes). It's difficult to see any path toward a win, even for an actress as due as Adams.
Marina de Tavira: Roma For a period, Marina de Tavira became a trendy pick to win with her surprise nomination from the Academy. Having shown in none of the usual precursors, with few showings in critics awards, de Tavira appearing here would point to stronger support than most felt. The question is whether there's enough support for a win. There are no stats that will tell you if de Tavira can or will win (except pointing to Marcia Gay Harden). Instead, she's a gut play. My gut says that she was awarded for her fantastic performance in Roma, which is probably a better sign for the film than her, but doesn't have enough support to win.
Rachel Weisz: The Favourite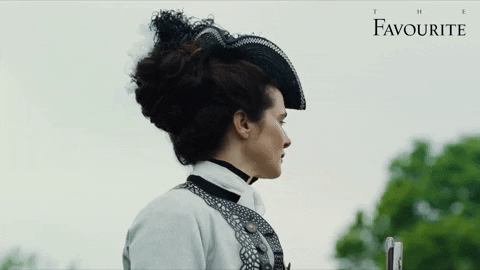 The second of the two nominees from The Favourite, Rachel Weisz has become the most realistic alternative to Regina King. This is her second Oscar nomination, with one previous win for The Constant Gardner. This year, she has nominations from the Golden Globes, SAG, the BAFTA's, and the Critics Choice. And her ascendancy up the rankings has recently peaked with her win at the BAFTA's. Weisz benefits from two bodies with cross-over membership with the Academy giving her two nominations: SAG and the BAFTA's. Her film also boasts 10 nominations, which means it's guaranteed to be seen by every member of the Academy.
So why isn't she the clear front runner? For one thing, she hasn't won anywhere of "note." Yes; she scored a win at the BAFTA's, but those awards are an incredible home field advantage for Weisz. When Weisz and King have been nominated at the same time, Weisz has not ousted King. She also didn't win SAG, even when King wasn't there. Also, tying a person's Oscar success with the success of their film is shaky ground. I, Tonya missed out on Best Picture and Costume, yet Allison Janney still prevailed. I wouldn't dismiss Weisz's chances, but I'd put 40% odds on her winning.
Regina King: If Beale Street Could Talk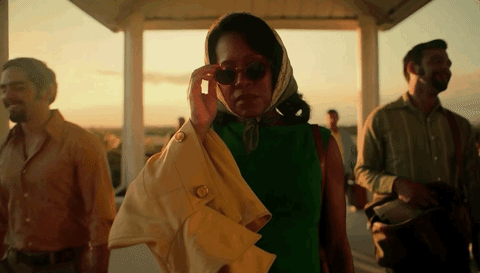 It's extremely rare to say that a nominee who has missed on SAG and the BAFTA's, two absolutely killer blows, could still be the front runner. But honestly, we're in our third year of whatever Best Picture winner breaking some kind of stat so it makes you wonder about the strength of previous precursors. For whatever failings of King's film, If Beale Street Could Talk, has had sticking with awards voters (and the Academy), she has so far appeared to have withstood them. Where she has been nominated, she has won. In the end, the biggest struggle for her might have been just getting in.
Many have compared her current case to Sylvester Stallone: Who also missed out on SAG and the BAFTAs and ultimately the Oscar win. But the two aren't an apples to apples comparison. For one, Stallone had a lot more baggage than King. The mythology of Rocky never hit with international viewers as well as with Americans (making the BAFTA's very difficult for him). Also, Stallone has never been known for his acting prowess. That made SAG nominating him a near impossibility. When you're not respected as an actor, it's difficult to win the highest prize for an actor.
King isn't holding the same baggage, and her whiffs can be explained with reasons other than voters rejecting her performance. For one, the BAFTA's have always struggled with awarding African-American nominees: Mahershala Ali, Lupita Nyong'o, and Halle Barry — in years where they were front runners — all whiffed on wins (though they were nominated). King also had the unfortunate luck of running in one of the heaviest British film years in a while. The Favourite took two automatic nominations, Mary Queen of Scots got a nom for Margot Robbie on her home turf, and Claire Foy (former star of The Crown) also received some home field advantage. There was really only one spot available for a non-British influenced nominee. And Amy Adams, the heftier name got the nom.
On the other hand, with SAG, there were suspicions that general SAG voters never saw the performance. Plus, King — while respected among her peers — has only received one prior SAG nomination (an ensemble for Ray). King feels like one of those nominees, that if the SAG nominating began today (with greater familiarity among general members), would probably be nominated. Also, no other nominee has grabbed the moment. If either Weisz or Adams had won both SAG and the BAFTA, then King would really be facing some serious issues. But Adams didn't win, and Weisz won where she was guaranteed. This is definitely a gut play, but my belief is that King will be walking across the stage on Sunday.
Image credited to The Hollywood Reporter