We are finally, and thankfully, in the final week of the awards season for the Oscars. This is the first of a rundown that will also encompass Best Supporting Actress, Best Actor, Best Actress, Director, and Picture in the coming days. These rundowns will have some stats, but I believe — especially in a year where the precursors have been all over the place — that context and general feeling of the mood should also be taken into account. Here's my Best Supporting Actor rundown:
Sam Rockwell: Vice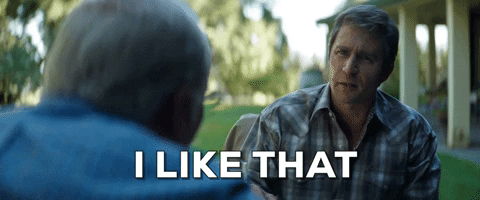 Like many of you, I have no idea why Sam Rockwell is here. In Vice, he essentially plays a caricature of George W. Bush — with his most pivotal moment coming while he stuffs a piece of chicken in his mouth. Call the Best Supporting Actor race the Fried Chicken Bowl because at least three of these nominees have films that refer to this savory dish. Rockwell's free to get wasted on Oscar night, because unlike Steven Soderbergh, his name won't be surprisingly called.
Adam Driver: BlacKkKlansman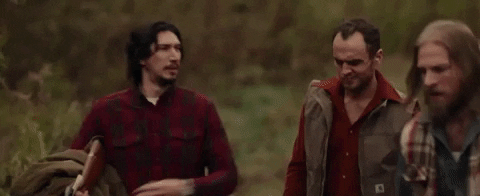 Another of the "should be fortunate to be here," is Adam Driver. I don't know if his role as the undercover officer Flip Zimmerman in Spike Lee's BlacKkKlansman would be in the top 5 of his best performances, even in his short career, but Driver is here nonetheless. He's also the second entry in the Fried Chicken Bowl, as David Duke does tell Ron Stallworth (played by John David Washington) that Black people say phrases like, "Are-uh… you gonna fry up that… crispy fried chicken, soul brother?" But much like Rockwell, Driver will only be taking the festivities in and shouldn't expect a win.
Sam Elliott: A Star is Born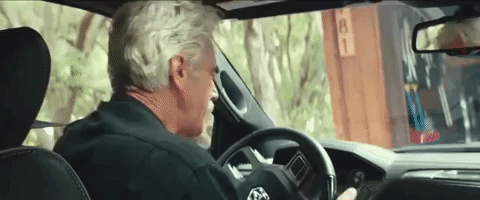 After missing out at the Golden Globes and BAFTA's, the biggest hurdle for Sam Elliott was just getting in. The sum total of his awards season has been a few wins among regional critics organizations and collecting recognition from the National Board of Review. After a lengthy career that began in 1967, this is his first Academy Award nomination. His lengthy career is really his best chance of winning, as there's a decent swath of the Academy that has worked with the venerated actor before. He's also well liked and respected among his peers, and I think he has the single most powerful clip of his fellow nominees (when his character is driving away from Jackson Maine's home). I wouldn't be completely shocked if he won, even if it is unlikely. But if you want a "no guts, no glory pick," Elliott would be it.
Richard E. Grant: Can You Ever Forgive Me?
If you want the darling of this awards season, it's hands down Richard E. Grant. He's quickly become the most beloved actor of the nominees, which is a dangerous advantage. His Oscar chances seemed all but lost when Can You Ever Forgive? failed to get into the final Best Picture field, and when Green Book began to dominate.
Even with Grant locking up critics award after critics award for his role of the wonderfully lovable rascal and cheat, Jack Hock, it seemed more likely that he'd be this year's Willem Dafoe (and he still may be). But Grant, who like Elliot is enjoying his long-awaited moment in the limelight, has been campaigning well. I very much want to switch my pick to him to win, mostly because the man is so damn affable. Never doubt how effective a well-liked nominee can be if they're clearly putting in the effort. If he'd held any fried chicken, for even a split second, I would have given him a 40% chance of winnings. As it stands, I'd realistically give Grant a 20% chance of pulling off the upset.
Mahershala Ali: Green Book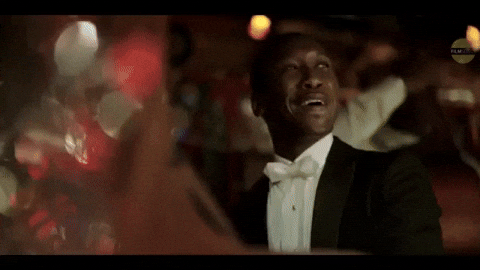 As the final entry in the Fried Chicken Bowl, I've been less than bullish on Mahershala Ali's chances of winning a second Academy Award, this time, as the pianist Don Shirley. For one, his first win — Juan in Moonlight — was only two years ago. With a couple of "not yet rewarded" veterans in his category, the recency of his win would seem to hamper Ali. Also, his film Green Book has taken a beating for the entirety of the awards season. Yet, it's that storm of controversy that may ultimately net him this prize.
As the uproar around Green Book has grown, Ali's chances have gotten stronger and stronger. The performance is there, and the fact that he's essentially been tossed in front of critics as the unenviable spokesman for the film has made others respect his handling of a difficult situation. Ali has won the Golden Globe, the BAFTA, the SAG, the Critics Choice Award, and has mostly swept through many of the critics awards. The only way he loses is if the Green Book controversy has done more damage than most think, or if a decent percentage of voters voted for Grant because of his likability, with the belief that Ali had a few votes to spare (essentially Dewey v. Truman, in political circles). I'd still give Ali an 80% chance of winning, but it wouldn't surprise me if he lost.
Image credited to The Hollywood Reporter