Rating: 2/4
Romantic comedies have found a resurgence. Films like Crazy Rich Asians, To All the Boys I've Loved Before, and The Big Sick have allied the rom-com template to films that have pushed what's been mainly a White domain into diversified stories. In that sense, director Todd Strauss-Schulson's newest film, Isn't it Romantic: a meta-deconstructionist comedy, feels five years too late to be of any consequence. And while this also-ran rom com manages to — at points — be enlivening and funny, Isn't it Romantic never makes use of the building blocks it's reassembling.
The film follows Natalie (Rebel Wilson): an architect whose body type doesn't fit the stereotype of a rom com. Natalie doesn't even like romantic comedies. In fact, she finds them to be fake. Natalie lives in a cramp apartment, has a female work buddy: Whitney (Betty Gilpin), and is treated like a secretary by the film's client: Blake (Liam Hemsworth, who is hilarious throughout the film). Very few idyllic romantic movies, with lead characters who have bougie apartments, adversarial female colleagues, and problematically stereotypical gay best friends, match her life.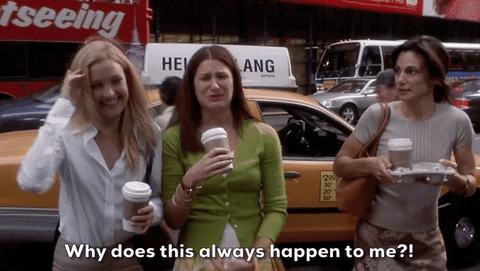 Natalie's life is so terrible, it's even shot horribly: purposely — with an unnecessary shaky cam and crap lighting.
For those reasons, she can't stop enumerating the many ways she hates rom coms and their constant cliches. Isn't it Romantic might have been more spirited if the audience weren't pounded over the head during this section. Subtly guiding viewers to Natalie's hate of rom coms, while later subverting its tropes doesn't require an extended exegesis.
Still, Natalie occupies this office with Josh (Adam Devine): the nice guy who likes her for who she is, and who has always been right under her nose, but she hasn't seen because she's too busy wondering what's wrong with herself.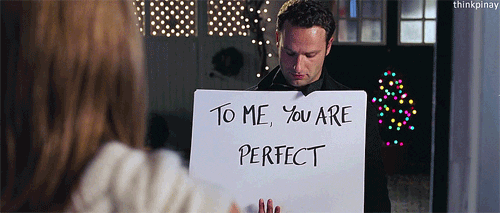 While fending off a thief in the subway, Natalie bangs her head against a steel beam and wakes up in a hospital bed — suddenly plunged into a rom com. Men are attracted to her — like the now Australian Blake; her place transforms into that bougie apartment; she's the star architect of her firm, and she has a gay best friend: Donny (Brandon Scott Jones, who utterly kills in this role). The film's meta rom com section, also finds Josh in love with a supermodel: Isabella (Priyanka Chopra), as Natalie tries to return to her normal life and win him over.
Past the meta romantic comedy's first 5 minutes, when New York City becomes vibrant and colorful, when the lighting becomes crisp, and the camera made steady, Isn't it Romantic fades under its lampooning of tropes. Sure, it looks like a rom com and feels like one — but the film becomes more concerned with checking boxes for appearances' sake while telling a story that's thin, and now, predictable.
Isn't it Romantic's best moment comes when Wilson sings a Karaoke version of "I Wanna Dance with Somebody." There, the camera movement, lighting, and deconstruction of rom com tropes take hold for a hilarious and energetic spin of what this film could have been. Because while the song choice certainly makes the scene, it's the fact that none of the rom com tropes are explicitly stated. Rather the film trusts the audience to know what it's seeing, when it's seeing it. But for the rest of the film, even Wilson's physically-comedic expertise aren't enough to keep one's interest.
While Strauss-Schulson's film would like to be taken as a wink-wink story: an ingenious take on an old formula — it's the required reliance on the format: with little else but a few gags to fill in space — that ultimately makes Isn't it Romantic the very generic of the generic romantic comedies it seeks to lampoon. And while the ultimate message of loving oneself first before one can love others: especially in the face of body shaming — makes for a sweet and necessary moral, the film doesn't supply us with enough in the way of story or obstacles to make such a conclusion as endearing as it should be.