Rating: 3.5/4
There's an exhilaration to the serendipitous path of love; a please, "don't fuck this up" awareness leading to either a maturation or a dismantling. In his witty and spontaneous film, director Michael Glover Smith's Rendezvous in Chicago intimately winds through three vignettes charting the creation, evolving, and ending of three separate relationships in Chicago's Rogers Park neighborhood.
"Part I: The Brothers Karamazov," centering around a University of Chicago student named Delaney (Clare Cooney), takes place at a bar. Seated at a candlelit table, working on her dissertation, Paul (Kevin Wehby) walks in: a "smooth" talking writer with just enough knowledge about 19th-Century Russian literature to get himself in trouble (as a recovering English graduate, I can attest to this skill set's sole "usefulness" being confined to bars and episodes of Jeopardy!).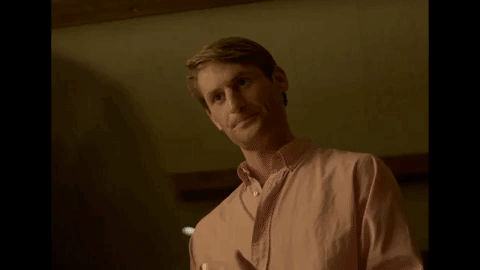 Paul, like many men before him, makes the long walk across the bar — offering to buy Delaney a drink. A slightly amused Delaney allows him to sit — where they proceed to play an intriguing game of wits.
Smith's dialogue is strong, as is the acting of Cooney of Wehby. Both comprise a scene where the two "combatants" are placed at opposite ends of a small table. But it's the editing in combination with the dialogue and acting, which provides this vignette's playfulness. Delaney's confident voice dominates the scene, piercing through even when the camera cuts to Paul's dimwitted and exasperated expression. The switch of power dynamics, in an arena: a bar, usually considered a man's domain — makes their encounter unique.
"Part II: Cats and Dogs," follows Rob (Matthew Sherbach) and Andy (Rashaad Hall). They're a new couple, moving into a new apartment, into a new neighborhood. Spending much of Part II slowly walking through Rogers Park, the two observe the dogs and cats who cross their path. Rob — a dog person with a big question for Andy: a cat person, chides his partner to find what an acceptable pet would be.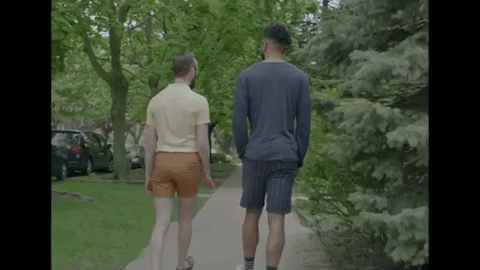 The subtle sense of eavesdropping that pervades Part I is taken to another notch in Part II, which almost exclusively relies on hand-held camera movement — following the couple from a low-angle/ground level perspective (as if from the eyes of a pet). Smith's palette also become more vibrant, as Rob and Andy pass by several elaborate murals.
But it's Sherbach and Hall, who are perfectly contained lovebirds: with the same awkwardness and earnestness making such affairs wondrous in their moments of heightened potential and ebullience.
Rendezvous in Chicago concludes with "Part III: The End is the Beginning." Opening diametrically to Part I and Part II, Part III finds Julie (Nina Ganet) returning home to discover her boyfriend — Wyatt (Shane Simmons: reprising his role from Mercury in Retrograde) in bed with another woman.
Throwing Wyatt's clothes and Blu-ray player out of a window, after smashing his face with her recently brought cupcakes, Julie is left alone in her apartment…or so we think.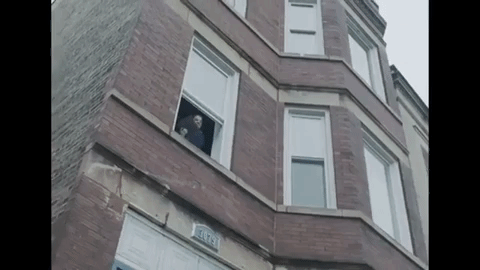 While Part I and Part II features varying degrees of voyeurism, Part III becomes a meta discussion of the audiences' inherent Peeping Tomisms. As Julie breaks the fourth wall, speaking directly to us, challenging us to examine what makes characters worth watching. Here, Smith's palette also changes to the cool tones of light blue.
In a truly incredible performance, the scene's final monologue is adeptly acted by Ganet. The whole affair could have easily descended into the contrived, but her alluring flirtations beckons us into an interiority of character that leaves one hypnotized.
Punctuating the three stories, the film turns on "tiny" details appearing larger with distance — adding an authenticity: a Dostoevsky novel, a Shih Tzu, cupcakes. The vivid snapshots making up our memories of the opportunities missed and made. Rendezvous in Chicago is a set of unique Chicago stories, acted, written, and directed with spontaneity and sincerity.