10. Won't You Be My Neighbor?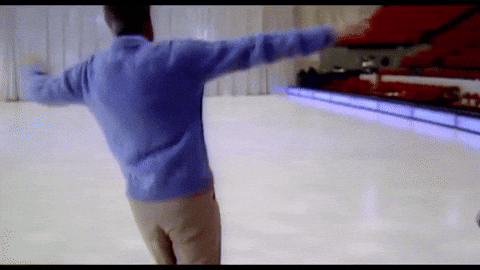 Few films evoke pure human kindness like director Morgan Neville's Won't You Be My Neighbor? (amazingly, Neville shows up twice on my list). In a political climate turning darker by the day, we've come to cling to the brightness of the past. Fred Rogers, host of Mister Roger's Neighborhood, is a blinding beacon–a man so purely good that he's more fairy tale and myth than reality. Won't You Be My Neighbor? tells us nothing groundbreaking about Mister Rogers, as we float from the inception of his show to his later evolving cynicism, only that he existed. In that regard, in 2018, his existence is groundbreaking enough.
9. United Skates
Directors' Tina Brown and Dyana Winkler's United Skates won't be due for wide release until it premieres on HBO in 2019, still, I'm counting it toward my 2018 list (the film made enough festival pit stops). Brown and Winkler's documentary finds a unique fusion between regional racial pride and poetic ballet. Centering around the dying phenomenon of skating rinks within the black community, the directors chart the pastime's history and meaning from those who revel in the sport. Jumping from L.A. to South Carolina to Chicago, we're also treated to each region's unique spin on rollerskating. The result evokes a shared lineage wrapped in movement, as the skaters' bodies flex and groove to the music.
8. McQueen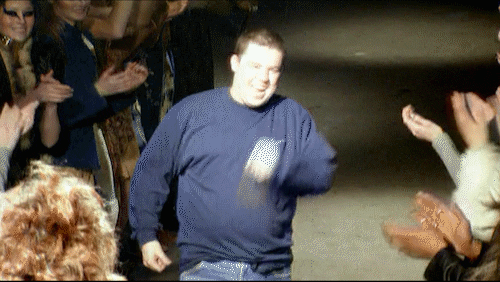 Tragic genius personified, unlike most films and documentaries that have run the theme into the ground, directors Ian Bonhôte and Peter Ettedgui's McQueen feels different. Maybe that's because Alexander McQueen was unique. Rising during the British Renaissance of the 90's, the fashion icon went from working-class bloke to megastar. McQueen possessed the formidable ability to conjure complete dedication to his vision from all around him, even if they weren't being paid. His affable and intoxicating personality is on full display here, as his genius. Someone of his talent always seems to appear as a shooting star, but here, that star burns just as bright as it might have during the 90's.
7. They'll Love Me When I'm Dead
I've only recently tried to become a Orson Welles completist, having watched his major works (Citizen Kane, The Magnificent Ambersons, Touch of Evil, Chimes at Midnight, F is for Fake etc.). So when the completion of the Other Side of the Wind was announced, like most, I was floored. However, to understand Welles' final completed work, the companion documentary (They'll Love Me When I'm Dead) is essential. In fact, even as a standalone, They'll Love Me When I'm Dead is a fantastic deep dive into the mind of Welles. Constructed less so on the boy wonder image, this Morgan Neville directed work is a harrowing examination of the vulnerability of our cinematic heroes. If you're at all interested in the final years of Welles, which might have been more compelling than his younger legend, then pop on Netflix for this engrossing documentary.
6. They Shall Not Grow Old World War I documentaries come out, literally, every year. However, Peter Jackson's They Shall Not Grow Old is distinctive. A loving tribute to a generation who thought they'd fight the war to end all wars, Jackson's film is a technological marvel. Opening in black and white, the film becomes colorized as it enters the front. Jackson's team found a fascinating array of accents, from working class to upper class. He also discovers the mortal and living souls in many of these long dead soldiers. History has never seemed so alive as here. And, as the sound editing evokes the trauma of war, the soldiers' perilous journeys are soon assuaged by lighthearted stories of camaraderie. They Shall Not Grow Old is the best war documentary of the last decade.
5. Minding the Gap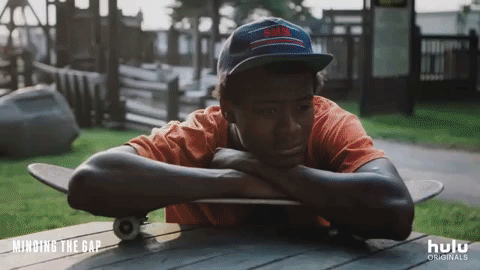 2018 saw the re-introduction of skateboarding culture into the American consciousness. While everyone went gaga for Jonah Hill's Mid90s, the fully initiated took notice of Bing Liu's Minding the Gap–a film that did everything Mid90s wish it could have. Set in Rockford, Illinois, the film follows a group of skaters over the course of 12 years. Liu's film isn't solely about skating, though the pastime does feature prominently. Instead, Minding the Gap's true focus is on the cyclical nature of violence and abuse. Liu delicately balances the role of friend and documentarian as he questions whether one of his best friends, Zach, is an abuser. He also charts the progress of his friend Kiere Johnson, who desperately wants to leave Rockford. And ultimately, Liu dives into his own backstory detailing violence. What Liu finds is that abuse results in many different paths, some creative, some restless, some cyclical.
4. Ryuichi Sakamoto: Coda Few documentaries have delved as deep in a musician's ear for sound as director Stephen Nomura Schible's Ryuichi Sakamoto: Coda. Following the Japanese Oscar-winning composer as he battles cancer, writes nature-based music, and wonders about humanity's role in the world, we explore all the ways music drives Sakamoto's thirst for self discovery. We leave Coda in the same pursuit for meaning in sound as the composer. The prospects of seeing a life that seems so fulfilled, but isn't, on the precipice of mortality, causes one to examine one's own life with a watchful eye. Coda is the accompaniment of our world, from the rests to the eighth notes.
3. Monrovia, Indiana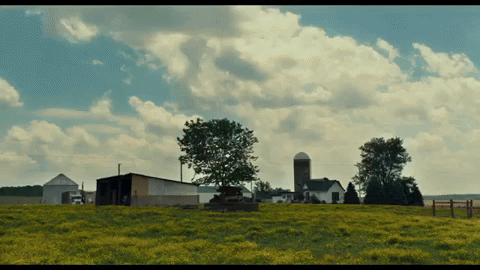 There can never be a best documentaries list without a Frederick Wiseman film. Monrovia, Indiana, set in small-town America, is as quiet and serene as they come. As with Wiseman's other documentaries, Monrovia, Indiana finds the drama in the mundane. So often, we're told that our quaint lives appear insignificant in relation to the larger world. Wiseman doesn't buy such thoughts. Instead, he's interested in the local city council meeting, the church services, and the local livestock. He understands, that for a small town, deciding whether to expand its borders for survival or cling on to a familiar past is daunting. And, as the sounds of tires on pavement, pigs squealing and tractors fade, Wiseman reveals an America often left forgotten, yet still just as compelling.
2. Hale County This Morning, This Evening Coincidentally, if you wanted to find a companion piece to Monrovia, Indiana, then director RaMell Ross's Hale County This Morning, This Evening would fit the bill. An immersive film, Ross demands our full attention. His film is a waxing and waning dance of poeticism exploding in the frame. Ross finds odd camera angles, dream-like music, and shots of night and day to engage us in the daily travails of this town. Much like Wiseman's film, Ross is innately interested in the town's past relating to its future. If Wiseman's film is a reflection of a middle America that is often disregarded and misunderstood, then Ross's documentary is the same from an African-American perspective. A work of poetic importance, Ross's Hale County This Morning, This Evening is the entry way into black America.
1. Shirkers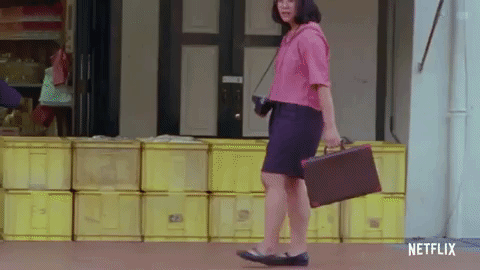 It's not hyperbole to say that Sandi Tan's Shirkers is what filmmaking is all about. A literal time capsule, we're transported back to Singapore in 1992. Here, Tan relives her memories, the discovery of close friends, illegally smuggling in Western cinema, like Blue Velvet, and the dream of making a film. Tan, Sophia Siddique Harvey, and Jasmine Kin Kia Ng, along with the "help" of Georges Cardona, do create a film. The movie is Shirkers, a work that's far ahead of its time. However, that film is stolen and the girls are left with a regret and trauma that still haunts them to this day. The passion that permeates through these three women, the hurt, the creativity, actualizes the ingredients of what drives filmmakers into filmmaking (and what can drive them out). I usually don't vie for a single documentary come Oscar time, mainly because all of the stories are so personal and affecting, but I'm pulling for Shirkers to make it into the final field. To me, it truly is the best documentary of 2018.