No Black director, male or female, in the history of the Academy Awards has ever won Best Director. There have been several nominees (Steve McQueen John Singleton, Lee Daniels, Jordan Peele, and Barry Jenkins), but no winners. That may not come as a shock to those who know that up until the Black Wave of the mid-80's, the examples of African-American filmmakers have been painfully few. Only small pockets of Black directors exist between Oscar Micheaux and John Singleton. Still, one fact should shock many: Spike Lee has never been nominated for Best Director. Look at the IMDb page. Never. With BlacKkKlansman, he has a legitimate shot. His nomination, as much as a win (may be), would truly signify a seismic shift for African-American filmmaking.
Mr. Lee first gained prominence with She's Gotta Have It (1986). A graduate of NYU's film school, Mr. Lee along with John Singleton (the first African American to be nominated for Best Director), Bill Duke, Ernest R. Dickerson, and Charles Burnett would lead a groundbreaking movement of Black filmmakers and stories. During the period, Mr. Lee would direct, the aforementioned, She's Gotta Have It, and later, Do the Right Thing, Mo' Better Blues, Jungle Fever, Malcolm X, 4 Little Girls, Crooklyn, Get on the Bus, and He Got Game. His output from 1986-1998 is staggering, rivaling many of his peers (Black or White). Nevertheless, he only received two Oscar nominations: Best Screenplay (Do the Right Thing) and Best Documentary Feature (4 Little Girls). Why?
There are a few reasons: 1. Hollywood then, and now, is only accepting of two types of Black stories. 2. Mr. Lee has been perceived as the angry Black man, and the angry Black man rarely succeeds in America.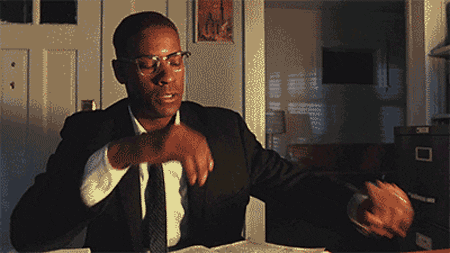 What are the two Black stories you might ask?
With very few exceptions, only stories about slaves or genteel Blacks guiding their White counterparts to the light are generally showered with industry praise. In both cases, the Black lead is "smarter" than the rest (unique), quiet and reserved, and most of all, polite. Some films have pushed the boundaries of this archetype, In the Heat of the Night being one. In these rare occurrences, it's usually white directors who are given the financial backing: The Color Purple, Django Unchained, Detroit, to make such experiments.
There's also the paradigm of Nlack stories told through a White lens, often telling White people how bad Blacks have it (The Help, Mississippi Burning, Green Book, Driving Miss Daisy, etc), which Touré eloquently examines in his Daily Beast piece. Questions of race are asked from a white perspective, with only a white-centric morality on display. These works are rarely as courageous as their filmmakers believe them to be. Instead, asking questions that Blacks have known the answers to for decades and presenting the white-washed Black response as earthing shattering. Spike Lee's films never landed in either paradigm. They presented fully realized Black heroes who didn't ask questions, instead, painting in stark detail, truths made too harsh for any White audience member who happened to stumble into the cinema to accept.
However, there appears to be a new wave. Filmmakers like Ava DuVernay, Dee Rees, Steve McQueen, Barry Jenkins, Ryan Coogler, Jordan Peele, and Boots Riley have recently received critical acclaim, with two of their films winning Best Picture (12 Years a Slave and Moonlight).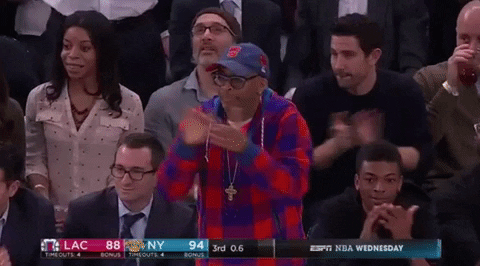 What makes this new wave permanent and less cyclical than previous Black waves?
For one, Moonlight. Mr. Jenkins' film is the exact piece the Academy Awards had been reticent to honor. The characters are given depth. Imagine Mahershala Ali's Juan in a white director's hands. Past history says Juan would have been nothing but a thug, a street hustler. Here, he's given shades of grey and a humanistic morality. Drugs and drug dealers are in the story, but they aren't the story. Instead, it's an uniquely black story of homosexuality within the African-American community.
Secondly, Ava DuVernay. "Until we get into the position of being gatekeepers, if we're not in the room, if we don't have a green light vote, it's not getting done," Mr. Lee opined to Oprah. Ms. DuVernay recently signed a tv deal with Warner Bros. to develop and produce productions. While not in the film sector, the move demonstrates that Black filmmakers are finally attaining "green-light status."
So now, Black filmmakers have won Best Pictures, received mammoth budgets (Black Panther), and have been given "green-light status." Nevertheless, no Black director has ever won Best Director. Spike Lee hasn't even been nominated for the honor in his career.
Spike Lee finding his way into the final field would be monumental, partly because of the film he's produced (BlacKkKlansman, which is told from an unflinchingly African-American perspective with a dynamic black hero). Ultimately, his nomination will be a game changer because of who he is: Mr. Lee has often been portrayed as the angry Black man.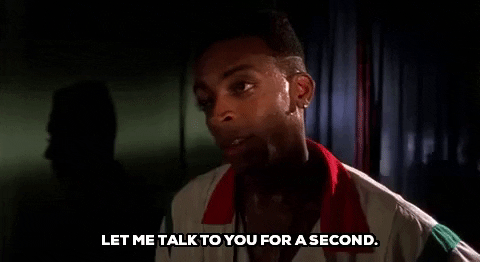 Mr. Lee is bold, brazen, and honest. He was giving hot takes before the term existed. The image began with Do the Right Thing, when critics were afraid of Black people running amuck. Mr. Lee's public perception switched from brilliant auteur to reckless provocateur. The initial salvo to his repetition came not at his own hands, instead, undone by misunderstanding White critics. Nevertheless, Mr. Lee has not helped himself either. He's developed feuds with Tyler Perry, Clint Eastwood, Charlton Heston, George Lucas, Steven Spielberg, etc. He's also given cringe-worthy quotes on Jews, Katrina, and Gentrification.
Still, while there's often a plea to judge White artists purely on the merits of their art, Spike Lee has rarely been afforded such leeway (as well as any other Black artist).
In America, the angry Black man doesn't win. The controversial African-American doesn't win. Heck, even the gentlemanly Black man doesn't win. That's why a Best Director nomination would mean so much. Mr. Lee would be given a nomination based on his work, not his past. He would be honored for making the kind of Black films he's always hoped others would make, and others are creating right now. And while he does hold an Honorary Oscar (2016), symbolically, it's not the same thing (Honorary Oscars are basically quietly held mea cuplas).
Any Black filmmaker winning Best Director would be a welcomed and needed change, but Spike Lee even being nominated, would demonstrate that Academy voters are finally willing to do the right thing.