Rating: 4/4
Filmed in the burned-out lots, in the gang littered asphalt streets, under the rumble of the El-track trains on Chicago's South Side, exists Steve McQueen's Widows, a film that straddles the precarious divide between blockbuster and awards contender, thriller and social commentary. The film marks the return of McQueen, his first feature since 12 Years A Slave. Rarely does a director of McQueen's pedigree use his prodigious energy on a heist film, and even rarer for a popcorn flick to work on the intricate and stratifying levels that Widows grants us.
The film opens in what's already become a ballyhooed shot, an overhead close-up of Veronica (Viola Davis) and Harry Rawlings (Liam Neeson) affectionately kissing each other in bed. It's telling that in 2018, this scene—in a medium budget film—seems revolutionary. McQueen pokes at our inner racial assumptions, using this scene as a first salvo in a film that will work to undo our racial suppositions.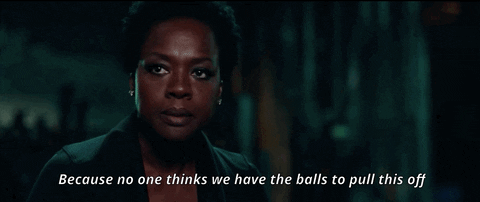 Rawlings, a thief, is a well-paid thief, a man with a very particular set of skills. Veronica, his wife, is well-aware of her husband's nefarious dealings, but living in a high-rise in downtown Chicago can quickly quiet a moral compass. The head of a gang of burglars, all from varying socioeconomic backgrounds, Rawlings and co. are killed during a job gone wrong, leaving their wives as widows.
Veronica, barely has time to mourn, as Rawlings' final job was stealing from Jamal Manning (Brian Tyree Henry), a ruthless former criminal now running for Alderman. Manning and his brother Jatemme, played by a brutal and cold Daniel Kaluuya, visit Veronica to insist she pay back the $2 million her husband stole from Manning. Veronica, having just found her husband's notebook (detailing another job), must assemble a crew made up of her fellow widows. If successful, the job will net them $5 million, just enough to pay Manning and start new lives.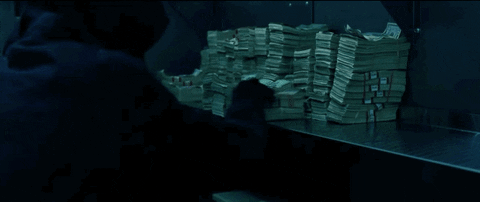 Simple, right?
The only problem is where they're stealing the money from, the home of Alderman Jack Mulligan (Colin Farrell) and his father Tom (Robert Duvall). The two make up a dynastic Irish political family on the South Side. Their constituents are black, yet Tom is very, very, very racist, like old entitled racist.
On the other hand, Jack is your typical patronage politician. Treated like an heirloom, the seat has been held in his family. He "should" be guaranteed the seat, but he's currently facing corruption charges. Oh, and Jack's main opponent for reelection is none other than Jamal Manning. The electoral tussle is a struggle between the old guard of Chicago, a power structure that once included the Chicago Irish mob, Irish police, and Irish politicians, and the new inhabitants, black hustlers, drug dealers, wives, children, and honest hard working citizens.
Widows demonstrates this changing dichotomy by featuring a sequence that will inhabit film classes for decades to come, as Mulligan and his secretary Siobahn (Molly Kunz) occupy a car driving through Chicago's South Side. The camera, in a single long take, is mounted on the outside of the car over its black tinted windshield. Inside, the characters debate the length of a black guy's slong, while on the outside, within a few blocks, we see the neighborhood quickly change from poverty to affluence. The camera never cuts to the interior of the car. Instead, we're left with Farrell and Kunz's voices and the changing scenery outside. Anyone from Chicago, one of the most segregated city in America, will recognize McQueen's intent immediately.  The sequence makes for a seamless statement in a film that adeptly balances the heist genre, with political intrigue, with social awareness.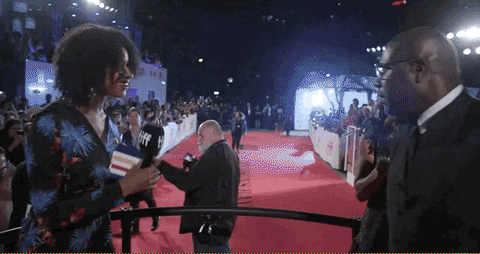 Widows' later portions inhabit the planning of the heist. Veronica is supported by Linda (Michelle Rodriguez), Alice Elizabeth Debicki, and Bell Cynthia Erivo. The four form a crew that's as diverse, Latinx, White, and Black, in their lives as in their respective backgrounds, with each actress occupying a pocket of grief, wit, and resourcefulness.
Rodriguez stuns in a role that's not the thirteenth sequel to Fast and the Furious. Debicki will have many wondering why she's not a massive star yet, while Erivo, soon to be starring in the Harriet Tubman biopic, will be racking up Oscar noms. for years to come. Each of their characters presents a picture of feminine struggle in a patriarchal and racist society. It's no accident that this diverse cast of characters are tasked with stealing from an old white guy. These women are "robbing" a social, racial, and gender strata that has continually taken from them. It doesn't matter if Lynda is a one-time small business owner, if Alice becomes a call girl to support herself, if Bell is a workaholic mom who financially has to babysit other children instead of spending time with her own, or if Veronica lives in a lap of luxury. No matter their socioeconomic backgrounds, they've all been similarly stripped of their independence and earning potential by a society that solely sees them for their bodies.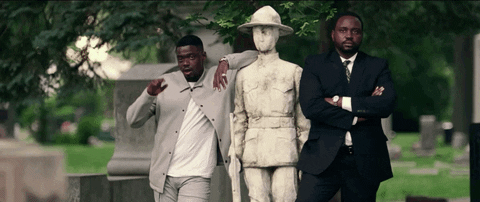 McQueen and Gillian Flynn were both given an assist by adapting their screenplay from the Lynda La Plante British series of the same name. By switching the setting from England to America, and Chicago to boot, they're allowed to incorporate all the racial and sexist history the country and city brings. Ultimately, the screenplay becomes a balanced measure, equal parts heist film, equal parts social and political commentary, equal parts racial examination. Never descending to the level of brainless fare, but rarely rising to a film wrapped in prominently preachy dialogue. A patient film that's as much about its tiny inferences as its larger statements, with many of the inferences springing from immaculate acting.
It'd be so easy for one actor or actress to "out do" the other, or for their collective efforts to fall into indistinguishable noise. But each performer has their own singular presence on screen, playing with and developing unique growth for their respective character. This deep and embarrassingly talented ensemble take understated-scene-after-understated-scene and provide profound verbal and physical action. It's near impossible to choose a favorite, but Kaluuya—in what's a one-note role—is so effectively brutal that he's never on screen enough. Still, we all want to bow at the alter that is Viola Davis. She's playing a role that's not all too dissimilar to Annalise Keating, yet there's greater vulnerability here. To balance that many talents and get every single one of them to perform at this level is a testament to McQueen.
By the time the heist arrives, his film is already a rousing success. And with Hans Zimmer's propulsive score, what should be counted as another devastating addition to this already formidable ensemble, we are pushed to the edge of what should be acceptable anxiety in a theater. Widows is McQueen creating a rare multi-platform film. Some will watch Widows and identify it as feminist, some with see it as a racial statement, others will see the film as an exciting thriller. It's a film that plays on our deepest desire, the desire to take what's owed and to cling to what's left.
An official selection of the Toronto International Film Festival (TIFF): 2018.