Directors' Melissa Haizlip and Samuel D. Pollard's Mr. SOUL explores the rise and fall of Soul!, one of the very first talk and variety shows produced, written, and hosted by African Americans for African-American talent and culture.
While Soul! was born from the political turmoil of the 60's, it thrived under the stewardship of Ellis Haizlip. Melissa Haizlip and Pollard chart the program's rise from humble public broadcasting to cultural vanguard and revolution. They also examine Haizlip, the well-educated African-American host who championed and demonstrated the belief that black culture was more than what the white-owned news stations were showing.
The show was a breeding ground for innovative and intellectual thought, as well as poetry and music. Many black artists received their first television exposure on Soul!, including Ashford & Simpson, Billy Taylor, and Earth Wind & Fire.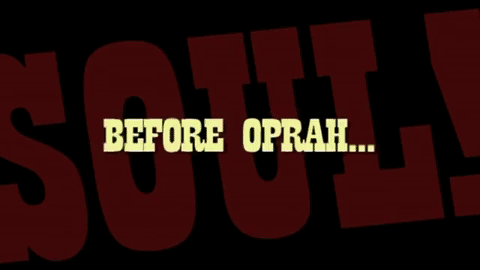 The filmed is adorned with archival footage of James Baldwin, Harry Belafonte, Sidney Poitier, Muhammad Ali, and Stevie Wonder appearing on the show. It also brings former creators and contributors of the program, such as Alvin Poussant, Loretta Long, Chester Higgins, Ivan Cury, Alice Labrie, and Christopher Lukas to reminisce about Soul! and Haizlip.
Mr. Soul is strongest in its reverent examination of Haizlip. The show runner was a predecessor to Arsenio Hall and Oprah. He took risks, investing in artists that white networks wouldn't touch, had a self-made mythology, and ended most interview questions with, 'right on, right on.' Haizlip is also portrayed as a man of dignity. Even with his sexuality under barrage from his family, his skin color by his society, and his show by his government, he remained undeterred and reserved.
The documentary also explores, in totality, the offensiveness of blacks demonstrating racial pride to conservative whites was, then and now. It demonstrates the need for black-owned media, then and now. But mostly, it brings the amazing individual that was Ellis Haizlip back into the forefront of his and our cultural history.
An official selection of the Denver Film Festival (DFF): 2018.