Six years ago today, on 26 October, 2012, directors Lana and Lily Wachowski and Tom Tykwer released Cloud Atlas. A sprawling 171-minute epic that was about, well, everything. Told in a sextet, it follows a group of six characters through centuries as each one, lightly connected through coincidence and fate, inspires the other to love, hope, and change the world around them. I personally have loved it, just for its pure ambition, since the day I watched it 6 years ago.
Based on David Mitchell's novel, the film would go on to bust at the box office. Today, Cloud Atlas is either known as genius or misbegotten fantasy, sporting a 66% on Rotten Tomatoes. The film was ill-suited for 2012, when cinema's economic system was re-tooling itself on the fly (and still is). Cloud Atlas was caught in the cross hairs of this changing landscape, signalling a shift in the kinds of films that were financed and the careers of the siblings. From the casting, to its quintessential and universal themes, and the financial trouble behind it, Cloud Atlas really is the perfect film to sum up 2018.
The film still boasts an impressive, yet troubling cast. The Wachowskis were not only able to cast their usual suspect, Hugo Weaving, but also, Tom Hanks, Halle Berry, Jim Broadbent, Hugh Grant, Ben Whishaw, Susan Sarandon, Keith David, and Doona Bae, with many of them taking pay cuts. The cast, hailing from England, America, South Korea, and China (Zhou Xun) and comprising African-American, White, and Asian leads, with transgender directors, is one of the most diverse blockbusters ever.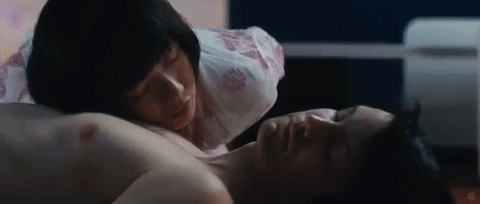 There was only one flaw, ironically, diversity. Cloud Atlas is dependent upon a sextet of interlocking timelines, thereby exploring reincarnation. To keep cost low, and probably to have some continuity, every actor was asked to assume multiple roles, nationalities, and, sometimes, races. That means you get Bae playing a Mexican woman who's called a wetback or Jim Sturgess as Hae-Joo Chang. The casting decisions were a problem then, and would be an even bigger issue for today's diversity casting movement.
Nevertheless, maybe that's the point? The film propagates the interconnection of humans, that we are all the same and many of the differences are superficial, at best. Zachry and Meronym find love, though they are of different classes and beliefs. Ewing and Autua transcend the racial prejudices of antebellum America. The belief in a common humanity resonates more so today in our current political climate. Also, its larger themes of unrequited love, hope, and the fight against tyranny were not as prevalent in 2012.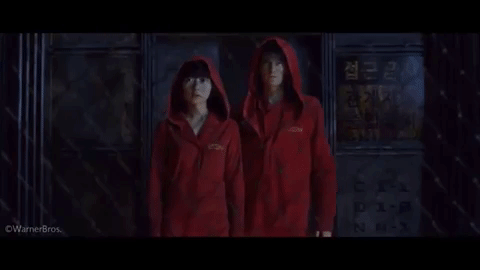 It was released at the beginning of Barack Obama's second term, when the message wasn't hope, but disillusionment. The belief in change and progress appeared stymied. Cloud Atlas is all about the hope in change, running counter to public sentiment. It posits that though the individual's actions may only be meaningless or futile, they still must add their bits. As Adam Ewing (Jim Sturgess) says to his slave-owning stepfather Haskell Moore (Hugo Weaving), "What is an ocean but a multitude of drops."
Today, the tenants of 2018 appear ripe for such rallying cries. The fear against global warming, one of the underlying themes of the film, is in the forefront of the globe's consciousness. Old Georgie, played by a ghoulish and terrifying Hugo Weaving, espouses that the "weak are meat, and the strong do eat" is present in our partisan ethos, as LGBTQ rights are attacked and as many watched the Brett Kavanaugh hearings. Cloud Atlas describes how individuals prey on individuals, like the tribe of cannibals led by the Kona Chief (Hugh Grant) who hunted Zachry (Tom Hanks) and his villagers or the disposable genetically engineered workforce of Neo Seoul.
The belief in hope, love, and interconnectiveness of all is the current mantra of the social-media and cinematic zeitgeist. "A recent spate of humane and optimistic movies —short on discord, long on warmth, and explicitly about the goodness in people — suggests that our ongoing political debacle may be prompting some filmmakers to reconsider the types of stories they want to tell," wrote David Ehrlich in IndieWire. That is to say, more so than ever, we are returning to themes of love and hope to guide us through a dark period in American history. Cloud Atlas fits that discourse as not only an ethical Odyssey, but as a belief that the cause-and-effect of our interconnection requires conscious action, or as aptly Paddington remarks, "if we're kind and polite the world will be right."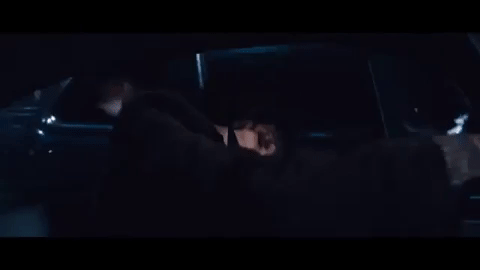 The film's making is an endorsement of said hope, considering when it was released. 2012 was the moment the economics of cinema changed permanently. It was the year Marvel's Avengers was released and comic book films became a cultural touchstone. Warner Bros, who had been the Wachowskis benefactors and seen the siblings' biggest profits, were witnessing Marvel and Disney rolling in cash with Iron Man, Iron 2, Thor, and Captain America: The First Avenger. They had also watched their own Dark Knight series reap in profits, culminating in 2012 with the release of the Dark Knight Rises.
So when the Wachowskis and Tykwer came with a script that wasn't filled with superheroes, their funding became nonexistent. And while the Wachowskis had delivered Warner Bros the Matrix series and V for Vendetta, they also lost big on Speed Racer and Ninja Assassin. Warner Bros weren't in the mood to an art house piece.
The film would require German financing and $7 million of the Wachowski's own money to finance it. Quite frankly, it's amazing the film was only made for $140 million. Many of the graphics, a field that makes yesterday's film look obsolete, still hold up today. The production design is spectacular, from Big Isle to Neo Seoul. They shot in three different countries: Germany, Scotland, and Spain. The cinematography is pristine, whether in the glistening waters surrounding the slave ship or the Cambridge sequences. The makeup and costumes, because of its timeline leaps, were more varied than any film series. And the film boasts one of the greatest casts ever assembled. The Wachowskis and Twyker basically stretched every dollar into the film, and still found a way to make a beautifully written score. Also, the trailer is probably the best ever made.
The film's eventual crash was a precursor for Silence, Annihilation, and Blade Runner 2049, and the studios who supported them, that in the age of superheroes, big budget art house films—no matter how well made—by prominent directors were not profitable. These same issues of profitability are now haunting films like First Man and Bad Times at the El Royale.
The demise of Cloud Atlas was nearly the end of the Wachowskis. They'd get another chance with Jupiter Ascending (2015) and another colossal flop and their Netflix series Sense 8 would last only 3 seasons. Now, they've announced the closure of their production offices.
That's a shame because the Wachowskis and Twyker made something special. Cloud Atlas isn't perfect and never received the same height of adulation as on that TIFF stage in 2012, but it's a cinematic experience that should be here today. It's an experience that studios were afraid to offer then, and are even more frightened to do so now. The film is beloved by the actors who worked on it, especially Tom Hanks. "Like, I made a movie that altered my entire consciousness – Cloud Atlas – I thought, jeez, this thing is so fab; it's the only movie I've been in that I've seen more than twice. And it didn't do any business," lamented Hanks in a 2017 Guardian interview. "You know, when you work with proper people who love cinema, they're a special breed, they're not the same as people who just make movies and we happen to use cameras," said Grant of the Wachowskis in Collider. For Grant, Cloud Atlas was the beginning of him leaving his traditional Romantic Comedy roles, to now acclaimed performances in Florence Foster Jenkins and Paddington 2.
The Wachowskis, for their part, were always born in the wrong decade, maybe that's what made the displaced timeline motif of Cloud Atlas so appealing to them. They were made for an age of auteurs with large artist visions for even larger worlds, when art house was cinema. They were probably made for the 1970's. I spoke to Lana Wachowski a few months ago, at Cinapocalypse: 2018, where her film Bound was playing. I told her how much I loved Cloud Atlas, and she instantly lit up. The film, misunderstood and underappreciated as it is, is very special to her. And in the brief minutes I was speaking with her it came to my mind that Cloud Atlas was still a decade too late or a decade too early, which is apropos for the film. No matter, I just love that Cloud Atlas exists, especially in 2018.