Rating: 3.5/4
Alzheimer's is probably the scariest disease in the world. Our most human quality, what makes us who we are, is centered around memory. The loss of that is a loss of us. When a film decides to tackle said subject, it's rare that it's detailed with such humor. Director Elizabeth Chomko's What they Had depicts a fragmented family living in Chicago, caring for a mother who suffers from this pernicious disease.
What they Had is a pure actor driven film, equal parts stirring, heart breaking, and hilarious. When critics describe acting, so often it's a glib and narrow evaluation that comes to "this actor stole this actor's thunder." Acting is a collaborative process, and What they Had really reminds us of that fact. Hilary Swank plays well against type, typically playing the domineering tom-boy. Here, as Bridget, she's the timid daughter of a stern Catholic father. Michael Shannon never disappoints. Lately, he's been relegated to the carny villain in the Shape of Water, Fahrenheit 451, and Batman v Superman: Dawn of Justice. But here, as the jerk-ish brother Nicky, as Caroline Siede describes him, he's "ordinary" and refreshingly adds an elevated register to the word "mundane."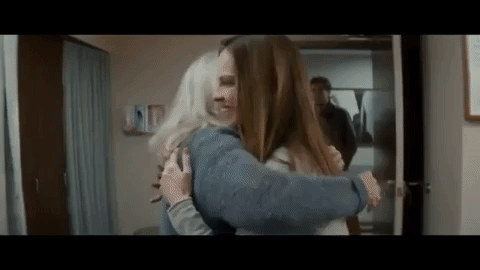 Chomko's film thrives on actors playing against type, strapped into familiar familial roles. The dynamic between Nicky and Bridget could easily have fallen into the cliche. That is, Nicky being the "failing" left behind brother who's there to care for mom and dad, with Bridget as the perfect daughter who left home long ago. But the writing around their relationship has deep gradations, as their fights are just as intense as their laughter.
Nevertheless, the center of the film is Bridget. The action and characters feed off her, as she's the returning daughter, returning to the madness and tragedy of her mother confronting Alzheimer's. Living in California, away from her Chicago family, she's in an unhappy and unfulfilling marriage with a boring husband. Her daughter, Emma (Taissa Farmiga), would rather not go back to school because of the weighty expectations from her mother. Of the film's familial dynamics, the relationship between Bridget and Emma comes together the least. Mostly, it's because Emma is such a fifth wheel. It's never clear what her motivations are and she's rarely in any scene that doesn't contain her mother or grandmother.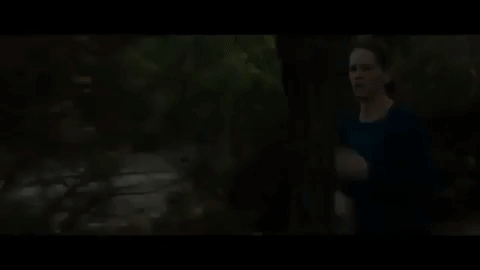 Their relationship is in sharp contrast to Burt (Robert Forster) and Ruth (Blythe Danner). Robert Forster as the domineering devout Catholic stalwart of the family gives a career best performance, switching between tenderness and dogmatism in flashes. His character's interactions with Ruth are a combination of true love and selfishness, though all love is somewhat selfish, as he refuses to believe that anyone could care for his wife as well as he does, especially Assisted Living. Forster's performance is affectionately complimented by Danner's. Danner delivers some of the most brutal and tear jerking lines, jumping from fear, to impishness, to lucidity. It's another brilliant performance in a film filled with them.
Chomko's final act, which contains many of Danner's best moments, will have you openly weeping. And though the year has been filled with intergenerational dramas, few feel as applicable as one where the memories of a generation are stripped away. What they Had might be one of the best films set in Chicago.