Rating: 3/4
By now, you've heard that this is the fourth iteration of A Star is Born: 1976, 1954, 1937 being the others. By now, you've also heard Lady Gaga and Bradley Cooper's rendition of "Shallow," a song that'll probably win Best Original Song at the Academy Awards. However, nothing will prepare you for an initial hour that's as good as any film of this year, a second hour that valleys, and a final 10 minutes, which peaks to the heights of Gaga's soaring voice.
The film opens with Jackson Maine (Bradley Cooper), just coming off stage. The crowd is massive, most likely an arena show, and it's loud. Coming off stage, he has his driver lurk around for any dive bar or open bottle they can find. And wouldn't you know it? They just so happen to stumble into Ally (Lady Gaga)'s bar, which is hosting a drag show (an obvious callback to Gaga's early career). The two's chemistry, Cooper and Gaga, carries much of that first hour. Maine, the stumbling fall down drunk barely hanging on to his fame, and Ally, the wide-eyed newcomer, aren't mere archetypes here. Cooper and Gaga both infuse an energy and authenticity within them that gives their blossoming relationship organic growth.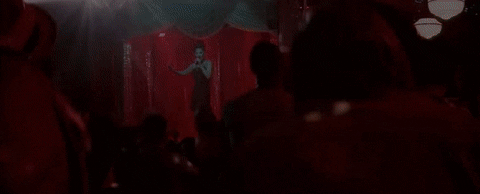 That growth peaks with the performance of Shallow, a song that's pedestrian in its own right, but works wonders within the confines of the film. Because as a scene, it's a love affair within music. And with each vocal leap, Gaga and Cooper take, specifically Gaga, the organic growth of their relationship is forever melded together through their intertwining and harmonizing vocal melodies. The two are simply stunning in their respective roles.
However, much of that is undone by a plotting second hour. Even the phenomenal Sam Elliott, playing Bobby or Maine's older brother, can't hold the film steady. Which, if you're wondering how Elliot plays Cooper's brother, it's because Maine's father was 60 when he met an 18 year old girl, who gave birth to Maine. That's not in any of the previous iterations of the film, but for some reason it's here in this one.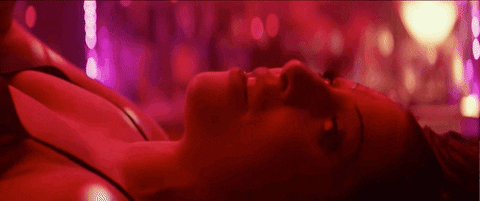 On the other hand, there aren't many spoilers to be offered, in terms of the events of the second hour, if you've seen any of the previous A Star is Born's. The organic energy that once inhabited the first hour is zapped, as if Cooper, in his directorial debut, remembered that he was making A Star is Born and not his own romance. It's a shame because the film is better as a singular romance. Instead, the audience "explores" every plot point of the previous films, as we are witness to the fall of Maine, but the rise of Ally.
Nevertheless, even an explanation of A Star is Born being on its fourth go-round doesn't sufficiently explain the sag of its second half. No, instead that falls to the script. Because while there are many supporting characters: Ally's father (Andrew Dice Clay), her friend Ramon (Anthony Ramos), Maine's limo driver (Michael Harney), and his friend Noodles (Dave Chappelle), most of them have their biggest impact in the initial hour. During the second hour, they fall away, subtracting any color or variation from the previous versions of this film.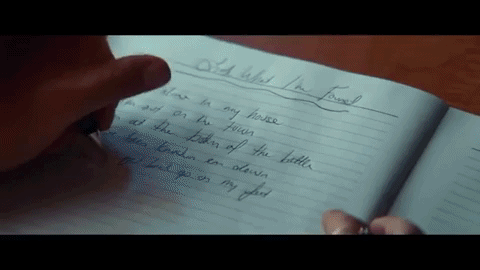 Not only are there flaws with the script, but the directing is lacking. Cooper went safe with his directorial debut, choosing a story that's already been charted out by some exceptional talents before him (previous directors include, William Wellman, George Cukor, and Frank Pierson). One of his shortcomings, is the lack of definition. The film is called, A Star is Born, but what is a star? There's never a clear definition of what that celebrity looks like. Instead, the crowd is nameless and faceless. And while that's what a crowd looks like while on stage, that's not a true accounting of celebrity. Without the scale of their fame, Ally's rise seems less tremendous, while Maine's downfall is less despairing.
Instead, Cooper was consumed with exploring alcoholism as a method of coping. But that theme doesn't ring true because the subject is never fully explored. Instead, there are slurred stories of a father's ambivalence, but there's nothing psychologically exploratory.
The film doesn't find its footing again until the final 10 minutes, which will leave you killing whatever tissue box you've got left. It's a fitting, yet heart sucking conclusion to a film that, while not perfect, is bursting with pain and romance. A Star is Born doesn't become an interpretation of our definition of celebrity, but it does become our definition of complete and unfettered love, and nearly hits the mark as the best of any of the previous iterations.
An official selection of the Toronto International Film Festival (TIFF): 2018.