Rating: 2.5/4
Quincy Jones is the greatest producer this world has ever seen, recording and writing for some of the giants of pop, jazz, hip-hop, and classical music. Directors Alan Hicks and Rashida Jones, the famed producer's daughter, examine the life of this pioneering artist in a documentary that at its best is an insightful skip down this man's memory and at its worst is an hour long alter bowing to his accomplishments.
Hicks and Jones spend the opening minutes of Quincy demonstrating the man Quincy Jones "currently" is: a partying, revered, borderline alcoholic. Throughout the documentary we're also greeted by his famous admirers and friends: Lady Gaga, Paul McCartney, Willie Nelson, Lionel Ritchie, Bono, Will Smith, Dr. Dre, Kendrick Lamar, etc.  The partying, adulation, and drinking comes to a head when Quincy suffers a stroke, and from there Hicks and Jones employ flashbacks that question not only his life, but his conscious mortality as well.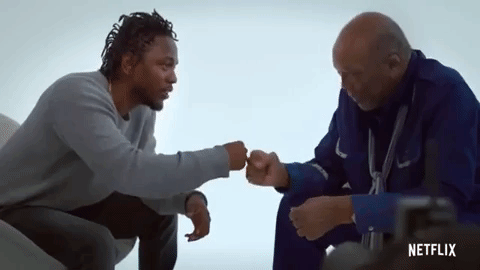 These callbacks are accompanied with found audio interviews with Jones and artists he's worked with, such as Ray Charles. Sometimes when we leave these flashbacks, it's with the thought that we should stay in that world. We want to see Quincy before he was Quincy, when he had the ability to fail, when he was freshly a kid from the south side of Chicago, and when his schizophrenic mother caused his greatest angst. Indeed, there could be a great live action film made from these early fragments of his life because for some reason this fragility is more enticing than the actual fragility of his age in the present-day sequences. The strongest portions of the film occurs, while we're seeing this legend plying his trade and scrounging around just to make it.
Conversely, in the present-day sequences, his sheer energy is amazing, but it's the quiet moments that reveal much about the man as he switches between fits of juvenile behavior and elderly slumber. It's when he's presented in those off-moment, often reflecting on the friends he's lost, such as George Duke, Lesley Gore, and Louis Johnson that we begin to pick apart the facade on screen as the losses he's suffered have clearly been hits toward the producer's soul. Anyone with an older parent has heard similar laments. However, just as soon as we peer into his eyes and his wounded memories we're just as quickly taken out.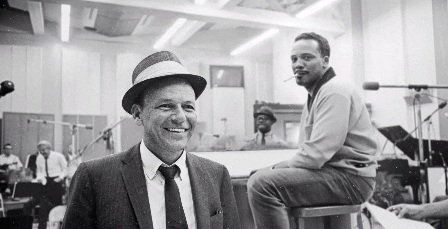 This causes the last half hour to have the appearance of legacy building. Quincy falls prey to becoming a generalized A&E documentary. We lose something when Quincy becomes too congratulatory, especially as we transition to hip hop. The documentary strays away from being about Quincy, instead adopting Quincy as a character in a larger story.
The audience doesn't need to see what the producer has accomplished. If they've been paying attention for the last hour, then those accomplishments should be evident. Instead, we should hear more of Quincy's current thoughts on issues rather than his past quotes or triumphs.
There's a massive missed opportunity during Quincy's planning of the opening ceremony for the Smithsonian's National Museum of African American History and Culture. We barely see the planning and there aren't enough quotes from Quincy describing this momentous occasion. When the moment does arise, which the film has been building up to, it falls with a whimper. Instead, the audience is left with an ending that resembles a visit to a wax museum instead of the clear-eyed examination of a man that's meant so much to so many people.
An official selection of the Toronto International Film Festival (TIFF): 2018.