Rating: 2.5/4
For a certain generation, Gilda Radner was SNL. The first cast member chosen of the original cast, she lived an all too short life due to cancer. While director Lisa Dapolito's appears to have an easy subject to examine, her film is often undone because of a reliance on documentary cliches and an unwillingness to stop for a respite and examine this woman more closely. Instead, while we do become reacquainted with this amazing talent, we're left wanting more.
Much of the first third of Love, Gilda charts her early life, as she struggled through dieting and her father's death. Both are demonstrated to be formative trials in the comedian's upbringing, as they caused some of her personal problems down the road.
There's an emphasis put on examining the full depth of this funny woman, as writings from her diary, footage of her as a child, and audio cassettes with her voice are used to narrate and adorn the documentary, though that emphasis isn't carried on throughout the film.
We do find that, like most comedians, Radner was lonely and used comedy to attract people to her. Because of these habits, she was often the center of attention for men and women even as she privately battled fits of depression. The film makes quick assemblages of these facts, but it's hurt by a lack of eye-witnesses from Gilda's past.
The documentary also charts her rise from the production of Godspell with Martin Short, to Second City, to National Lampoon, and Saturday Night Live. It's here, in the SNL section, where we see Radner as a fully-formed comedian. We meet many of her most famous characters from Roseanna Roseannadanna to Emily Litella and some of her former castmates: Larraine Newman and Chevy Chase.
However, Love, Gilda's most difficult effort sprouts from humanizing the comedian, while keeping her mammoth legend intact. One of the more depressing segments is Radner's struggles with her weight and self image. Indeed, she felt an obsessive need to remain skinny—a need born from an overweight childhood and a want to be on television. The most heartbreaking portions are from Radner's own diary entries. "I wear a hundred pounds and I feel fat," she says in one such entry.
These somber moments are buttressed with commentary from recent SNL alumni: Maya Rudolph, Amy Poehler, Bill Hader, Melissa McCarthy, and Cecily Strong. Their purpose isn't always apparent, as it's obvious that they're meant to demonstrate Radner's legacy, yet their spurts are tiny. They barely appear in the final half of the documentary. Still, the entirety of Love, Gilda could have been a look at how influential Gilda was,and doing anything but that feels like an accomplishment for the genre. And while Dapolita is guarded with her use of celebrities, her explanation of the origins of Radner's audio and her diaries seems like an untold story.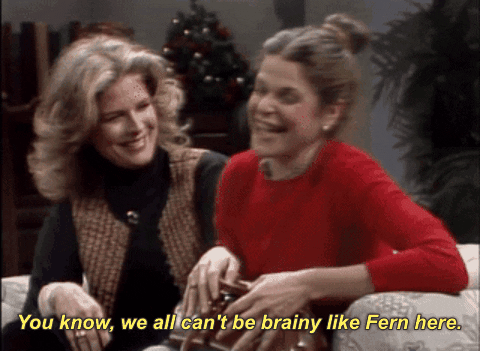 Love, Gilda's weakest points are when it falls into the standard famous figure documentary format. Instead, the main draw of the film is Radner herself. The documentary offers many fans a chance to remember this titan of a comedian. And Radner in the found audio brings little bitterness or resentment toward her life or career. She's the person that made her famous, with the same attractive and entertaining personality. When we arrive to the conclusion of Radner's life, it makes her passing all the more difficult to accept.  "Just give me my health. Just my health," is one of the pleas she makes in her fight against cancer.
Though her health never returned, Radner's personality and legacy have remained. And if Love, Gilda does anything well, it's deepening that legacy for another generation.