There couldn't have been anyone who came into TIFF with more expectations than Barry Jenkins. His last film, a small indie flick that won a few awards, Moonlight (maybe you've heard of it) is considered one of the best films of this century. Expectations for the follow-up were always going to be astronomical, especially when it became known that he would be adapting James Baldwin's If Beale Street Could Talk.
Set in Harlem during the 70's, Beale Street focuses on two central characters: Fonny (Stephan James) and Tish (KiKi Layne), lovers caught in a racist world all too familiar to blacks. Jenkins retains his love of Wong Kar-wai, employing a palette of green, red, and yellow. Few directors capture color like Jenkins—their inanimate hues becomes more than vivid, they drip with emotion like wet painted walls under his gaze. The stirring Jazz-esque strings, which come and go like sirens wailing on the rocks, hit us in waves. When the water recedes we're baptized in his plea for love.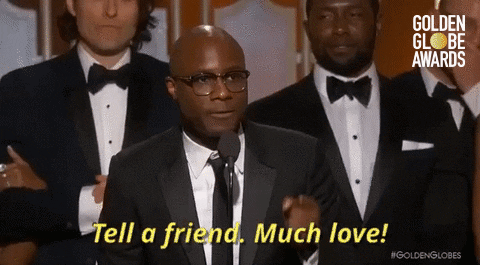 And while Jenkins delicately handles what seems to be an inexhaustible magic wand, the cast are fully committed to his and Baldwin's appeal to the heart, lineage, and love present in black history—a love that's rarely displayed on film. James and Layne personify this struggle with an unending reservoirs of emotion, while Regina King, Colman Domingo, Teyonah Parris, Aunjanue Ellis, Pedro Pascal, and Brian Tyree Henry are the perfect cast to bring Baldwin's simple, but difficult plea to life: a plea to live.
Make no mistake, Jenkins did have expectations coming into TIFF, but that's different from pressure. Jenkins was always going to have Moonlight, and the brilliant Medicine for Melancholy, but now he has the trifecta in If Beale Street Could Talk.
An official selection of the Toronto International Film Festival (TIFF): 2018.