Set in 1960, in a small Montana town, Paul Dano's directorial debut: Wildlife, has a quiet and withdrawn brilliance to it.
The film centers around a small family: Jerry (Jake Gyllenhaal) and Jeanette (Carey Mulligan), and their son Joe (Ed Oxenbould). Jerry is a restless soul. A former golfer who didn't quite make it, now tending to greens at a local golf club. However, he's soon let go because of his penchant for betting with guests. Jerry's layoff causes an avalanche of domestic untidiness, as Joe quits football to work in a camera shop, while Jeanette takes a job at the YMCA teaching swimming.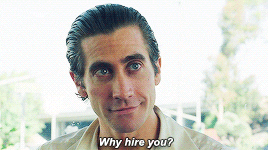 Jerry, unable to find a new job, goes to fight forrest fires, leaving Jeannette and Joe to find meaning and a future to look forward to.
Based on Richard Ford's novel, Gyllenhaal and Mulligan bring impact performances. Both are a perfect tandem as they're still a couple of the most underrated actors out there. Dano more than holds his own in his directorial debut.
Dano's view in Wildlife is from a child's perspective. The film shows us a restricted outlook. Often, key details are omitted and we're kept at arm's length from the gravity of the sequences. Dano understands the culture of the late 50's and early 60's, which brings its own parental dynamics. Joe can only go so far in confronting his parents, he can only hear so much. The restraint causes a tension that wouldn't be found in a drama set today, which makes the script sparse as what's said is known by not being said.
An official selection of the Toronto International Film Festival (TIFF): 2018.