Rating: 4/4
In the vintage walls of Chicago's Music Theater, a midnight film played at the Chicago Critics Film Festival. The film, most knew little about, other than a young actress had made a fiery debut in it. That film, watched in small red cushioned seats, under the flicker of a projector whispering surreal images was writer and director Josephine Decker's Madeline's Madeline.
It's an understatement to say that Madeline's Madeline is unconventional. The switch between fever dream and conscious narrative, between immersive theater and mental illness, is reminiscent of  Charlie Kauffman's Synecdoche, New York. Decker stretches the medium, creating a film that is at once uncomfortable and brilliant in its examination of intellectual and emotional appropriation.
In its simplest form, Madeline's Madeline is made up of toxic mother-daughter relationships, biological or otherwise. The two relationships center around Madeline (Helena Howard) and her mother Regina (Miranda July), converging with Madeline and Evangeline (Molly Parker), the director of an art-house theater troupe.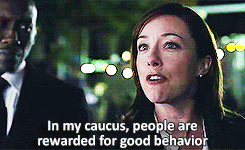 Madeline by all conceivable standards is mentally ill, and to a point, her involvement with Evangeline's theater company feeds into her instability. In conjunction, the teen often imagines physically harming her mother and does so when pulls a fist-full of hair from Regina's scalp. Meanwhile, in a Fellini 8 1/2 style, Evangeline is a director who has no idea what her project's about. Her play's vacillating structure becomes dependent upon Madeline's mental instability and toxic relationship with Regina. Thereby, blurring the lines between improv and reality, and creating a near cult, as the troupe listlessly watches as their play becoms centered around Madeline. "The emotions you are having are not your own, they are someone else's. You are not the cat — you are inside the cat," a nurse opens the film explaining, which sums up the inside the catness of Madeline's character.
Madeline's Madeline relies on two components, it's style and ungodly acting. The cinematography from Ashley Connor is stunning. The focus is often cloudy, inducing us into a haze of dream-like consciousness. The camera movement is playful, tilting and rummaging for specs of reality. And the sound-mixing and editing reminds us we're alive, as our eyes are cottoned by deep, yet short breathing by Madeline, grunts, and heavenly choirs, punctuated by delay and room reverb. Often the score is tribal in nature, and otherworldly in its slight pangs of ecstatic voices.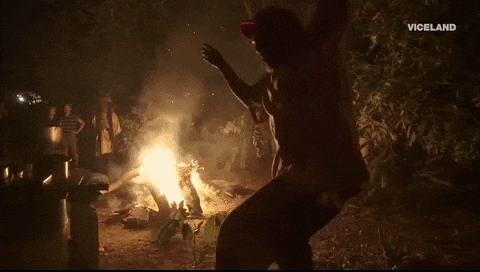 Nevertheless, it's the acting at the center of Madeline's Madeline that is both brilliant and terrifying. Molly Parker is a near sociopath as her character unflinchingly assimilates her bright young actress's story for her own. Parker is quiet and "kind" in her assumption of Madeline's life, often comfortably settling us into her character's cult. Miranda July is equally as formidable, playing a mother who's distance and paranoia concerning her daughter's mental health is startling.
But if you're squeamish about an art-house film, then watch it if only for Helena Howard. In her debut film she delivers a performance that is wondrous, mature, cathartic, and frightening. Watching Madeline's Madeline and Howard's performance, you'd wonder how these takes occurred and when Decker knew she could move on. The takes are somewhere in-between inventive and rehearsed. Which one of those categories it's closer to? We don't know. The amount of trust to delve that deep into a character, and for the character to dive into another character with no inhibitions makes the results singular in tone and process, as Howard switches between cat, turtle, innocent teen, violent woman, seductress, and actress. Howard's performance is one of the best of this decade and she should be honored with an Academy Award nomination.
In total, Madeline's Madeline is a defining statement by Decker. The film might be 20 years ahead of its time, and we'll soon look back on her creation as representative of a new and bold type of filmmaking. Decker hasn't just created a film about toxic motherhood, or mental illness, or even the svengoolie nature of collaborative art from a director's point of view, she questions the ends of which to bring stories to life, and if those ends in doing so justify the means.