Honorary Mention:
Damsel
Like some of the films of this list, I first saw the Zellner Brothers' Damsel at the Chicago Critics Film Festival. Starring Robert Pattinson, Mia Wasikowski, and David Zellner, the film is part Odyssey and part deconstruction of the western feminine form. The film is also hilarious, featuring a dry and brilliant wit. Also, it still amazes me how complete of an actor Pattinson has become. At some point, his talent will match a role perfectly and he'll get an Academy Award.
You Were Never Really Here:
Featuring one of the great early performances of the year from a male, You Were Never Really Here is the right edge of vigilantism. Joaquin Phoenix plays Joe, a suicidal army veteran who tries to save a politician's daughter from a sex ring. Phoenix as Joe is ruthless, beating anyone who gets in his way with a hammer. The film provides one of the best scenes of the year, as we watched Joe from the surveillance cameras of a brothel, "saving" the young girl. It's also a reminder that Phoenix is one of the best actors of his generation.
Hearts Beat Loud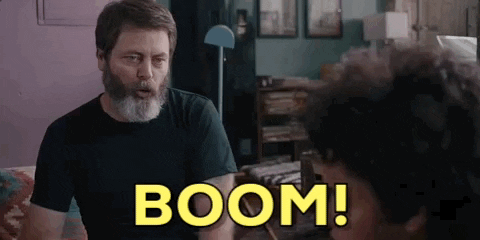 In a year filled with nice films, Hearts Beat Loud, along with Paddington 2, is emblematic of this radical shift to the nice side of cinema. Starring Nick Offerman and Kiersey Clemons, and directed by Brett Haley, the film is a touching exploration of a father and daughter's relationship (a different example of such from Leave No Trace) that blossoms into the two forming a band. The film is exceptional for its use of dry humor, big hooks and choruses, and its casting. The film also features a queer relationship, and rather than getting two straight actresses to play the roles of the couple, Haley instead enlists two queer actresses. Hearts Beat Loud is sweet, lovely, and fun!
Top 10
10. First Reformed: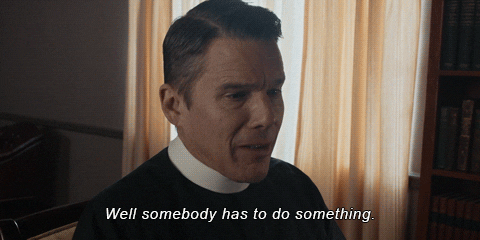 A film I saw as part of the Chicago Critics Film Festival, First Reformed may very well remain in my top 10 for the rest of the year. It's one of those films that has gotten better on repeated viewings. Starring Ethan Hawke, in one of the best performances of his career, it follows a priest who's the head of a small parish. A wife approaches him to say that her husband needs his help, as he's been thinking of not bringing their baby into the world. Paul Schrader writes and directs this film and combines environmentalism, extremism, and religiosity to create an existential masterwork. In fact, it's amazing that a man his age (71) is still making some of his best work.
9. Hereditary: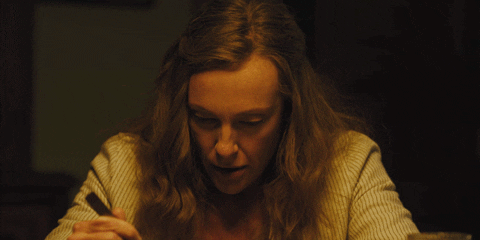 Surely one of the most unsettling experiences of the year, Hereditary is a reminder of what makes horror captivating. A genre that has received a resurgence by becoming more psychological, harkening back to its 1970's roots, the macabre and uneasy aspects of Hereditary are a lethal combination. It's crafting of sound made "cluck" into an auditory jump scare, and director Ari Aster's use of long pans takes full advantage of the horizontal spatiality of the movie screen. Also, Toni Collette, playing a grieving mother and daughter, gives the best performance from an actress, so far, this year.
8. Black Panther:
You MIGHT think I have the wrong Marvel film written here. You'd be wrong. A continuation of the Black Renaissance in film, I can think of very few films that changed the dynamic of black interests in relation to film commerce. I loved Coogler's ability to mix African heritage, racial history, and Marvel-isms into one stunning concoction. Also, the ending is truthful and amazing. It's why, in Indiewire, I nominated it as the best film moment of 2018.
7. Heavy Trip: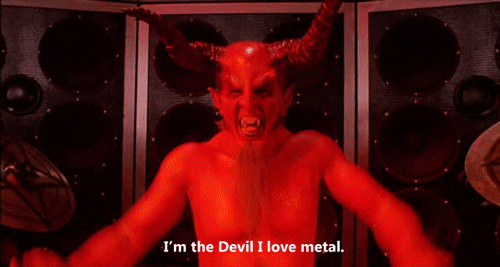 I saw Heavy Trip at Cinepocalypse in Chicago and it blew me away. The story of a Finnish Metal band, who'd never written a song, duping their small town into believe that they'd be playing a Metal festival in Denmark, is the funniest music film since Spinal Tap. If you're a Metal fan then it's nearly impossible to dislike Heavy Trip, as it placates to all the best and worst cliches of the genre, while giving us a feel good story at its heart. It also features the greatest genre name ever: "symphonic postapocalyptic reindeer-grinding, Christ-abusing, extreme war pagan Fennoscandian metal."
6. A Quiet Place: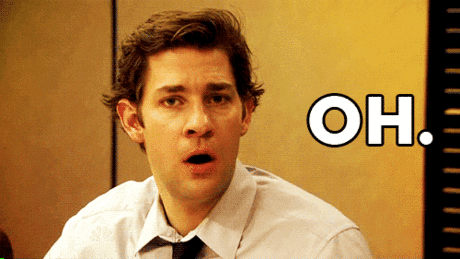 This will be a common phrase with my next selection, Annihilation, as well as this one, but sometimes flawed cinema is great cinema. A Quiet Place isn't perfect. If you think for longer than 2 seconds, it falls apart. But a film about audio-sensory hunting aliens, and a family's push to remain quiet in order to survive, brought out the best film experience of the year. From theater-to-theater the stories were the same, the usual sounds that would accompany a movie theater would happen, the crunching of popcorn, the sipping of soda, wrestling in one's seat. Yet, as the film progressed, the audience tried to remain as quiet as the John Krasinski led family. I've never had an experience like that in any other theater. The use of sound wasn't just groundbreaking, it was audience breaking too.
5. Annihilation: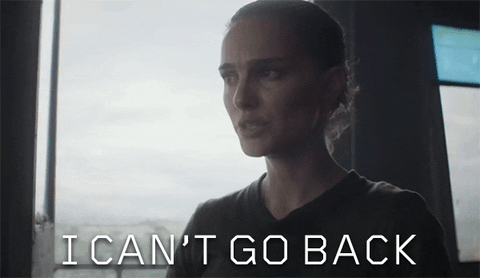 Once again, flawed cinema is sometimes good cinema. Films aren't about perfection or scoring systems. They're about immersing yourself into an experience. Few experiences were as psychologically devastating as Annihilation, a film about a shimmer that appears and genetically mutates all that enter into it. It combined aspects of Nihilism, environmentalism, Darwinism, Plato's Ideal Forms, and the Bible. The ending, as with many of the films on this list, also provided one of the great talking points of the year. In fact, it later led to what I considered, at the time, my best written review (as mentioned by myself in Indiewire).
4. Lean On Pete: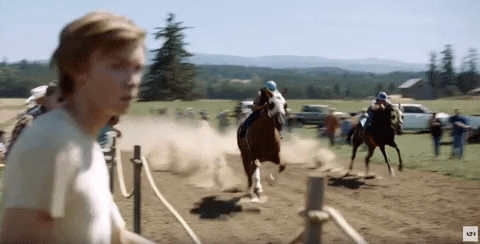 In terms of lead-male performances, Charlie Plummer is the leader in the clubhouse. Plummer plays an orphaned kid who befriends a horse named Lean on Pete and tries to save it from being sold to Mexico by running away with it. If you just eye-rolled, so did I when I first heard the synopsis. But the film is more than the simple structure of a coming of age story. Unlike many films this year, which has favored a thick streak of kindness, Lean on Pete displays the realities of the world and profit. It focuses on the margins of society, while demonstrating what it means to be poor. The film goes beyond a boy and his horse, it tells how much we all need a home.
3. Leave No Trace: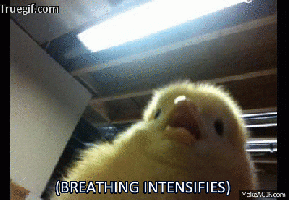 I first glimpse this film at the Chicago Critics Film Festival, and it's never left me. Starring Ben Foster and Thomasin Mckenzie, the film is a quiet and detailed exploration of a father-daughter dynamic and PTSD. It also combines a Walden-like experiences with today's environmental politics. I believe, top-to-bottom, it's the most well-made film of the year, so far. Foster and Mckenzie have easy chemistry, while director Debra Granik's capturing of the small pockets of emotion is near perfect.
2. Sorry to Bother You: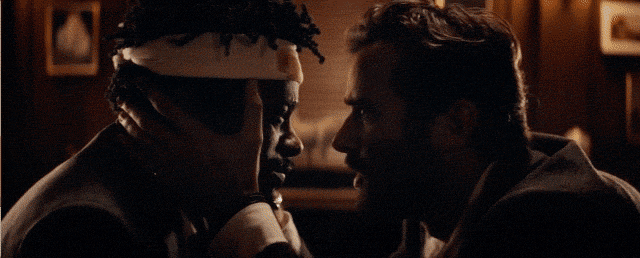 I was thankfully able to see Boots Riley's Sorry to Bother You in time for this list! The film is a continuation of the Black Renaissance in film. It's also bonkers. Combining race and class, a rare combination, it moves from a black story of trying to survive in White America, to Marxism, to a Dystopian nightmare (and the ending comes out of nowhere). It's one of the most unique films of the last 10 years, and it's cast, from Lakeith Stanfield, to Tessa Thompson, to Armie Hammer, are unique in their specializations, and brilliant in their executions.
1. Paddington 2: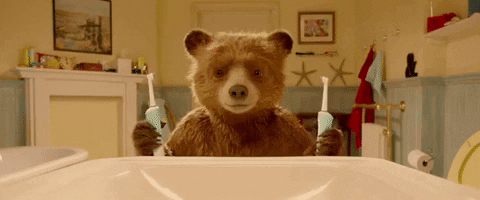 I don't think there's a nicer film of the year. Paddington 2 immediately shot-up my board as the best film of 2018, so far. The story of a bear falsely accused of stealing a pop-up book is heart-crumbling pure. It features an amazing Hugh Grant, who has put himself into contention for several Academy Award nominations over the past couple of years. And the cast up-and-down is one of the best of year, from Jim Broadbent, to Ben Whishaw, Michael Gambon, Julie Waiters, Sally Hawkins, and the aforementioned, Hugh Grant. Also, the ending is bound to make you tear up. I mean it. It's Toy Story 3 bad.