An official selection of Cinepocalypse (Chicago: Music Box Theater), where it made its Midwest Premiere. 
Rating: 2/4
Bridey Elliott's feature length directorial and writing debut is part ghost story and part family drama. And from its swirling first scene, Clara's Ghost is as aloof as Clara Reynolds (Paula Niedert Elliott) starring into the forest.
While the family comprises two former child-star sisters: Julie (Abby Elliott) and Riley (Bridey Elliott), and a washed-up actor of a father, Ted (Chris Elliott), Clara is the oddball. The height of her career was as a Playboy bunny, far below the lofty career goals of her family. Much of Clara's Ghost is like watching the one Gallagher brother from Oasis who isn't famous. Clara is a figure without purpose. Even as a mother with two grown daughters, it's never clear what her day-to-day role is. Instead, when a photographer comes to take a "family" picture, Clara is photoshopped out.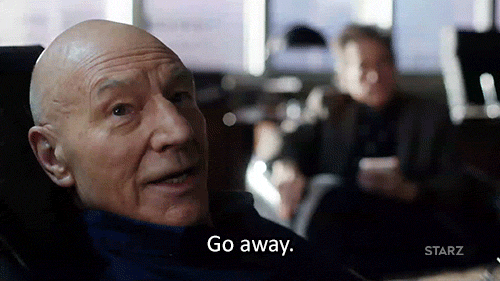 Her family lives in a patina of past glory. Much of their time is spent lamenting their has-been relegation. Their house is overly opulent, especially for their current employment status. In short, they're mostly unlikable.
Haley Joe Osment's Joe, a character who seems to be kept around because he makes everyone else feel better about themselves, is surprisingly the only refreshing one of the bunch. Maybe it's because he's so comfortable just being normal, a concept this acting family hasn't grasped, or it could be that Osment is effortless in the role. At any rate, even though he's the family second dog, he does appear to be the only person who takes Clara seriously.
Throughout the film, Adelia (Isidora Goreshter) haunts Clara. Adelia, the daughter of Captain who built Clara's current home, never got to live in said house. Instead, she was committed to an asylum. However, the great irony of Clara seeing a ghost is the fact that she is a ghost, so to speak. Clara lives in the past, back in the 60's. She'd rather reminisce about old flames and dance in her kitchen to niche 60's acts, because she has little other choice. With far more famous relatives, she's relegated to a background position. Sometimes in the corner of their eyes, her family must get a glimmer of her and then realize it must have been the wind.
In Clara's Ghost there's very little in the way of direction. That is, there doesn't appear to be a concise, beginning, middle, and end, which is a bit of a problem when the narrative is linear. None of the scenes have any urgency and from shot-to-shot it's rarely clear what the end goal of the scene is, such as the "sobering up" sequence. Actually, nothing more sums this up than the first 5 minutes of the film as Clara is in a police station attempting to find her shoe. While the scene is played up as a gag, an introduction to an aloof character, there are probably more efficient ways of doing so without subtracting any interest in this person before we even know her name.
And while it seems obvious to say that a film named Clara's Ghost needs more ghosts, this film does need more ghosts. For 80% of the film, Adelia is rarely "seen." Her appearances are so infrequent it's never clear what her purpose is. Is it to provide support to Clara, another misunderstood soul? And if that is her purpose, then where was she 20 years ago? Because to the viewer's eye, it appears that Clara has been misunderstood for sometime.
But in actuality, aren't ghosts supposed to impart messages? Isn't that why they haven't passed on to the "other side?" What does Adelia have to say? Apparently, very little. Which, in that case, the device of a ghost isn't needed. The film's narrative might even be stronger if the ghost were eliminated altogether. Because if the question is whether there is a ghost or Clara is simply experiencing a mental breakdown, then it's not answered here. The ambiguity is less than clever, it's confusing. That makes Clara's Ghost a film that seems like it would be so much better had it either been solely a ghost story or a family drama. When it's both at the same time, it lacks the power to haunt us.