An official selection of Cinepocalypse (Chicago: Music Box Theater), where it made its World Premiere. 
Rating: 3/4
Virtual reality has long been the prophesied gold mine, yet sink hole of silicon valley. Here, in director Yedidya Gorsetman's Empathy, Inc, it has center stage as a ruined investor takes a gamble on an extreme virtual reality that causes someone to become poor for a few minutes at a time. 
Joel (Zack Robidas), an investor who has been scapegoated as part of a fraud scheme, is back with his wife, Jessica (Kathy Searle), living with her parents. He's lost his reputation, his money, and his career. However, that changes when an old friend: Nicholaus (Eric Berryman), accosts him for an investment in a new start-up. The start-up is a virtual reality so real that the user can taste, smell, and feel like a different person. In this case, they can feel like someone who's homeless. Why homeless? Because when you've got nothing you're all the more grateful for the little you have. In many ways, it's a technological version of Trading Places, with a less racial bent.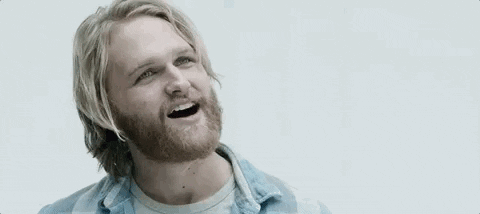 However, the great irony is that when Joel is approached by Nicholaus, he already has nothing. Yet, having nothing has not made him grateful. In actuality, it has made him more desperate and conniving. 
The film, shot in black and white, certainly has a Twilight Zone/Black Mirror feel to it. Much like Black Mirror, it's a warning to humans against the perils of technology. Actually, it's Black Mirror style is fairly ironic. As one of the rules given to Joel before he enters this virtual world is to not look into any mirrors. And as Joel's curiosity gets the better of him, the technology that was meant to remind the user of who they are, causes him to spiral into questioning who he may be.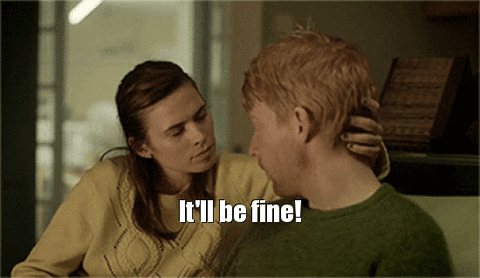 And though Empathy, Inc is based around the horrors of technology, it uses little of it in the way of special effects. That's mostly because it's a low-budget film, but as many veterans of the horror/science fiction genre know, low budget doesn't mean low quality. Instead, Empathy, Inc relies on character driven narratives by skilled actors. I've not seen Robidas in many other roles, but as Joel he's tremendous. Matching the minimalist vision of Gorsetman, Robidas makes it so that Joel's fear of losing the "self," the self that is him, is palpable. And as Robidas's switches from body-to-body in a quest to recover his in-laws' nest egg that he so recklessly squandered in this tech investment, he inhabits each character with a range of acting that's more than mimicry. 
Empathy, Inc is a twisting narrative made all the more tense by writer's Mark Leidner detailed script. A script that gives the film's full runtime purpose. Because in actuality, as previously stated, Empathy, Inc could easily be a half-hour episode of Black Mirror. And there would be plenty of reasons it could only be half an hour, if the VR technology encompassed the entirety of the script. Instead, Leidner sews a twisting thread of surprises that keeps us enthralled in the concept. His script is at once intriguing, tense, and methodical. 
And while the sets are simple, including the concept itself, Gorsetman creates this swirling intrinsic film that snips at our curiosity and speaks to the deepest fears of the self. And in the process, we do somehow ultimately empathize with a greedy self-interested character.