Rating: 3/4
There's little that scares humans more than knowing we lack control of our lives, except possibly, the inability to protect one's children. Hereditary is a double shot of both. It's an uneasy and visually well-crafted horror exploring our parental fears. It's also a film that, surprise, surprise, has split opinions among audiences and critics. My review will be divided into two sections: the first will be a general overview of my thoughts, while the second will discuss the film's ending and its rejection of the female form.
Heredity opens with Annie, a mother of two, presiding over the funeral of her secretive mother. Annie's family isn't a picture-perfect suburban landscape. Her son is a common teenager, a little weird and loves to get high. Her daughter (Charlie) is an outcast, making dolls out of junk and dead animals. Charlie often believes that her grandmother wanted her to be a boy. There's plenty of rejection of the female form in Hereditary, as women are either helpless, deviant, or "crazy," but rarely suitable. I'll talk more about that a tad bit later.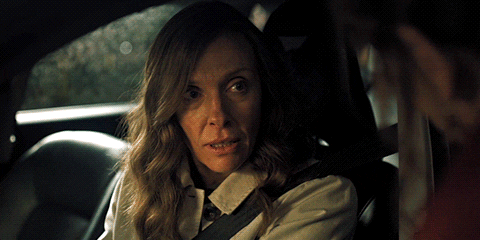 As with A Quiet Place, sometimes sound-queues can be just as terrifying as any jump scare (having a seen/unseen effect). And like most great horror films, the fear of sound taps into our instincts. Your ancestors in their caves, who feared the sound of a broken twig during the night, and you who hate the creak of your floor, are one and the same. Here, the reoccurring sound of "cluck" inhabits that fear. I guarantee you that if Hereditary takes off, that sound made by Charlie will be a pop-culture force.
Also, Toni Collette is unforgettable in the role of Annie. Her shrieks, those piercing shrieks, are indelible manifestations of a parents' inability to protect their children. It's stunning how Collette is able to transition from the initial bitterness toward her now deceased and past estranged mother to a wild exploration of grief and fear. And while I do think a bid for an Academy Award nomination will be difficult for Collette (if such things really matter), it doesn't disrupt that if you're not a fan of Hereditary, you will be of her as she holds this narratively uneven film together.
In fact, up-and-down, Hereditary features strong-performance-after-strong-performance. From Milly Shapiro as Charlie, to Alex Wolff as Peter, to Gabriel Byrne as Steve, all are an intricate mix of loneliness, guilt, and calm. Also, Ann Dowd as Joan never ceases to amaze me. Dowd has found her niche as the slightly or greatly unhinged grandmotherly figure, whether that's here, in The Handmaid's Tale, or in A Kid Like Jake.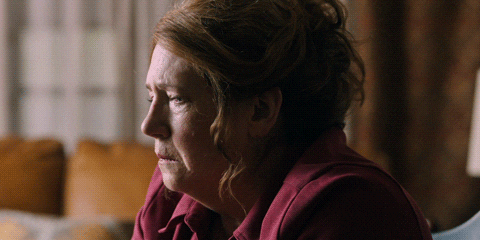 These components are knitted together by director Ari Aster. Aster, with his first feature film, is also masterful at seizing upon the landscape spatiality of the screen. His use of long pans is not only representative of the miniatures made by Annie (miniatures that are solely stylistic without any intrinsic value to the story), but also religious medieval tapestry. Both the landscape of the screen and that type of tapestry's reliance upon planar scenery give a sense of claustrophobia yet order. This may have been unconscious, but this observation also holds for the knitted pillows that Annie's mother once made. The two, pillows and tapestry (both used to convey hidden messages), originate from the same family.
And while all those elements create a good film, I don't think Hereditary is a "great" film. The storytelling is disjointed, not all of the elements come together—especially the miniatures— and while the film does create a general sense of uneasiness, the uneasiness is predicated upon flawed decisions made by characters for the sake of shock. Is a certain someone shouting across the street in someone's head or is it real? Either way, moments like those give the film a narratively sloppy appeal.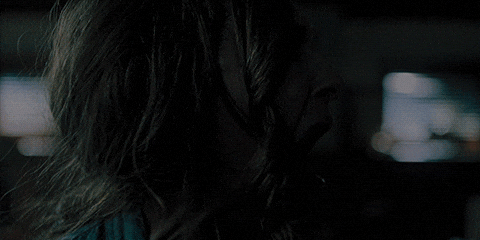 However, Hereditary has received glowing reviews from other critics, with audiences giving only a slightly more enthusiastic reception to it than Mother! (which if you didn't know, isn't good). Nevertheless, as everyone else, I also have a theory as to why people haven't cared for Hereditary and why it received a D+ CinemaScore.
As stated above, Hereditary is predominately based around the rejection of the female body. In fact, not only is there a rejection of the female form, but a decapitation of the mind as well. The imagery of beheaded female corpses bowing to a male figure might have left many uneasy, and not in a horror film sense.
Yes, most religions are predicated upon the elevation of the male form, with females are solely used as a means of procreation. And yes, most horror films depict a mutilation of women. Hereditary is not singular in that religiosity or that regard. However, it is overt in its message. In this post-MeToo movement, I do wonder if the concept of a female host being a flawed repository may have thrown off some audiences. Obviously I'm not a female viewer, and I don't mean to speak from their perspectives, but I was personally uneasy with the disregard for the female body. Actually, I'm not sure if Aster couldn't have reversed expectations and made the male body less than compatible for once.
And while the overt religiosity and sudden dump of symbolism at the film's conclusion most likely caused audiences to reject it as well, I haven't seen many critics confront the above issue. It could be because we're used to it, but maybe audiences are now less used to it.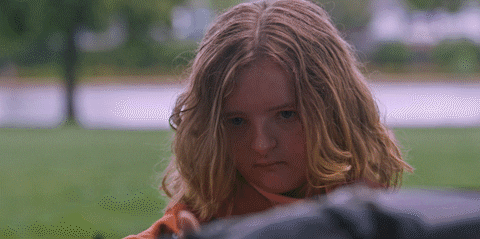 This is a rejection of the idea that audiences have spurned Hereditary because it went over their heads. Perhaps most viewers are used to seeing uneasy horror films.
Additionally, it's not an issue of genre representation either. The Hollywood Reporter notes, "Hereditary is so upsetting, so shocking, and divisive, because it throws audiences into a world where there is no control, and the rules can change from one moment to the next."
I find that often, we critics subconsciously assume the faultiness of the audience. Horror fans are used to seeing clearly non-defined worlds: The Blair Witch Project is completely predicated on this concept and was also a box office hit. And while The Hollywood Reporter piece does mention Rosemary's Baby as an example of uneasy horror, when children are often the most vulnerable, it fails to mention that the film gained runaway financial success in 1968.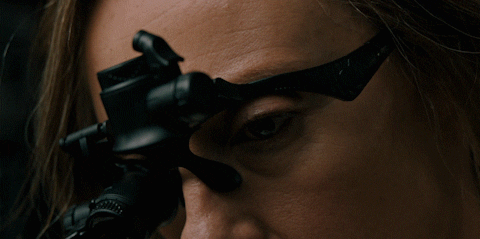 And while a film like The Shining may be more "meme worthy," I don't think it calls for any less of the same psychotic breaks or identity disorders as in Rosemary's Baby or Hereditary. In fact, Rosemary's Baby actually grossed nearly as much ($33.4 mill.) as The Shining ($44.3 mill.) in its initial run with a lesser budget ($3.4 mill. and $19 mill., respectively). While one could argue whether audiences' tastes have changed since 1968 or 1980 (when The Shining was released), as is my argument, I'm not sure reception is a complete causation of lineage.
It might be an issue of viewers being too intelligent. I think audiences know that Hereditary rejects the female form, and this rejection makes them feel uneasy. I think they know that the exposition and symbolism of an entire "religion" was thrown together hastily upon the film's ending. And I believe these factors "rightly" influenced the film's CinemaScore. Some critics may say this gives the audience too much credit. But I think we've gotten too used to not giving them enough, and we can warrant sharing some.