Rating: 2.5/4
On a sleepy Jersey island, a redheaded woman in a yellow sundress observes herself in a mirror. It's her birthday, but even on her birthday, it's not her day.
Moll (Jessie Buckley), from a well-to-do family, might as well be the redheaded stepchild. Living with her parents, she nurses her dementia ailing father as her judgmental mother gives the word "c*nt" all too many different meanings. As she drifts in her boring repetitive existence as a tour guide, it's the string of murders that rock her Jersey island and the bad boy who accompanies them that changes her life.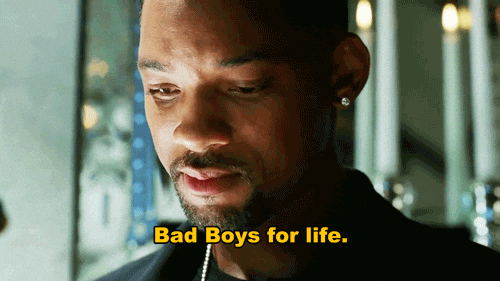 While there is a murder investigation, someone is hunting young women across the island, much of the investigation is in the periphery. In fact, even when Moll is later deemed to be a possible suspect, it's kept at arm's length by director and screenwriter, Michael Pearce. Instead, it's the mother-daughter relationship and Moll and Pascal's love affair that captivates his camera.
In fact, the film can be split into two sections: first, Moll searching for agency and second, her finding it through Pascal. Much of Moll's agency and independence are stunted by her mother (Michael Pearce). James's performance here is outstanding. The control she exacts over her daughter is draconian on a familial scale, often belittling Moll and blaming her for any household mistake. It's shocking that the first murder on the island didn't happen in that household. James's performance is so fascinating and frightening that when her character drops away in the latter portions of the film, the hole left is immeasurable and not well filled.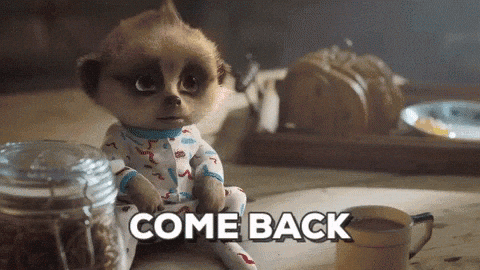 As the film progresses, Moll's mother loses a firm grip on her daughter to Pascal (Johnny Flynn). Moll and Pascal, in many ways, are the same person. Both are severely misunderstood, resent authority figures, and are emotionally guarded. The only significant difference between the two is their empathy. We get the sense that Moll is the first person Pascal has ever trusted, as he's lived life alone. Whereas, Moll is naturally caring and motherly as she cares for her father and in many instances, dotes over Pascal.
However, it's through their relationship that we view the people around them. We see how small and petty the townspeople are. As they make short and quick race and class judgments. When Moll invites Pascal to a dinner, Pascal is asked to leave because he's wearing jeans. As the murders persist on the island, a Portuguese immigrant is accosted and later accused of the murders. All the while, Pearce jostles us between believing Moll, Pascal, or another resident of the island could be the would-be-murderer.
In some ways, we've seen Beast before, as it has a familiar feel and setting as Broadchurch with a Bonnie and Clyde-like pairing. Unlike the aforementioned series, Pearce isn't able to hold our attention as well. Much of the latter second and third act encompasses domestic bliss between Moll and Pascal, yet with bliss comes complacency. Because while Moll and Pascal become suspects in the murders, even the police never feel like obstacles.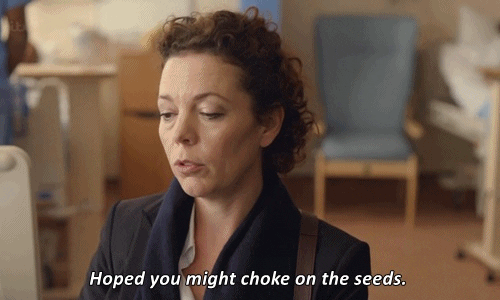 And without clear obstacle, there lacks clear conflict. The absence of such, makes for a relatively pedestrian and pedantic ending. With a tidy runtime of a 106 minutes, one still wonders if Pearce could have shortened the film even more. Because the longer the story persists, especially with two characters that are difficult to empathize with, the task of making the journey worthwhile becomes cumbersome….even when you have Jessie Buckley.
Buckley, who you may know from the British miniseries Woman in White, has a breakout performance here. She takes a relatively one-note lead character and gives her tension that may have not been in the script. Buckley makes the predictable character erratic: switching between dazed and weary to energetic and lively to cold and temperamental. In short, it's worth watching Beast just for her. However, I wasn't as impressed with her co-star Johnny Flynn. While Flynn does an admirable and difficult job of portraying the emotionally bereft Pascal, I was never captivated. In fact, it felt as though he was playing catch-up with Buckley's performance. Then again, maybe that's just an example of her exemplary work rather than a dig at Flynn.
However, while the film is called Beast, it's never clear who that applies to. It could be Moll, Pascal, or the townspeople themselves. When the film is in full swing, that is exploring Moll's family life, it's an alluring study. Yet, much of that disintegrates once Moll is taken from her family and given a relative domestic bliss. Then neither a murder nor a forbidden love affair can give Beast the fierceness it requires.
An official selection of Chicago Critics Film Festival, Beast is due for wide release May 18th, 2018.