Rating: 3/4
Ruth. Bader. Ginsburg. A 5′ 1″ Supreme Court Justice and pop culture icon. Ask any citizen to name a Supreme Court Justice, and few would get past Ginsburg's name. Said response would indicate much concerning our political culture, but it would say even more about Justice Ginsburg's pull.
RBG, a documentary by directors Julie Cohen and Betsy West, is a 97-minute adoration for the pair's feisty, intelligent, and compelling subject. And in the current #METoo climate, it's another reminder of the road women have traveled and the length of the trail remaining.
From the outset, it's apparent that Justice Ginsburg was and is different. Attending Harvard Law School when only 9 out of the 500-student class were female, she balanced a child and an ailing husband to earn her Law degree (later at Columbia). Through the early portion of her life, and the talking heads that accompany these jaunts down memory lane, it's evident that Ginsburg was one-part lucky and one-part talented.
The luck came in the form of her husband Marty. Cohen and West astutely sprinkle in 8 mm footage of the two's initial courtship and interviews given by Marty in his later life. Both not only serve to humanize Justice Ginsburg, a reserved woman, but also demonstrate their companionate marriage. "He was the first boy I ever knew who cared that I had a brain," Justice Ginsburg says of her husband and partner. Throughout RBG, Marty is a treat and breaks the rhythm of what's mostly a sign-post examination of her career.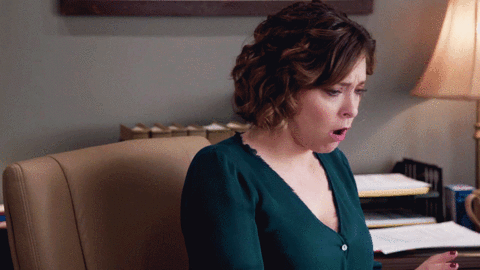 Nevertheless, though she was gifted with an extraordinarily evolved husband, Justice Ginsburg was also gifted with sheer ability and will. Because more than the memes, t-shirts, and slogans, it's Justice Ginsburg's belief in the equal rights of women and the bulldozing of sex discrimination where she has made her most lasting impact. Many of her travails are examined in her landmark cases: Frontiero v. Richardson, Weinberger v. Wiesenfeld, United States v. Virginia, and Ledbetter v. Goodyear. These cases are accompanied by audio of Justice Ginsburg presenting her oral arguments, as a lawyer, and her dissenting and majority opinions as a Justice. The audio not only involves us in the pomp and circumstance of the court, but also Justice Ginsburg's sharp legal mind. Unfortunately, it's in these moments that the documentary appears to go through the motions (not a legal pun). Yes, these moments are needed to tell the story, but they're also too predictable in their representation.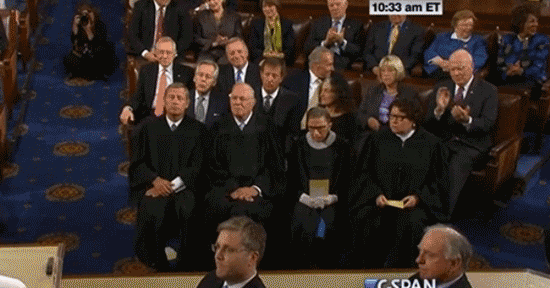 However, what I found most compelling in the documentary were the flashbacks to her confirmation hearing. What's not readily apparent, as we see the faces of Senators Biden, Kennedy, and Hatch, is their gender. To my eyes, there was not a single female Senator presiding over her confirmation. It's in these "minor" moments when Justice Ginsburg's moment in time is best judged (no pun intended).
And while the documentary transitions to Justice Ginsburg's current status as a pop-culture icon, what's never lost is her vitality for life and the law. She's a habitual woman, driven to long hours and continual trips to the opera. However, Justice Ginsburg is also a survivor. She has thrived where many other women have "failed," whether through lack of support or a society that was too stupid to see their intelligence. She has often survived through luck, finding a man like Marty, and her ability, regardless of sex. She didn't just request her brethren to remove their feet from her neck, she snatched them off, and has been doing so for other women ever since.